Letter to the Editor: In Support of Segregated Fees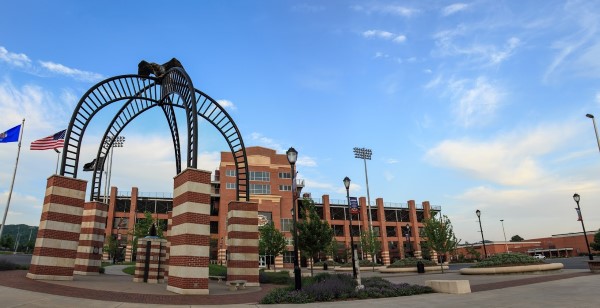 Kaitlyn Cummings, Guest Reporter
October 6, 2017
In a time when college tuition is becoming increasingly more expensive, budget cuts like the elimination of segregated fees have been offered to UW system schools in an effort to make tuition more affordable. However, relinquishing funding from the programs that segregated fees cover such as social events, counseling services, and sports facilities would severely diminish student involvement and campus character.
Student organizations are one of the most popular programs that segregated fees provide for. Without the opportunities to explore a plethora of majors and interests as well as the promotion of important values like volunteerism that student organizations impart, students will lack the necessary motivation and knowledge to pursue their career goals. Leadership positions in clubs and programs like Student Senate propel students to speak their mind and promote change in their community. The COVE (Center for Organizations, Vision, and Engagement), located on the second floor of the U, is an essential resource for student organizations as it provides art supplies for advertising events and meetings as well as communicates information to the student body. This cozy spot is also a lounge for quiet study and meetings. Relinquishing these informational and financial aids would deprive students of the opportunity to push leadership boundaries as well as impede a successful and comfortable study session.
Again, intramural sports are another valuable resource in an overwhelmed college student's life. These casual teams allow students to de-stress as well as implement integral skills such as teamwork, communication, and compassion that they will continue to utilize throughout their lives. Segregated fees support these teams by allowing them a substantial discount, charging teams less than $25 to form. Terminating these fees would force intramural teams to pay a significantly larger amount to register and compete, which would cause some teams the inability to play. This lack of easygoing and informal team sports would abandon the values that support the UW mission.
In addition, services like the Health Center and the Rec stimulate student physical and mental well-being. These facilities promote education about essential skills like sexual health, medication, and therapy for free or at a greatly reduced cost in a confidential manner. The Rec offers students a crucial way to relieve stress and maintain fitness. Teaching students to value exercise and utilize its soothing and motivating affects to their advantage will provide them with the knowledge necessary to consider their health a priority throughout their lifetime.
Finally, cutting segregated fees to make tuition slightly more affordable would be a mistake. Gutting student funding would inhibit the development of students towards graduating with outstanding communication, diversity, and leadership skills to propel them through their imminent careers.