Viewpoint: Fall Aficionados Gather Here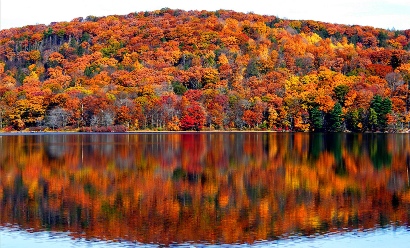 Fall is undoubtedly the modern college student's favorite season. Between the coffee, studying, and trying to live the fermented "college experience," many of us can become too wrapped up in our lives to enjoy the beautiful weather around us. Thankfully, the lovely city of La Crosse shoves the shifting scenery and changing leaves in our faces no matter where we are on campus or in the city. 
The bluffs naturally point us toward the beautiful and the environmental escape. Whether it's campus, Riverside Park, or the bluffs themselves, the views you get in La Crosse are unlike anywhere else.  
Being a student at UWL does not afford the same experience of being a student anywhere else does. It means morphing into an adventurer, a go-getter, and even if it is a hard one for me to see myself as, a nature lover.  
Walking to campus each day is one of numerous small pleasures to be had in autumn. Whether it's past the ever-changing trees outside of Murphy, the tall and strong oak trees shedding their leaves outside of each dorm, or the flowerbeds that sprinkle our campus any direction you go, you will see the leaves changing – a benefit to having a 7:45 AM class.  
Amidst the downtown rustle and bustle, it is difficult to take time to break yourself away from State Street and head down to Riverside Park. At Riverside, it is likely you will find yourself groups of college students in hammocks and families going for a walk around Riverside Park, all soaking up the beautiful river and the scenery surrounding it.  
Highlighting the downtown atmosphere with a hint of rural life, Riverside Park provides the perfect opportunity to get off campus and enjoy the downtown scene while basking in alluring fall colors everywhere you turn. 
If you attend UWL and haven't been to the bluffs, are you really an Eagle? (I haven't yet either, oops). It's elementary: when you think of La Crosse, you think of the bluffs. This staple of the city is one that never quite goes unnoticed. Grandad Bluff is an omnipresent beauty landmark reminding you that the only thing more beautiful than the aesthetic of it is complaining about the hike all the way to the top.   
Nevertheless, the beauty it holds is one to be admired, especially by fall lovers. The whole city can be seen from the top: soak up those clear skies and fields of reds, yellows and oranges. Although the hike might be a little further than the one to the "U", it is worth the view.  
Fall in La Crosse is the purest viewing season; get out there and enjoy the leaves before we start complaining about the snow!  
About the Contributor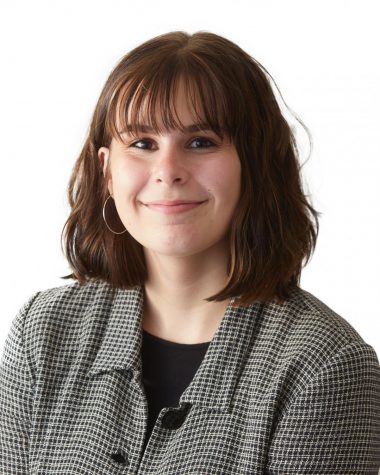 Sam Stroozas, Executive Editor

Year at UWL: Senior
PGPs: She/Her/Hers
Hometown: Hudson, WI
Major: English with an emphasis in Writing and Rhetoric, Communication Studies...