Letter to the Editor: Witness Tornillo
K.C. Cayo, Guest Contributor
July 10, 2019
I went to the concentration camp in Tornillo, Texas to bear witness. The many witnesses and myself know these things about Homestead, our next hallowing target: 
1 in 6 migrant children in the U.S. are in Homestead. 
Almost half are 17, and they sleep 150 to a bunk room with barely shoulder width between bunks. 
These children are imprisoned – Homestead is a restrictive, heavily guarded facility. The children cannot leave — but have committed no crime. 
The federal government does not believe that this facility falls under the Flores Agreement and does not abide by it. 
The vast majority have sponsors they could go to – the few who don't could be in smaller state licensed facilities for a fraction of the cost. 
Medical professionals who serve as subject matter experts for the Department of Homeland Security (DHS) have stated that "family detention centers have significant deficiencies that violate federal detention standards." 
Medical experts have made statements on the traumatic effects of detention and family separation. The mental and physical health consequences have grave, long term effects.   
Since there is no accountability, we do not know what kind of medical, educational or mental health support is being given to the children.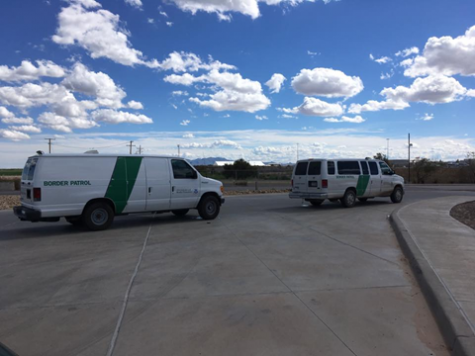 Three US Congresswomen – Donna Shala, Debbie Wasserman-Schultz, and Debbie Mucarsel-Powell – were denied entry to inspect the facility. That is in direct violation to an amendment to a law passed in 2018. 
More and more people are coming to witness – more locals; more from out of town and out of state; more media attention; more elected government representatives coming to inspect conditions; volunteer Attorneys for the Flores Settlement spent four days at Homestead. 
Comprehensive Health Services, Inc. has a contract with the federal government through October 2019 that could net them 190 million dollars. 
Over 7 billion dollars per year goes to the lucrative market of private operators of prisons and detention centers (all prisons, including immigrant detention). 
Per Office of Refugee Resettlement's (ORR) own rules, only children who speak Spanish can be held at an emergency influx shelter like Homestead, but children whose primary language in an indigenous language are being held there. 
The Trump administration's policies result in "an increasingly congested system of long-term detention centers around the country." / "We have to remember that it is a choice to jail asylum seekers, and it is a choice that is at odds with international human rights norms." (New York Times) 
I spent time patrolling the concentration camps for weeks, and then later lived and volunteered at The Annunciation House, a refugee shelter in El Paso. On Christmas Eve, ICE dropped over 150 people off at a Greyhound bus station with no plan, transportation, proper clothes for the weather, food, anything. They were sick and weak, and very confused. I think of my experiences often, and that is the one where I cannot even fathom that my experiences were real.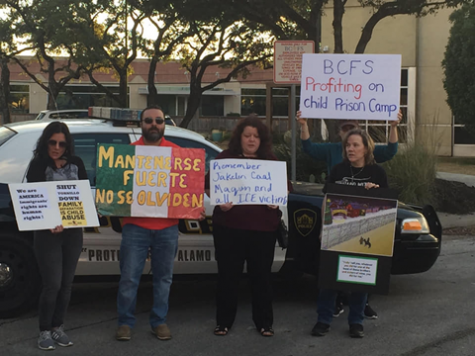 These people go through so much to get here. They know what they are facing. The "ICE Box" is notorious in some of their countries. They come anyway. Our freezing detention cells, our tear gas, our cruelty, do not deter them. What they are fleeing is worse. 
We should be meeting these people at the border with blankets, hot food and medicine and love. Not more humiliation and brutality to endure. They are human and they are so, so strong. I cannot imagine the horrors they faced, first at home, then on their journey, and finally at the hands of our own government. I don't know how, after all of that, after that final piece of unnecessary pain, they can look at me, so very American, so very white, and smile. It breaks my heart but also gives me such hope for us all. Because if these people, with their sick babies and hacking coughs and exhausted bodies, can smile at us with love, maybe there's a chance for the rest of us. 
Call your Representatives. Donate to shelters and organizations doing work in Homestead. We all have so much more agency to make change than we think. 
Rep. Ron Kind's La Crosse office phone number: (608) 782-2558
U.S. Senator Tammy Baldwin's La Crosse regional contact phone number: (608) 796-0045
Rep. Steve Doyle's Madison office phone number: (608) 266-0631