UWL students petition for 'Meatless Mondays'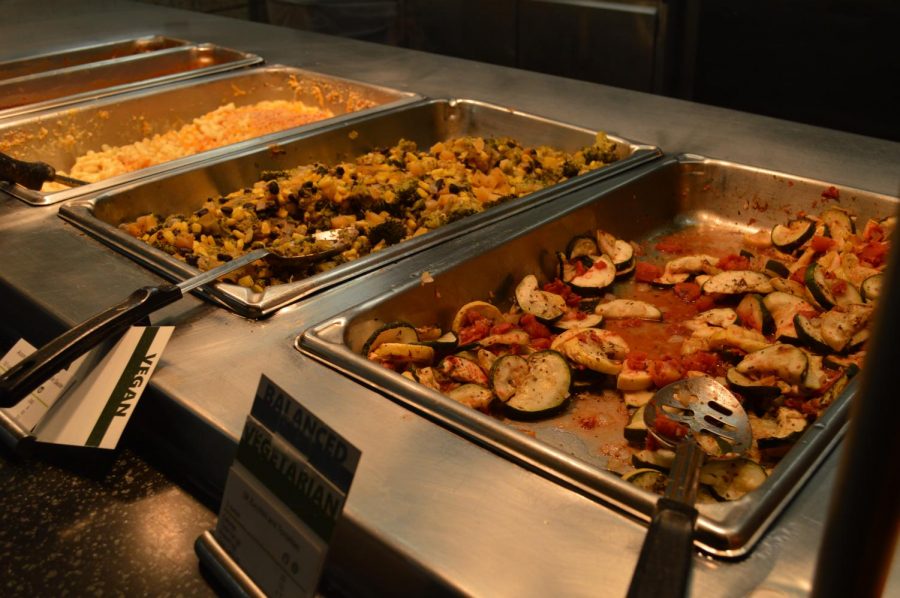 Today, animal agriculture, also known as factory farming, accounts for nearly one-fifth of the planet's "carbon footprint." According to a study done by Gowri Koneswaran and Danielle Nierenberg, researchers at the National Institute of Environmental Health Science, 18 percent of global greenhouse gasses (the UN admits to 14.5 percent) can be attributed to the meatpacking industry: 
"Although much evidence has been amassed on the negative impacts of animal agricultural production on environmental integrity, community sustainability, public health, and animal welfare, the global impacts of this sector have remained largely underestimated and underappreciated. In a recent review of the relevant data, Steinfeld et al. (2006) calculated the sector's contributions to global greenhouse gas (GHG) emissions and determined them to be so significant that—measured in carbon dioxide equivalent—the emissions from the animal agricultural sector surpass those of the transportation sector."
This year, University of Wisconsin-La Crosse students Olivia Clark and Natalie Frinak proposed the idea for the school to participate in a national phenomenon known as "Meatless Mondays" as a way of reducing UWL's part in the production of greenhouse gasses. Originating in the John Hopkins Bloomberg School of Public Health in 2003, it is a proposal to decrease meat consumption for one day out of the business week. 
Clark and Frinak created a signable petition to encourage students to take action against climate change in a feasible way. On the petition, Clark and Frinak include several reasonings, retaining both to individual and environmental health, as to why the school should make a change. Among these arguments are statistics about animal agriculture as the leading cause of biodiversity loss, water quality, and river water pollution, as well as carbon and other greenhouse gas emission information. "The list of problems with animal agriculture is long and gruesome," said Clark regarding her proposal. 
Clark said her fascination with environmental related issues began at a young age. "Every spring, I watched agricultural runoff flow through my family's prairie. The water that was not absorbed by the tallgrass prairie root systems, ended up in Beaver Dam Lake. As the spring turned to summer, the lake began to reek of algae blooms caused by the inflow of nitrogen and phosphate that had been sprayed on the farm fields. Advisory reports for swimming, the death of dogs from drinking lake water and water greener than a kale smoothie caused me to originally stop supporting this industry," said Clark.
UWL has already undergone some steps to decrease campus waste production, such as the elimination of straws from dining areas around campus, though several students agree more could be done. The push for a campus sustainability coordinator has been a debated issue in the recent past. Frinak explained that the Meatless Mondays plan is a simple way to increase sustainability on campus. "The climate change picture is painted in a way that the problem can seem overwhelming at times, which is why we were searching for solutions that could break down such a complex issue into something that was feasible, yet impactful," said Frinak.
Beyond environmental impacts, proposal supporters agree that a meatless day of the week would increase student body health as well. Dietetic Intern Megan Mueller said in her statement on plant-based proteins on the campus dining page: "There is no doubt that the U.S.A. loves their meat. Unfortunately, this love means many people reduce the amount of fruits and vegetables that are going on their plates or consume large portions of meat at one meal. This, in turn, can lead to a high intake of saturated fat which can be hard on the heart."
Clark said that when she transitioned from a meat-oriented diet she noticed a change, "The benefits of going 'meatless' have changed my life. I used to experience acid reflux everyday after eating school lunch that consisted of greasy, mystery meat and a carton of milk. I have not experienced acid reflux since I stopped consuming these products, which I was never suggested to do from my doctor." 
Meuller elaborated that the program could provide a potential solution to meat related health issues, "It can be as simple as starting a tradition of Meatless Monday or incorporating some different protein sources in your diet to cut down on your saturated fat intake." 
Those opposed to the plan suggest worries over protein levels and a lack of satisfactory meatless options. According to Mueller, "As long as an individual on a plant-based diet is consuming enough calories, they will naturally meet the recommended protein intake. Meat alternatives in the store include burgers, chicken, ground "beef", deli slices, tofu, seitan, hotdogs, sausage, and so much more by brands such as Beyond Meat, Gardein, Quorn, Morning Star, Field Roast, and Tofurky to name a few."
Frinak said that both she and Clark have currently taken on the responsibility of finding transitional dishes for potential future Mondays. "On the horizon, there are so many fun meatless dishes that we want to potentially incorporate into the food choices available in Whitney and other university dining centers, as we believe that eating meatless should be a really delicious and lively experience!" 
Clark believes that education about animal agriculture practices is important to the student body's ability to be involved citizens. "Meatless Mondays is a starting step to make positive change for our environment and our health. We want this to raise awareness of what animal agriculture causes and educate our campus on what they can do. UWL has already shown tremendous support and the network of eager people involved is growing."
Frinak said, "Meatless Mondays is a global movement that we want to bring to UWL's campus to help educate and encourage students, professors, and staff to reduce meat consumption in an easy and interesting way. Both Olivia and I have been wanting to inform others on the benefits of a plant-based lifestyle for years now and have been contemplating the best way to bring about a positive change on a larger scale."
Although not everyone feels this way about the idea of Meatless Mondays. In a statement to The Racquet Press Student Senator Myles Isenberger commented. 
"We are currently in the preliminary stages of discussing the Meatless Monday Petition, and as such, I cannot give any concrete answers regarding the logistical aspects of its possible implementation. I can, however, say that any implementation would have to be done both patiently and carefully. The change would have to be heavily publicized far ahead of time in order to allow students time to understand the transition.
I also believe it would be better to approach this petition from an angle more aligned with promoting meatless alternatives and the voluntary decision to eat them, versus the wholesale elimination of meat from the diet. Students of this university pay for their meal plans, and as such, they are entitled to eat what they choose. Forcing a meatless initiative on them, regardless of the greater intentions of such an action, would violate that right.
Lastly, I think that adopting such a promotional strategy would indeed be a positive step for the university. It would show that we are committed to the promotion of practices that reduce our carbon footprint, and that we also respect our students and their rights."
Globally, 146 college campuses participate in Meatless Mondays programs. UWL would be the first university in Wisconsin to participate. Frinak went on to comment on the feedback she has received thus far, "We really appreciate all of the support, and by signing the petition, you are joining a global movement that is making a real difference towards a more sustainable world that we are all an integral part of."
If you are interested in signing the petition, follow this link Meatless Mondays Petition