Impeachment Inquiry of Donald Trump: How Impeachment Works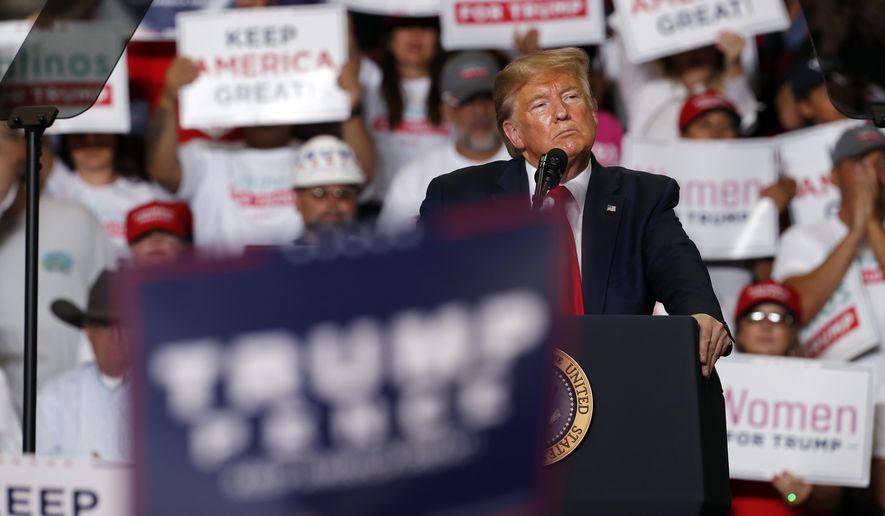 President Donald Trump "tweeted or retweeted nearly 800 times during an eventful September—averaging about 100 more posts than any other month during his presidency," according to a USA TODAY analysis. Many tweets were a response to a whistleblower complaint surrounding a phone call between Trump and the Ukrainian President Volodymyr Zelensky, encouraging them to investigate both presidential candidate Joe Biden and his son, Hunter Biden, for wrongdoing.  
Those under the Trump administration—such as Speaker of the House Nancy Pelosi and U.S. representative Adam Schiff—have questioned Trump's suitability as president and announced an official impeachment inquiry of Trump on Sept. 24.  
According to Financial Times, impeachment is a specific system, "that the U.S. constitution provides for removing the president, vice-president and other civil officers" from office. The U.S. Constitution states that Congress, particularly the House of Representatives can impeach the President of the United States "for, and Conviction of, Treason, Bribery, or other High Crimes and Misdemeanors." Stemming from the English common law tradition, accusing a high-level public official of high crimes and misdemeanors suggests the official has abused their power, according to The New York Times. 
The Whistleblower's Accusation and Trump's Response
"A whistleblower complaint is an accusation that violates a certain conduct and/or law that may cause damage to public safety, waste tax dollars, or violate public trust in an honest, accountable government," according to Workplace Fairness. A whistleblower is someone whose identity stays anonymous due to the level of secrecy and possible illegality of the complaint.  
The whistleblower that has brought Trump into question of committing a "high crime," according to TIME. It has been verified that this phone call between Trump and Zelensky happened July 25 with Trump promising Ukraine $400 million dollars in aid for intel.  
In response Trump said on Twitter, "Like every American, I deserve to meet my accuser, especially when this accuser, the so-called 'Whistleblower,' represented a perfect conversation with a foreign leader in a totally inaccurate and fraudulent way."  

Trump has also accused the Democratic Party of having an agenda by attempting to undo the election, according to the Washington Post. Trump has also stated that this impeachment is a coup—a means of overthrowing him as President. Most of Trump's tweets and retweets accuse Schiff and former Vice President Joe Biden of lying and wrongdoing.  
How the Impeachment Inquiry Affects Trump's Approval Ratings
This isn't the first time officials and members of the White House attempted to impeach Trump. In fact, according to CNN Trump previously, "faced three separate resolutions for impeachment in 2017." The favorability in having an impeachment inquiry of Trump has slowly grown since April 2019—according to The Washington Post—with the deliverance of the redacted Mueller report on the Russian election intrusion and Trump.  
Currently, the impeachment inquiry launched by Nancy Pelosi includes six House committees to start the official process. For the president to be successfully removed from office, there needs to be a two-third conviction vote from Senate. The Senate, however, has a Republican majority, meaning a successful impeachment involves convincing Republican senators to vote against a Republican President.
If Trump is impeached by the House of Representatives, he is still able to run for president in the 2020 election, according to The Washington Post. The only way he can't run is if most of Senate votes against him.  
According to the Washington Post, a poll published on Sept. 25 by Quinnipiac University revealed that 57 percent of Americans didn't support impeaching Trump. After a redacted version of the whistleblower complaint was released, a CBS-News poll published Sept. 29 showed that majority of Americans (55 percent) approve of the impeachment inquiry of Trump.  
S
teps University of Wisconsin-La Crosse students can take
during
the
impeachment inquiry:
Educate and update yourself on the impeachment

inquiry.

While this is one article informing the public on Trump and the impeachment inquiry, this inquiry is a process. Following up to see what is

happening and how it will affect you is important.

 
Voice your opinion to Ron Kind.

Call U.S. Congressman Rob Kind and let him know if he should approve or disapprove the impeachment within the House of Representatives. Call him at (608)

782-2558.

 

About the Contributor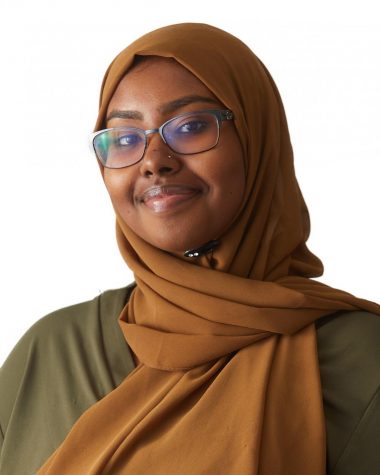 Marian Haile, Social Justice Reporter

Year at UWL: 5th Year
PGPs: She/Her/Hers
Hometown: Rochester, Minnesota
Major: English with an emphasis in Literature
Minor: Mathematics
...