UWL fraternities talk image and hazing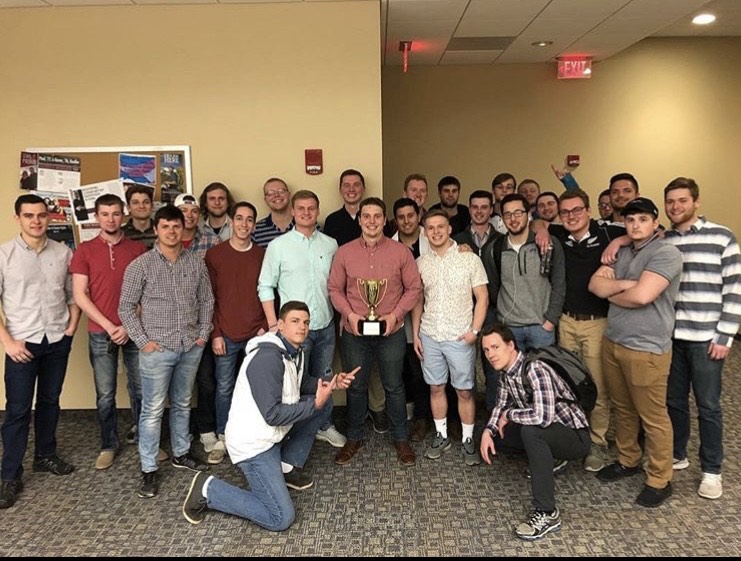 "Fraternities provide a structure through which we can live our values in a meaningful way and keep each other accountable to what those values look like," said University of Wisconsin-La Crosse Fraternity and Sorority Life Coordinator Zachariah Pfeifer, "There are few organizations that exist on the college campus that ask students to live to a higher set of ideals in a meaningful way that creates group accountability in the same way fraternity life does."  
Fraternities on college campuses are known for the promotion of brotherhood formed around common goals and aspirations. With six fraternities on campus, UWL offers students a chance to get involved and find an organization that have the same values they prioritize. "Each organization has its own unique set of values that it believes in. I think brotherhood, is probably the most universal one that most people share. But everything from, courage and virtue, to hard work and diligence," said Pfeifer. 
"In our creed that we recite at the beginning of every chapter, it stresses truth, honor, and personal integrity. We really try to hold our guys to that," said UWL senior and President of Chi Phi Pi Theta, Conor O'Dwanny, who joined the fraternity in the spring of his freshman year.  
In order to be admitted and keep their position in their fraternity students need to maintain a 2.5 GPA minimum. Each fraternity has other requirements as well, Chi Phi requiring 10 hours of community service each semester. Admissions vary between fraternities, some processes offering scholarships while others have applications, interviews or tabling sessions. 
"Each organization has their own recruitment process. Delta Sig, for example, gives out a scholarship and through that process they have an application and do interviews. Where most of the other organizations would do tabling and get to know people and then they will invite them to coffee and do the 'friends-first' process of recruitment," said Pfeifer. 
Chi Phi bases the admissions on answers to the application questions as well as other requirements. "Most important is having a current brother who knows the potential new member say a few words about them and how they believe the new member will positively impact the fraternity," said O' Dwanny, "There is a four to six week new member education process before initiation and going from a new member to an actual brother. In this time, new members learn about the different positions in the fraternity, the fraternity creed, and the history of the fraternity." 
While fraternities do good throughout their communities nationwide, this can sometimes be hidden by the "masculine" image associated with fraternities that many people have. "UWL students, particularly our fraternity students, would really fit what I would call the traditional 'frat boy' image, more than any other campus I had ever worked on," said Pfeifer. "But, I would say the students who join here, join for the right reasons. They make some really intentional choices, and I would say one of the main ways we are combatting 'frat boy' image, is by striving to find new and better ways, as a community, to impact the world around us." 
Fraternities at UWL work to give back to their communities and each organization does this in an individual way. UWL fraternities have anywhere from 20,000 to 30,000 volunteer hours yearly. Last year Chi Phi alone raised over $30,000 for violence prevention efforts in the community. "I've seen organizations come together and support hurricane relief efforts or raise food for other communities to try to reduce food insecurity in the area that they live in. Some work with Children's Miracle Network and will go into hospitals and work with children in order to make sure they have a good day," said Pfeifer. 
"It's a lot of fun when we can achieve things as a group," said O'Dwanny, "Using the dues we pay, we are able to do a lot of great things like formals, socials with other UWL organizations, and philanthropy events to help better the La Crosse community." 
Although, there can be an alternative side to fraternities. "There's both good and bad. The flipside are things like, Timothy Piazza, and recently another student at Pennsylvania State who died from alcohol overdose and hazing. We see the deadly side of what these organizations look like too," said Pfeifer. 
"Hazing," according to UWL, "or 'forced activity' which is a condition of initiation or admission into or affiliation with an organization, regardless of a student's willingness to participate in the activity. Hazing also includes any action taken or situation created, intentionally, whether on or off-campus, that produces mental or physical discomfort, embarrassment, harassment, or ridicule. Hazing is often associated with students working to be admitted to fraternity life at universities." 
Timothy Piazza, a sophomore engineering student at Pennsylvania State University died in February 2017 as a result of hazing activities. "Multiple members of the [Beta Theta Pi] fraternity supplied and encouraged Timothy to drink copious amounts of vodka, beer, and wine as a part of the chapter's Bid Acceptance Night, according to the suit. And when Timothy fell down the stairs at the party and began vomiting, the members allegedly failed to call for medical assistance until more than 11 hours later," according to NBC News. Piazza suffered from traumatic injuries including a fractured skull and a lacerated spleen, and his blood alcohol content was four times the legal driving limit the night of the hazing events.  
"I have worked here for four years, and in that time, I have not heard of any incidents happening and I have not been made aware of anything. That said, it doesn't mean it hasn't happened sometime in the past," said Pfeifer on hazing in UWL fraternities.  
In order to combat hazing, UWL provides anti-hazing programs to teach students the harmful effects it can cause. "Every year we do anti-hazing programming with all of our campus organizations, not just our men but our women as well, and teach them of the hidden harm that hazing causes and what that looks like. So, teaching them how to keep their traditions while avoiding harm is what we do here," said Pfeifer.   
UWL also offers anonymous reporting that students can fill out online, or call, if they ever experience any type of incident. The report is sent directly to the Dean of Students office. This report offers students the ability to report any situation where hazing occurs. "It's not always heavy alcohol intake or physical abuse," said Pfeifer. "Sometimes it's the mental and emotional stress that comes through their pledging process or their new member education that can leave some lasting impacts on students." 
"We have a zero-tolerance policy for [hazing]," said O'Dwanny, "We try to make new members feel as welcomed and comfortable as possible as they go through the new member process."  
For more information on sororities or fraternities visit, https://www.uwlfraternitylife.com or contact Zachariah Pfeifer at [email protected].  

About the Contributor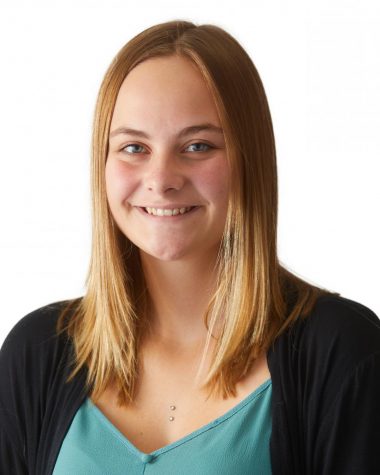 Liv Swanson, Assistant Editor

Year: Sophomore
PGPs: She/Her/Hers
Hometown: Seneca, WI
Major: Undeclared
Minor: Undeclared
Other Campus Involvement: Intramural...