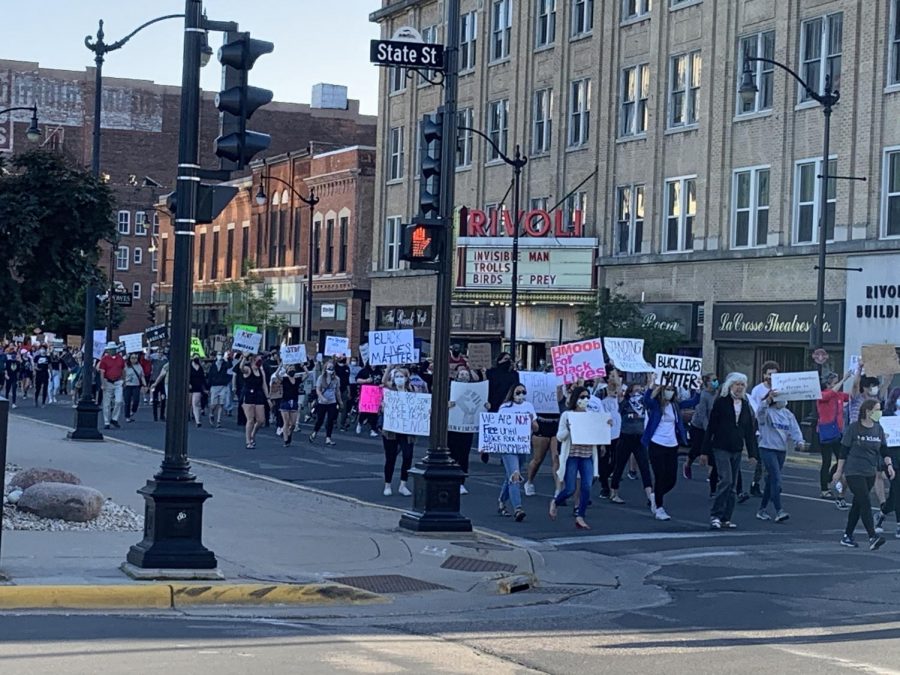 Photo taken by Melissa Touche (Baca).
On Saturday, May 30, hundreds of peaceful demonstrators gathered at Powell Park to walk to Downtown La Crosse on a second day of demonstrating against police brutality.
The Southside Moms United group organized the event to respond to George Floyd's death and support equality.
As La Crosse community members marched towards the La Crosse City Hall, the group gathered more demonstrators and receiving honks of support from cars waiting for demonstrators to pass.
Protesters chanted as they walked, "Say His Name!" The crowd then responded, "George Floyd!"
The crowd shouted, "Say Her Name!" The crowd responded with, "Breonna Taylor!"
Intermittently, demonstrators shouted "Black Lives Matter!"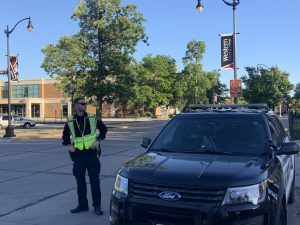 La Crosse City police could be seen blocking select areas of traffic in order to keep demonstrators safe. "We are just providing assistance and letting them travel freely without getting hit by a vehicle," said a La Crosse City police officer.
La Crosse City Mayor Tim Kabat and La Crosse City Police Chief Shawn Kudron issued a statement Saturday, calling the death of George Floyd senseless. The statement also said he wants the La Crosse community members to be assured the La Crosse Police Department is committed to building relationships and providing quality service and protection. 
University of Wisconsin-La Crosse faculty, staff, and students were some of the many community members peacefully demonstrated against police brutality.