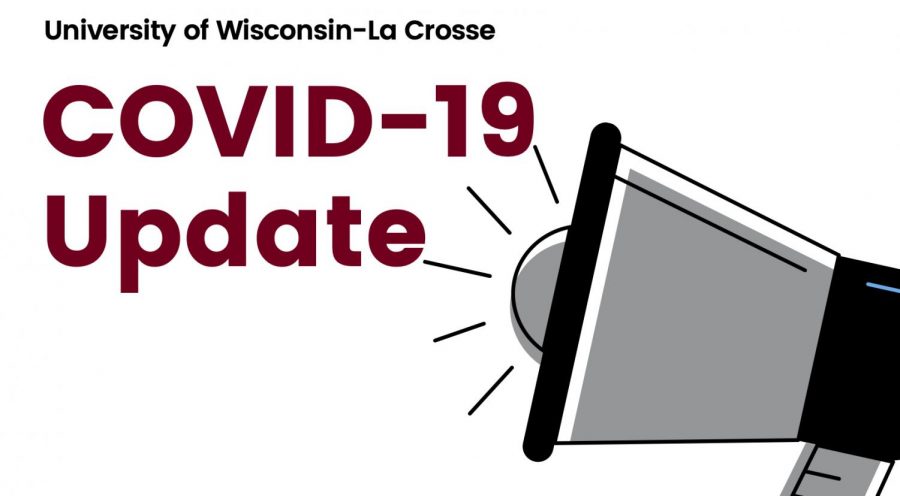 On Oct. 6 at 8:03 a.m. the University of Wisconsin-La Crosse Provost Office sent out an email to all UWL students, faculty, and staff with information regarding changes to the instructional spring 2021 calendar.
Instead of starting the spring semester on Jan. 25, 2021, the start date has been pushed back to Feb. 1, meaning UWL students and faculty will return for the start of the semester one week later. "The purpose is to allow for one more winter week where we can reduce the overlap of flu season and COVID," said UWL Provost Betsy Morgan.
The UWL Provost Office also announced that UWL is canceling spring break for the spring semester. Morgan said, "The purpose is to reduce potential spread of the virus in and out of the region by reducing travel."
In UWL Student Association's (SA) most recent meeting from Sept. 30, SA put in a resolution to the faculty senate to suggest giving students either a three or four-day weekend on April 2 instead of a week-long break. Mental health concerns were widely talked about in the SA meeting, so SA is hoping to get a three to four-day weekend approved.
While spring break is canceled, there have been no further announcements on a resolution to schedule a long weekend on April 2.
COVID-19 cases have been decreasing during the three-week period when classes were online and the "Eagles Return Safely" plan was enacted. From Oct. 1 to Oct. 5, there have been 12 positive COVID-19 cases out of the 463 tests that have been administered for both PCR and Antigen COVID-19 testing. As of Oct. 4, six of the on-campus quarantine rooms are filled and six are offline for cleaning.
As of today, the last day of classes for the spring 2021 schedule has not been changed and will remain on May 7, 2021. Finals will be held on the same schedule as well from May 10 through May 14 for all UWL students. Commencement is still scheduled for May 16, if it can still be held.
The decision about the spring 2021 change was made by the UWL faculty senate. "Everyone understands that is challenging to run a full semester with no official break but there was strong agreement that this is best during the pandemic," said Morgan.
For on-campus residents, information about move-in dates and procedures will be announced at a later time. Morgan said, "Students should expect to be tested and/or show proof of testing similar to the 'Eagles Return Safely' plan from [Sept. 27 through Oct. 4]."
UWL announced they will not be sponsoring any UWL faculty-led programs or education abroad programs for the winter and spring semesters. For more virtual global learning opportunities, click here.
The Racquet Press will keep the UWL community updated as the situation progresses.