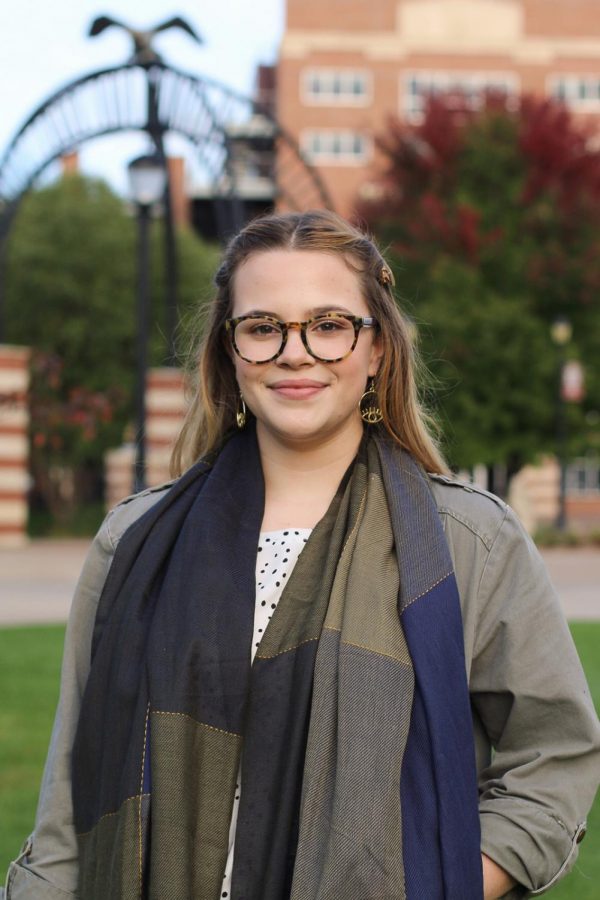 Cassie Davis is a sophomore at the University of Wisconsin-La Crosse and is a student of many interests and talents. She is double majoring in music performance for the violin and communication studies with a minor in arts administration.   
Davis grew up in a family of five, who are closely knit. She has a 16–year–old brother and a nine-year-old sister. She says her family is very musical and theatre is something they all enjoy, especially Davis. "As soon as 'Hamilton' came out, I was sort of leaving my emo phase and transitioning into Broadway. It was a headfirst experience of musicals," said Davis.  
"My first experience with theatre was going to New York on our high school orchestra trip and we saw 'Phantom of the Opera'. There's a bootleg version of it with Ramin Karimloo and Sierra Boggess. I watched it at least 50 times within the span of a year. It was three hours long on YouTube and it was all that I watched," said Davis. In addition to watching theatre, Davis enjoyed acting in two productions of "The Wizard of Oz". 
Davis' main interests include violin, embroidery, learning about finance, and reading. Right now, Davis is reading some literary classics such as "The Grapes of Wrath" by John Steinbeck. Other books she has lined up on her schedule include: "Alexander Hamilton" by Ron Chernow — which her grandfather gifted her — and "Becoming" by Michelle Obama.  
Davis is also working two jobs on top of being a full-time student at UWL. She works at Old Navy part-time and works as the university's symphony librarian. Davis said that this summer she spent time getting a head start on her assignments for the librarian position. "The main thing that I did was transfer information about sheet music from an old Excel sheet to a Google spreadsheet. That took three days. My job also involves scanning the different instrument parts and changing them into PDF forms since we're doing online formats for music right now," said Davis.  
In addition to her jobs, Davis landed an internship at the La Crosse Symphony Orchestra. A few months ago, Davis reached out to the organization's executive director, Eva Marie Restel and immediately received the internship.
Davis said she is pleased with the internship. "The stuff that you get to do is really remarkable. The premises of the internship is there's an event called Symphony for Youth that we put on every year and so we take kids from the surrounding La Crosse area and bringing them to Viterbo University for an introductory concert so they can get to learn more about orchestra and the instruments and get them involved in the arts young." 
In the future, Davis said she could see herself involved in anything with music. She would like to be either an event planner or communication professional within the field of arts administration. Davis finds inspiration and encouragement from her family and her roommate who will not hesitate to ground her and make sure that she is not overworking herself. Although Davis expressed uncertainty about the future, she said, "Right now I'm just focused on me and sometimes that's all you need."