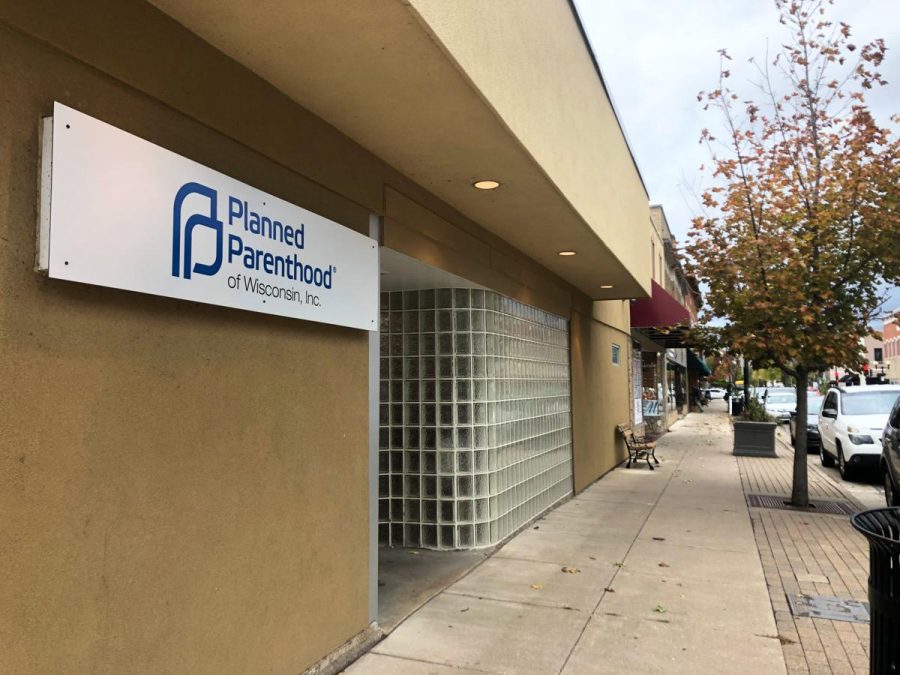 One year ago, Planned Parenthood Wisconsin (PPWI) merged with the organization Essential Health Clinics, with PPWI acquiring Essential Health Clinics location in La Crosse as well as western Wisconsin towns Sparta and Blair. PPWI President and CEO Tanya Atkinson reached out to The Racquet Press to talk about PPWI, COVID-19, and the Essential Health Clinics merger throughout the first year.  
"I've been with planned parenthood for 15 years and I've been in this role for about three," Atkinson said on her involvement with PPWI. "I started out as a community organizer and field manager and then worked in public affairs, education, and communication." 
Atkinson said she works for PPWI because of her experience with healthcare when she was growing up. "I grew up on a small dairy farm in Boscobel, Wisconsin and there were times, as many farmers face, where we either didn't have insurance or had limited insurance. It was really difficult for my parents sometimes to navigate the healthcare system with those challenges. So, it's an honor every day to be a part of an organization that provides healthcare to people no matter what." 
Atkinson said that the merger with Essential Health Clinics came out of a desire to be stronger together. "We've been working with Essential for years, so when we started this process and started having conversations, we really believed that we could be stronger together. And that really has come true."  
The La Crosse clinic is located on Caledonia Street on the Northside and offers an expanded range of healthcare services since being taken over by PPWI. Atkinson said, "We have been able to work together with this incredible team—the same team that was here before, so people will see familiar faces and hear familiar voices on the phone—and we've really been able to expand access to services."   
According to Atkinson, new services include endometrial biopsies, polyp removals, early pregnancy complication management, and HVP vaccinations. PPWI clinics statewide have also begun offering a new range of telehealth services as a result of COVID-19. "Depending on what the service is, people have the option of whether they want to receive care via telehealth or in person," Atkinson said. "Telehealth has been really important to people who would typically have to drive an hour or hour and a half to our health centers." 
Atkinson said that one of the additions they've made in their service is the quarterly contraceptive kit, delivered through a new app called PP Direct. "If folks are eligible, we're able to have their contraceptive method delivered right to their door," said Atkinson.
STD testing has also transitioned to remote services. "Another service we've been able to add is at-home STD testing. People can receive an STD kit, send it in to the lab, and receive their results." 
Atkinson said that she expects to see an increased amount of telehealth and remote services after COVID-19. "Telehealth services have proven to be an important addition to our service provision and it's something we're going to keep." She said that PPWI's mission is unchanged, despite COVID-19. "Our top priority always has been to serve as many people as we can, for as long as we can, safely."   
PPWI now has 24 clinics across Wisconsin, many of them in college towns. Atkinson said college students have been very helpful to PPWI. "College students are incredible supporters, volunteers, and activists. We hope it's a mutually beneficial relationship for the individuals, the campuses, and the services and outreach that we provide."   
Atkinson said that she feels PPWI has a good relationship with the greater La Crosse community. "The partners that we already had, the neighborhood that our health center is physically located in, the businesses around us, they've all just been incredible. The welcome we've received from the La Crosse community has just been exceptional." Atkinson said that going forward, "We want to do for La Crosse what the La Crosse community wants us to do for them." 
Atkinson said that PPWI does face challenges. "The most major challenge is the environment in which we are practicing healthcare. Healthcare in and of itself is challenging because the costs of providing healthcare keep rising but layered on top of that are the constant attacks on Planned Parenthood and the services that we provide." 
Planned Parenthood has recently been in national news, as President Trump's Supreme Court Nominee, Judge Amy Coney Barrett, goes through a four–day hearing process before possible confirmation to the Supreme Court. Judge Barrett's stance on abortion access and reproductive rights has caused political analysts to speculate that if she were confirmed to The Supreme Court, an effort would be made to overturn Roe. V. Wade, a decision that decriminalized abortion at the federal level in 1973.
Of Judge Barrett's nomination to The Supreme Court, Atkinson said, "We absolutely do not think that there should be any nomination, and certainly no confirmation, until the inauguration in January." Atkinson said that abortion access in Wisconsin would be affected should Roe V. Wade be overturned. "If Roe V. Wade is overturned, abortion is immediately illegal in the State of Wisconsin, and a lot of people don't know that. We have an old law in the books, and it's not being enforced because of Roe. V Wade."  
Going forward, Atkinson said that PPWI intends to continue its services in La Crosse and maintain relationships, particularly with students. "We are here for you with non-judgmental care. Whatever your situation is, if you need the services we provide, we are here for you, we're here to listen to you, we're here to provide you accurate information," Atkinson said. "We're here for folks of all genders, for whatever service it is that you may need."