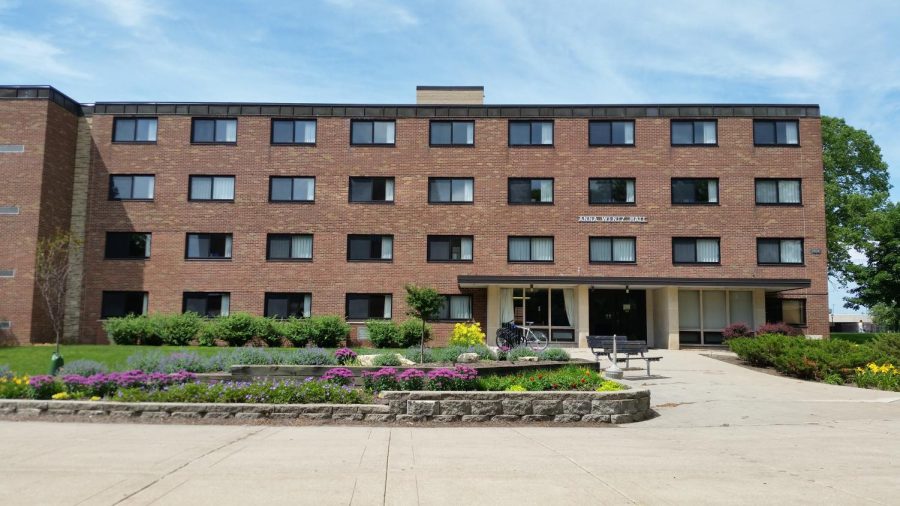 On Nov. 11, University of Wisconsin-La Crosse freshman, Cameron Maas, posted a Tik Tok exposing cleanliness  issues within a Wentz Hall isolation room he was sent to a day before. 
In the video, Maas detailed the conditions of his assigned room. "They put me in the grossest, dirtiest room. There's a dirty tissue under my bed. I went to put my stuff down on this desk and there's dried s— on it." Maas not only expressed his dissatisfaction with the cleanliness of the room, but his fears surrounding the situation. "I'm more worried about getting COVID-19 here than just sitting in my own dorm. Someone just please tell me what to do," said Maas. 
On the morning of Nov. 10, Maas woke up and showed symptoms of COVID-19. He proceeded to visit the Cartwright Health Center, where he was tested for strep throat and COVID-19. Following guidelines, Maas was placed in a Wentz Hall isolation room later that day to quarantine until he could get his test results back. 
The sanitation issues were not immediately apparent. "Right when I got there, I didn't notice much. It just seemed like a normal room to me. I started unpacking my stuff and I was looking around and it looked like there were dried boogers on the desk and then I looked under the bed and literally someone used a tissue and just tossed it under there," said Maas. 
Maas immediately emailed the Residence Life Coordinator of High Impact Practices, Victoria Carlson, with his concerns. He said that he did not want to stay in the room because he did not know if he had COVID-19 and feared that the room could possibly be contaminated.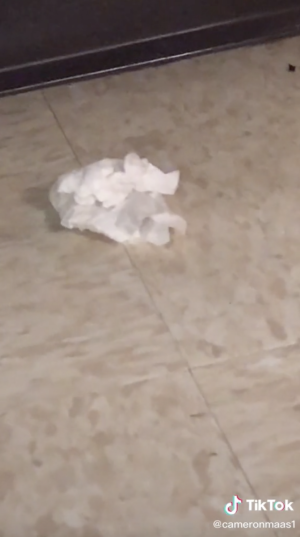 When asked for a comment Carlson said, "We are apologetic that the first room was not up to our cleaning standards. We do have very regular cleaning in Wentz Hall. After a student checks out of their room in Wentz, we let the room sit vacant for three days, and then we have full-time custodial staff that clean and disinfect the room before it is assigned to a new student." 
After his initial complaint, Maas received an email from the Residence Life Coordinator for Student Engagement, Matthew Evensen, who notified him that a key to a new isolation room would be dropped off as soon as possible. Almost immediately, Maas was placed into a different room, which he was thankful for. Looking back in response, Maas said that it was "ridiculous that you guys put me in a room that was dirty."   
Maas said that UWL is not doing their part. "I'm paying full tuition to go to school here, I'm following the rules, I went and got tested when I felt sick. I just came here and figured that La Crosse would do their part in cleaning. It's kind of ridiculous that they didn't," said Maas.  
Maas's mother posted to the UWL Parents and Families Facebook group about the situation and said, "If he didn't have COVID-19 before, he probably does now!" 
When asked why he chose Tik Tok as his platform of choice for the video, Maas said that he already has a lot of followers on Tik Tok from a viral video. So, Maas figured, "If I addressed [UWL], [the video] would get to people who go here or are around the area, and it did. I thought people might as well know."  
One phrase that summarized Maas' response to UWL was to "try better.""You are trying to enforce all these strict rules upon us, which make sense, but UWL staff, do your part too – not just us students," said Maas. 
As a freshman, Maas entered the school year with expectations that the whole campus would be shut down because of COVID-19, however he is somewhat disappointed with his experience at UWL so far. He will probably go home next semester. "It's not like there's much to do here except sit in my dorm and work," said Maas. 
When asked what he would tell to UWL administration and students given the chance, Maas said, "It almost feels like this year is a little bit of a rip off." 
Although the situation is far from ideal for the freshman, within the comments of his video, Maas said, "Not a bad school, just a crappy situation. I actually enjoy going to school here." Maas tested negative for COVID-19, is feeling better, and is back at his original dorm room. 
As of 5 p.m. Nov. 16, the Tik Tok video has 95,200 views and 12,200 likes.