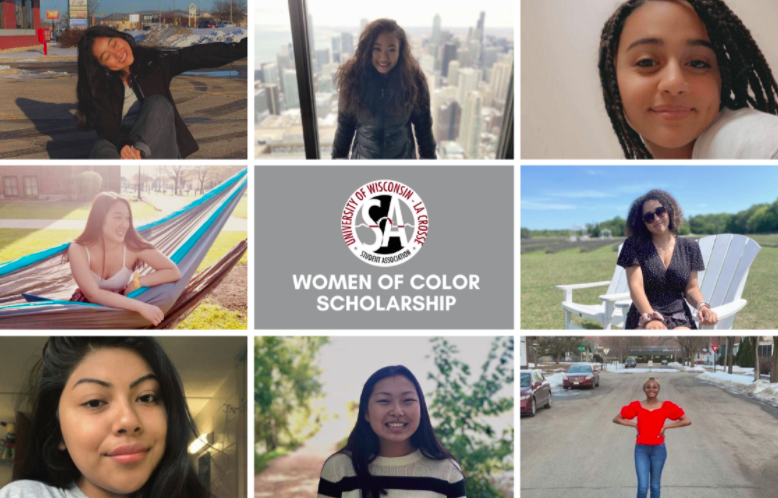 The Student Association has a scholarship opportunity for women of color at the University of Wisconsin-La Crosse. Every year, one woman of color is awarded a scholarship for $1000. Since its creation in the 2017-18 school year, the Student Association has awarded two students the annual scholarship. It both a merit and need-based scholarship, as awards are based of off grade point average, financial need, and extracurricular activities. 
The SA has a monetary goal every year for fundraising and is hoping to eventually raise enough money to get the scholarship endowed, to meet this goal they would need to reach a $40,000 cushion. This year fundraising for the scholarship has been different than other years.  
Director of Staff for Student Association Faith Fisher said, "This scholarship is really important to us and Student Association." She said, "Any scholarship that helps impact any marginalized community is really important." 
Fisher was the Inclusivity Director for Student Association during the 2019-2020 school year and said it was difficult to raise funds for the scholarship last year due to COVID-19. "COVID-19 happened and we couldn't do the fundraiser. One of our main supporters couldn't help us anymore because of COVID-19 and so many unknowns." 
This year SA Inclusivity Director Camoya Evans is helping run the JustGiving campaign, which is an online monetary donation site. This is taking the place of an in-person fundraising event this year. "So far, we can say it has been a positive experience. Especially in the age of COVID-19." 
Fisher said, "It's [JustGiving] something the foundation decided to do this year for COVID 19 specifically. It went really well. We are the only student-run scholarship at the university. Doing this was a little nerve-racking." She said the money donated to the JustGiving campaign will go directly to the scholarship account.  
Evans said this scholarship is beneficial to women of color on campus. "It's some financial resource for women of color and it can't get any better than that. Currently, the scholarship is run by women of color. It feels like a little bit of a community." 
Fisher said that it would be beneficial for all members of the UWL community to share information and resources for this scholarship. "Everybody, science and health professors, business professors, to share this information. Normally, we rely on professors who are passionate about those things. It would be really helpful for everyone to be involved in sharing this information because racism and sexism intersect in all areas. I'm hoping that different colleges will be receptive." 
Fisher said she hopes that anyone with connections to someone who would like to donate or apply should contact the Student Association. "If you have connections to people who would be interested in donating or be interested in the scholarship send that information to Student Association. We're just students, we don't have all these community connections." 
Evans said that something as simple as sharing the information is vital to the donation process. "Even if you can't give anything, just share the link." 
Fisher said this scholarship is an important financial resource for women of color at UWL. "Women of color get paid significantly less than white women and white men. That's just another reason why women of color are in so much debt." She said, "The reason we have this scholarship is so we can support women of color from all different backgrounds." 
Fisher said that she hopes this scholarship helps women of color feel more welcome on the UWL campus. "Some people don't understand why we need to have scholarships for PoC, women of color, and LGBTQ+ folks, but retention for people of color and marginalized communities on this campus is awful. I'm hoping that once this scholarship is around longer so that we can see it impact women of color in a more substantial way." 
Fisher said that while she did not create the scholarship, she did put a lot of work into its formation and is proud of how far this scholarship has come. She hopes to continue the work alongside Evans to grow the scholarship for the benefit of women of color on this campus. "I think we've come a long way. This started out as an idea. Then it became someone writing a grant. Then it became someone posting a live event. Now, we're here in the pandemic, but we are still making it work." 
To help spread the word about the JustGiving campaign, share the link, or donate, visit, https://www.justgiving.com/campaign/uwlwocscholarship. 
To apply for the scholarship visit, https://uwlax.academicworks.com/opportunities.