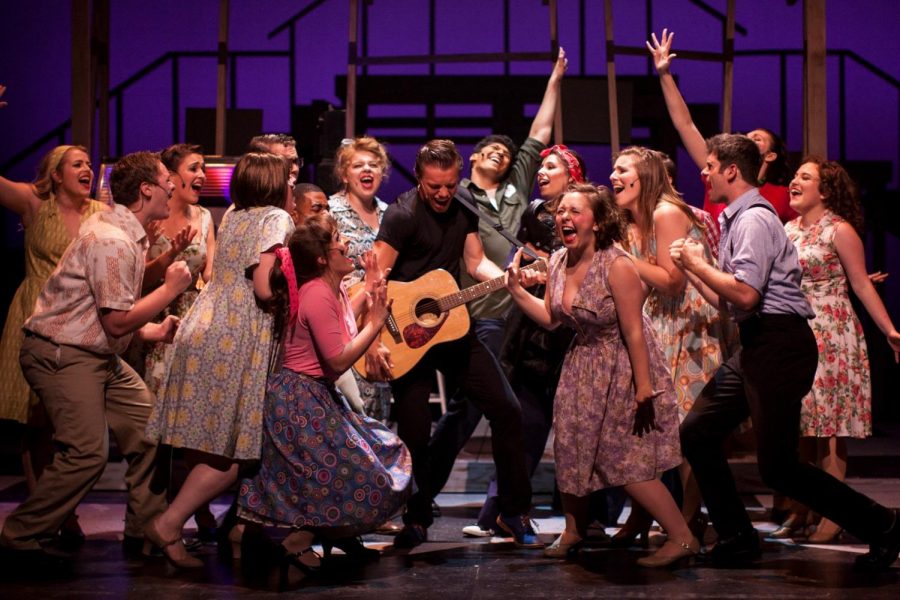 Onstage Blog recently named the University of Wisconsin-La Crosse's Theater Department as the best program in the state of Wisconsin. This was decided by a committee of students, faculty, alumni, and parents. The committee looked at the overall quality of the program including performance opportunities, scholarship availability, and facilities, to make their decision. 
After speaking with several faculty and students, every student interviewed said that the faculty is what makes the department special. Adam Bloom, a musical theater student, said that at other colleges he felt like just a number, but at UWL the professors actually care about you. Bloom said, "The people here want you to take opportunities, take risks, go try and find what works for you, even if in the end, you know it's not going to work out." This was similar to what UWL student Alexis Cimoch said. "The love and care that this department has, it's like a giant family that only wants the best for you."

Department Chair Joseph Anderson said that he is excited the department is finally getting recognized, as the faculty have worked hard to create such a caring environment. He said, "We've worked really hard at creating a culture in the department that is supportive and welcoming… I've seen too many departments that get kind of cliquey, where you have these little groups forming and then it gets to be backstabbing, and we really try to get rid of that." 
One way the department works to create a supportive environment is to assign each incoming freshman an upperclassman who acts as a mentor for the student. They can ask them questions about campus, the program itself, or even just support them through their first year. It creates an environment of support and bonding between students and helps the freshmen navigate their first year of college knowing that they have someone to reach out to. This also creates a network of students who are already in the field working once a student graduates. Cimoch said, "Because of the mentorship program I have a giant web of connections. There are people in Chicago and New York who have graduated and are doing what I want to do and I know that if they can do it, I can do it."
Another reason the department is unique is because of the number of productions they put together. Each semester the department puts on three shows, while most schools only put on two. This allows for more students to be cast in roles and more experience for students who work behind the scenes. 
Students are also encouraged to take a variety of classes outside of their emphasis. For example, if you are a performance student, you are encouraged to take set design, costuming, and lighting classes. Bloom said, "They will show you avenues of theater you didn't know existed, avenues of theater you didn't know that you wanted to try and pursue, avenues  that you didn't appreciate and now have a new appreciation for."
Lauren Dochnahl is a UWL junior studying arts administration and has gotten to be a performer, stage manager, house manager, and props assistant. Because she was able to experiment in so many different facets of theatre, she feels like she is prepared for after graduation and working at a professional theater. Dochnahl has already been offered a salaried position at a professional theater. She said that UWL has prepared her to enter the workforce and has given her all the tools necessary to succeed.
Students who have graduated from UWL's theater department have gone on to work for Netflix, directed films in LA, and have gone on tour with Broadway shows. However, Professor Anderson explained that students don't always end up working in theater, and that's okay. "If students leave our program and don't ever do theater again but are successful, we consider that a success."  
While there are many reasons the department was named the best in the state, the community created among the students and staff is what draws students in. Cimoch said she always knew how great the department is, but is happy it's finally getting recognized. She said, "UWL's theatre department is like a hidden gem. It never gets recognition, which is why the onstage article meant so much to me. I was like, 'it's about time.'"