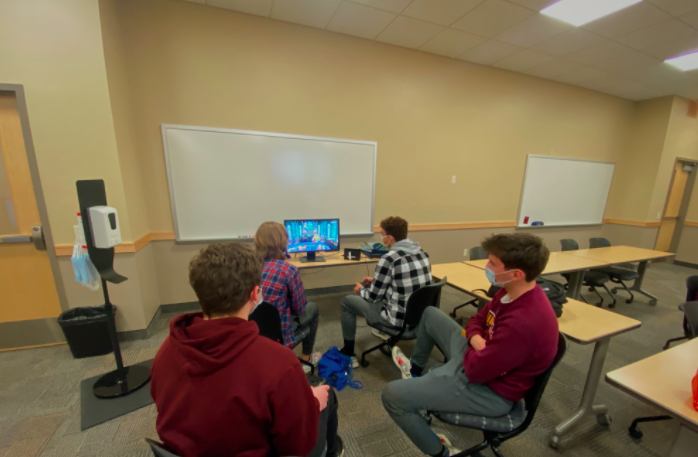 The University of Wisconsin-La Crosse has specific organizations for people interested in gaming that has been around for years. Of the hundreds of clubs offered to students at myorgs, one of the clubs that was established in 2018 by now fifth-year student Spencer Collins is the Super Smash Bros. Club. 
The Super Smash Bros. Club is an opportunity for all people interested in gaming. Collins, the founder of the club, said, "Everyone is invited to play, but our target audience is anyone who enjoys playing Smash Bros. competitively." For anyone interested in competing in Smash Bros. Tournaments at UWL or simply has an interest in Smash Bros, the club currently meets in Centennial in room 3214 from 5 p.m. to 8 p.m. biweekly on Fridays. Their next meeting will be on Nov. 5.  
For anyone not familiar with Super Smash Bros., according to a Super Smash Bros. Instruction booklet, "Super Smash Bros. is an action game where up to four players pick characters and plunge into frenzied battle. Beat up your foes to send 'em soaring off the stage!" In addition to this, the game incorporates characters from 40 game universes like the original Mario from the Mario Universe to the newest character from the Kingdom of Hearts, produced by Disney, Sora.
There are also over a hundred possible maps to battle on that differentiate in difficulty levels. One map that is easy is the Wii Fit Studio another possible map that is fairly difficult is Fourside, from the Earth Bond Universe. There are also a variety of maps from different universes like Legends of Zelda, the Kirby Universe, the Sonic Universe, and others. 
Though Super Smash Bros. Ultimate is the primary game platform the club plays, they also play Nickelodeon All-Star Brawl, which is the newest gaming platform to Smash Bros. Universe. Nickelodeon All-Star Brawl incorporates characters from Reptar from the Rugrats Universe to Leonardo from Teenage Mutant Ninja Turtles Universe.  
Some of the maps that can be battled on in Nickelodeon All-Star Brawl include Jelly Fish Field from SpongeBob and CatDog's House the TV show CatDog in addition to 18 other options. In addition to playing Nickelodeon All-Star Brawl, the club also plays Super Smash Bros. Melee which came out in the United States in 2001. Super Smash Bros. Melee features 26 playable characters with 12 veteran characters including characters like Yoshi and Donkey Kong to new coming characters like Zelda from the legends of Zelda and Pichu from Pokémon.  
When establishing this club in 2018, Collins said, "I noticed that UW Madison had a smash club, and we didn't, so my sophomore year, I started the paperwork to establish the club here." Though the club has had many successful in person tournaments since the establishment of the club, last year, it was difficult for everyone on all fronts in regard to COVID-19 but it was especially difficult for clubs at UWL to meet and have meetings at all. This year the clubs have been able to meet, and the Super Smash Bros. club has been able to hold tournaments in person. A club member, Sophomore Michael Presslak from UWL discussed his excitement for in-person events this year. He said, "I really wanted to do more in-person events and meet more people and it's been really fun so far and a great opportunity to meet new people."   
Looking towards the future, the esports area in the REC is rescheduled to open next semester. Collins said, "I think that getting the esports area in the rec is big deal! People have started taking esports a little more seriously with games like League of Legends and overwatch league." In the future, the club plans to use the gaming area for tournaments and other events.