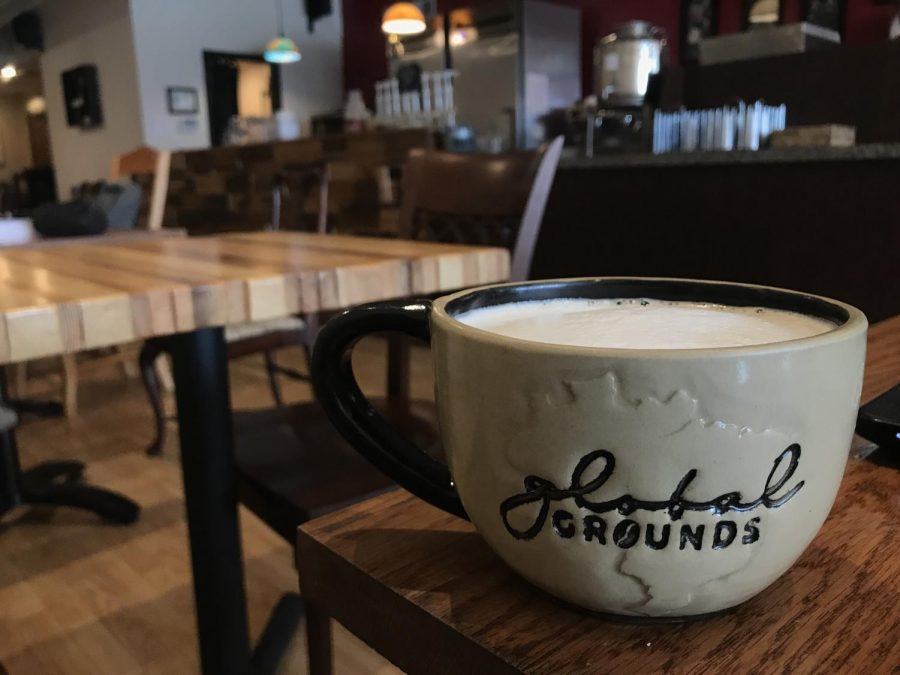 Global Grounds, located one block away from the University of Wisconsin-La Crosse campus, recently had a change in ownership. UWL alumna Alina Piotrowski and Jorge Galván, bought the shop at the end of March and took over ownership on July 1, 2019.  
"I've worked here for over six years," said Piotrowski. "I became a general manager when we got new owners two and a half years ago, and I never really planned on buying it."  
However, when the previous owners reached out to Piotrowski and asked if she would be interested in buying it, she decided to accept the offer.  
 Piotrowski and Galván met at Global Grounds when she worked as a barista while earning her sociology degree from UWL. "Back in the day, when he was working at Iguanas, and I was working here as a barista in college, he'd come in here," said Piotrowski. "And then I saw him out one night and was like, 'Hey, I know you'. We just started chatting and here we are."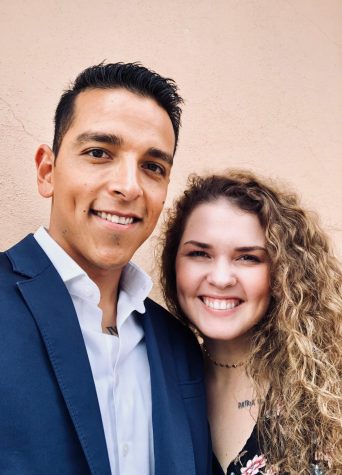 Both Piotrowski and Galván work other jobs in addition to their ownership of the coffee shop. Piotrowski works part-time at the Hillview Urban Agriculture Center, while Galván works at Dahl Automotive.  
While Piotrowski and Galván don't plan on making any major changes to Global Grounds, they do have a few ideas to make the business their own. "We used to make homemade bagels, which were my mom's recipe, actually, and then we went away from them for a bit, but we're going to bring them back," said Piotrowski. The pair also hope to incorporate their cultures into their business.   
"We're both Latino, he's from Mexico and my Dad is from Brazil, and I feel more Brazilian than American a lot of the time, so I think our cultures will influence the business and what we want to do with it," said Piotrowski. "I really want to emphasize our Latino culture, and just make it a little more global. It'll be really nice to actually incorporate our cultures, and others, if anybody has any ideas that they want to bring in. Any suggestions that would make other people feel more at home in La Crosse." 
Making their community feel welcome in their business is the key for Piotrowski and Galván. "I really want to emphasize how we want everyone to feel welcome and safe and comfortable here," said Piotrowski. "I like to think we're pretty open to everyone. We're pretty diverse in our customer base." 
"When I hire people…I've started telling them and asking them up front, you know, we don't have any tolerance for any kind of hateful behavior or discrimination, whether that be race, gender, sexuality, size, things you might not even think about, or that aren't emphasized as much as others," said Piotrowski. "I really want to make sure that my staff is very welcoming and accepting, but I also would hope that my customers are, too."