Professors discuss the effects of distance learning on senior projects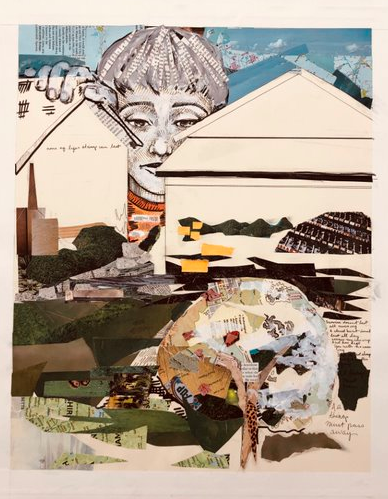 The last academic semester for the graduating class of the University of Wisconsin-La Crosse was cut short due to the COVID-19 outbreak. For seniors who were involved in capstone or senior projects, the transition to distance learning included a transition of their undergraduate degree completion project. 
The composition of a senior project is dependent on the college. For the biology department, according to associate professor, Dr. Michael Abler, the senior project consists of a written essay literature review and a final oral presentation given by a team of students. Abler said that the size of the biology department dictates a need for group collaboration.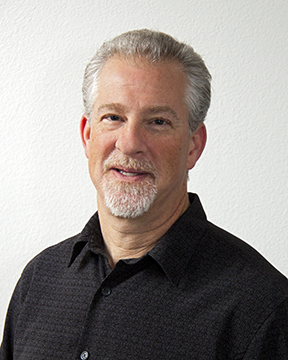 He said that there are around 1300 undergraduate majors and 250 majors graduating each year from the biology department, so it is harder to do individualized projects. "We have small group classes where each student has to do an oral presentation and a written capstone paper, on the same topic, that way we can look at their oral presentation skills and development in terms of using visuals and things," said Abler. 
Abler explained that the content of senior projects did not undergo any changes, but the presentation aspect did cause a new virtual process. Because the project is two products of the oral presentation and written paper, this only altered the oral aspect and how students would be evaluated on their presentations.
"Usually we have the students evaluate each other in real-time when they are present, and provide feedback to students, but in this case, since some individuals were forced to do things asynchronously, it was difficult to do that," he said.  
For art students, whose academic work is often hands-on, the senior project is more physical and therefore difficult to transition. "It is what we call their senior exhibition, which is an exhibition that takes place in the UWL gallery, in the Center for the Arts building each semester. In essence, it's the culmination of the artwork that they have done, during the four years of undergraduate time at the university," said associate art lecturer Joshua Doster.  
Doster teaches professional practices and the senior exhibition for upper-level art students at UWL. He described his duty in the class as helping students with all of the aspects that go into creating a professional exhibition within a professional gallery, such as publicity, marketing, and event planning.
"It [senior exhbiiton] is usually a really wonderful event, and well attended. Family and friends come out, the show is a great variety of art disciplines, since each student sort of focuses on a particular discipline, whether it's ceramics or printmaking or photography. The show is usually quite diverse and interesting," Doster said.  
The COVID-19 outbreak has eliminated the possibility of hosting the annual exhibition, but Doster and colleague Deborah-Eve Lombard, have found ways to adapt their content to a virtual format.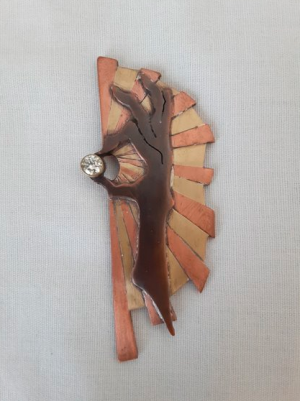 There has been a website created by students where they can present their work virtually. Students had to arrange their artwork within the site in a way that would be cohesive for users. Doster said that even though this audience may be limited, "all artwork benefits from a physical viewing."
The senior exhibition will be hosted on May 8. at 6 p.m. on the art department's website. Doster said all students are welcome to attend, and that there will be virtual space to leave comments and feedback to participating artists.  
For students in the communication studies department, senior projects are the end goal of a year-long course, in which students undergo undergraduate research based on personalized interest. Assistant professor Dr. Evan Brody explained that the transition has been difficult due to the nature of questions that are unique to specific projects.
"I think the hardest part is just not getting to see our students on campus. At this point in the project, I usually have a student stopping in a couple of times a week with a quick question or in need of a little reassurance that they are on the right path. While I have tried to make myself available to students via email, weekly meetings, and additional drop-in sessions, it doesn't make up for being in the same place physically," he said.  
Kaylee Mulholland, a UWL senior and communication studies major said that the most difficult part of an online transition for her is realizing she would not be able to hear about what her peers had spent the last year working on or be able to share her research with a wide audience.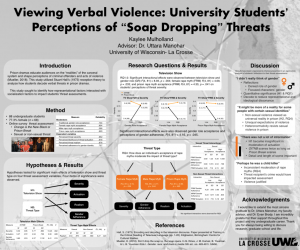 "This is not the way I would have liked to end my senior research project, so I have decided that my project will not end here and I hope my classmates will do the same," she said. "I feel like this shift to online capstone presentations has made me and others re-evaluate how we can make undergraduate research heard and valued within and outside academic communities."
Mulholland said that she hopes all graduating seniors consider how they can best share their research beyond their virtual presentation, whether that is submitting their paper to an academic journal, preparing a section of their research for a popular press piece, or through advocacy and community work.
All three professors agreed that the department leaders understand the pressures being placed on students during this time.  
Abler said that he wants students to know that it is as much as a struggle for professors as it is for students. "To record lectures and things without feedback, without that interaction, you know you can't see blank looks, if students aren't getting something," he said. 
Doster explained that the art department has tried to maintain their academic rigor, but that it is not possible to be as demanding on students under the current circumstances. He said right now the main goal is finding balance.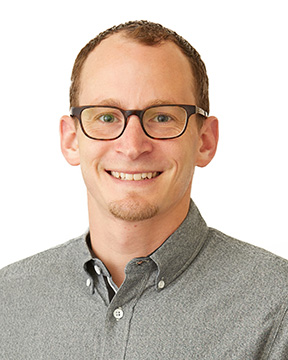 Brody said that overall, how communication studies has adapted is a "testament" to the type of students in the communication studies department and at UWL.  He explained that almost all students in the senior project are graduating and also working as essential workers at places like Target, Festival Foods, or food delivery. 
Between past semesters, he said that the quality of work has not changed. "I just finished grading my students' final papers and they were just as strong, just as interesting, and just as thorough as in previous semesters," said Brody. 
About the Contributor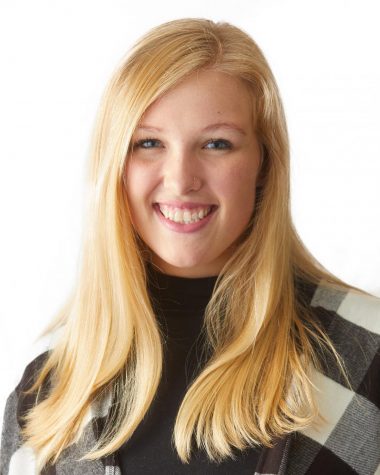 Maija Sikora, Managing Editor

Year at UWL: Junior
PGPs: She/Her/Hers
Hometown: Franklin, Wisconsin
Major: Communications with a Media Studies emphasis
Minor: International...