Students and COVID-19; increase in COVID-19 cases amongst 20's age group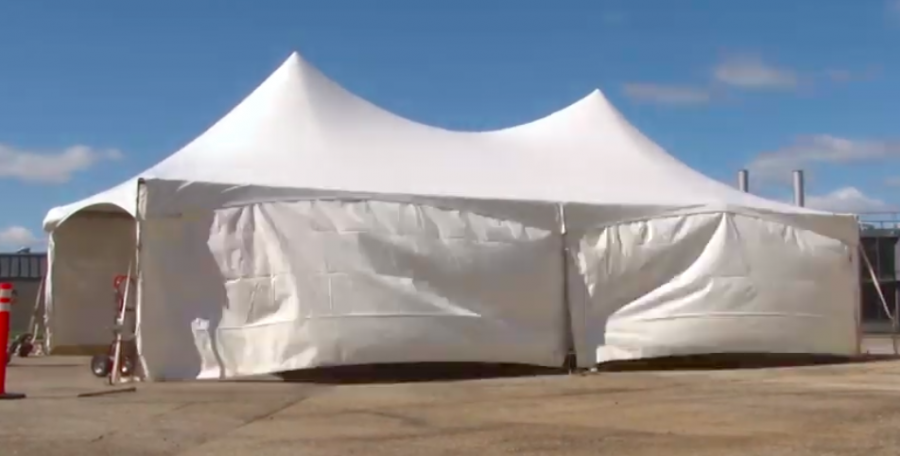 On June 15, the La Crosse County Health Department released a statement to their facebook page, and COVID-19 department page, warning residents about potential exposure to COVID-19 for those who have visited certain La Crosse county bars and restaurants: 
"If you visited any of the following between June 5 and 7, you may have been exposed to COVID-19. Please complete this form so our department can contact you and direct you on next steps to take: https://forms.gle/fqfBPUzW2jo3crfi9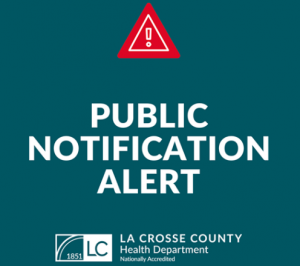 Blue Moon, Onalaska
The Library (Bar), La Crosse
Legends and the Twisted Moose, La Crosse
Pettibone Beach, La Crosse
The Crow, La Crosse
Brothers, La Crosse
Broncos, La Crosse
This public notification is ONLY for the establishments listed above at this time.
A public notification is necessary when there is a current, actionable risk to the public and we do not know who all the close contacts may have been through disease investigation and contact tracing, and we see many unconnected positive COVID-19 cases associated with a business."
The University of Wisconsin-La Crosse administration also released an email with the same information.
In response to the health department's message, bars and restaurants such as; Howie's on La Crosse, The Crow, Animal House, and Big Al's Pizza have closed for sanitation, and to allow their employees time for testing.
Between June 1 and June 17, La Crosse county has seen 117 new lab-confirmed COVID-19 cases. The places the La Crosse County Health Department identified as COVID-19 exposure areas are places that are frequently populated by students. 
As of June 9, La Crosse County Health Department began including the demographics of the individuals affected by COVID-19 on their daily updates. For data given between the dates of June 9, and June 15, people between the ages of 20 and 29 account for 73 percent of the COVID-19 cases in La Crosse county. 
Individuals under 20 years old account for 4 percent of cases between these dates. Individuals over the age of 29 account for 22 percent of COVID-19 cases.
For those who have been exposed to COVID-19 after visiting these locations, the health department recommends self isolating for 14 days, and reporting any change in situation to medical professionals, who are then able to assist affected individuals with next steps using the Exposure Reporting Form. Similar information can be acquired by visiting the Wisconsin Health Connection page. 
For those who are symptomatic or want to be tested, local testing centers can be found on the Wisconsin Department of Health and Services webpage. The La Crosse County Health Department also encourages reaching out to health officers with questions and concerns. The University of Wisconsin-La Crosse Health Center currently does not engage in on-site testing, but says they are directing any possible COVID-19 cases to an appropriate health provider. 
Local hospitals in La Crosse are providing COVID-19 testing to eligible patients. Mayo Clinic Health System has testing available for patients who qualify as COVID-19 exposed. Gundersen Health System is offering a drive up testing site that is open Monday through Friday from 8 a.m. to 4:30 p.m., at the La Crosse campus. Testing is also available on weekends at the Onalaska campus. Patients will be triaged between locations based on symptoms and availability.
The La Crosse County Health Department reminds students to act responsibly if they experience any COVID-19 related concerns. "If you have symptoms of COVID-19, you should monitor your symptoms (fever, cough, tiredness, shortness of breath) at home and call your health care provider if you have questions," this from the La Crosse County Health Department webpage. "If you have trouble breathing or severe symptoms, call 911."

About the Contributor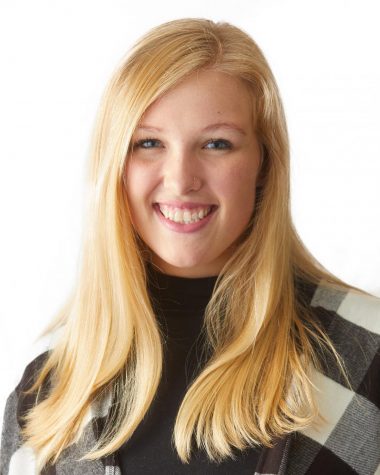 Maija Sikora, Managing Editor

Year at UWL: Junior
PGPs: She/Her/Hers
Hometown: Franklin, Wisconsin
Major: Communications with a Media Studies emphasis
Minor: International...