UW-System elects interim system president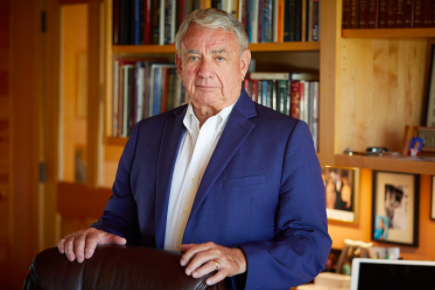 The University of Wisconsin-System elected a new interim president after the search that was planned to be completed in June resulted in the withdrawal of the current University of Alaska-System President Jim Johnsen. The board of regents officially appointed former Wisconsin Gov.  Tommy Thompson on June 19. 
Thompson posted an opening statement on the UW-System president's page as an introduction to his appointment: 
"I am honored to serve as president of the University of Wisconsin System, a public university system with one of the richest traditions in American higher education.
The UW System is a place where you'll find boundless opportunities to explore what really matters to you and expand your horizons. With the Wisconsin Idea to guide us, our students, educators, and researchers are committed to taking on the toughest challenges and turning bold ideas into real-world solutions. We are changing countless lives, one at a time, through our world-class education, innovative thinking, entrepreneurial know-how, ground-breaking research, and tireless public service.
We believe in helping more state residents earn college degrees, and we are dedicated to opening the doors of the university to talented students from families all across Wisconsin. Working alongside our partners around the state, the University of Wisconsin System is improving lives, enriching communities, and strengthening Wisconsin's economy. As the state's primary magnet for developing, attracting, and retaining talent, the UW System provides solutions to Wisconsin's most pressing economic and societal needs."
Thompson officially took office on July 1 and will be serving as interim president for at least a year. According to his contract, he will serve until the UW-System board of regents elects a permanent president, for which a search will not be initiated until July 1, 2021, or later. Per his request, Thompson will be paid the minimum amount allotted under board policy, an annual salary of $489,334. 
The 78-year-old former Republican governor of Wisconsin served in office from 1987 until 2001 and was the longest serving governor in state history with four consecutive terms. According to the UW-System page, board of regents President Andrew Peterson is hopeful that Thompson will mitigate peaceful relationships within the UW-System. "Petersen said he asked Thompson to serve as Interim President because of his legacy of bringing people together and finding common ground."
Thompson also served as secretary of health and human services from 2001 to 2005. According to the Bipartisan Policy Center webpage, he played a role in developing plans to strengthen America's public health infrastructure by providing resources for public health emergencies. The board is also confident in his ability to manage the COVID-19 pandemic in UW-System schools. "[Gov.] Thompson's health policy experience will be critical as universities respond to the COVID-19 pandemic."
Thompson has dictated himself "listener-in-chief," and has created a platform for feedback called "the listening post," located on the UW-System president page, that will allow members of the UW-System to continuously share concerns. The page promises participants that Thompson will respond to all conversations, and Thompson hopes to improve the lives of its members through educational interaction with the community.
"The University of Wisconsin System is the state's most valuable asset, and I will be its biggest advocate and its toughest evaluator," said Thompson in an address to the UW-System. "No other institution in the state can do more to improve lives, communities, and Wisconsin's economy."

About the Contributor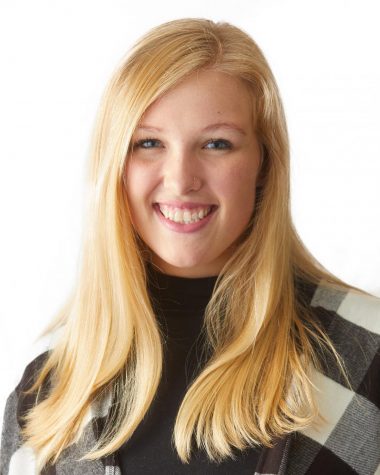 Maija Sikora, Managing Editor

Year at UWL: Junior
PGPs: She/Her/Hers
Hometown: Franklin, Wisconsin
Major: Communications with a Media Studies emphasis
Minor: International...