News Release: On behalf of Community Development Administrator Caroline Gregerson – Grants approved for aid for child care and homelessness resources
Released July 14, 2020:
Today, the Community Development Committee approved $77,500 in grant requests to support child care centers and in-home family providers, and $262,500 to address homelessness with CARES Act funding from HUD [United States Department of Housing and Urban Development]. The grants ranged from $80,000 to support Independent Living Resources to connect people living on the streets into housing, all the way to $2000 to Sonshine Family Day Care, to meet the needs of their in-home family day care and families. See here for a full list of grant awards and amounts: http://cityoflacrosse.legistar.com/gateway.aspx?M=F&ID=21f6f8d3-0edb-4e8f-9285-0f360d7ef274.pdf
The City decided to prioritize these two areas during COVID-19 – to, on one hand, ensure that its homeless population can get placed in safe housing, instead of on the streets, and also to support the local economy by ensuring that medical workers and others could continue to go to work by keeping its day care centers open.
Child care centers reported losing hundreds of thousands of dollar in income due to Covid-19, which put them at risk of shutting their doors permanently. There was already a child care crisis in the La Crosse area, with 75 percent or more of parents reporting trouble finding child care. Covid-19 has further worsened the issue.
" We are proud that we could help 12 day care centers with grants to ensure that parents, who serve critical functions in our local economy and in our Covid-19 response can continue to work," said Community Development Administrator Caroline Gregerson. "At the same time, people are more at risk of homelessness than ever before and the safest place to be right now, is in your home. That's why we are also thrilled we can continue to combat homelessness by funding four homeless organizations with $262,500."
For further information, Gregerson advises contacting the office of Mayor Tim Kabbat at [email protected], committee member Linda Lee at [email protected], or council member Phil Ostrem at [email protected]
About the Writer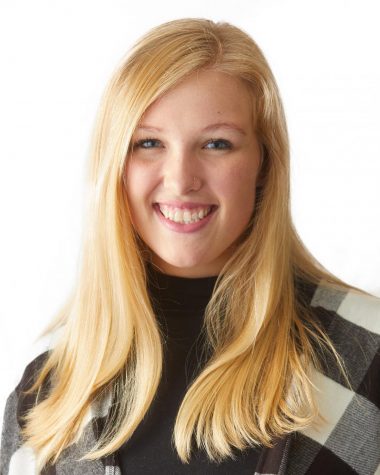 Maija Sikora, Managing Editor

Year at UWL: Junior
PGPs: She/Her/Hers
Hometown: Franklin, Wisconsin
Major: Communications with a Media Studies emphasis
Minor: International...