Chancellor Joe Gow hosts live webinar to discuss the logistics of coming back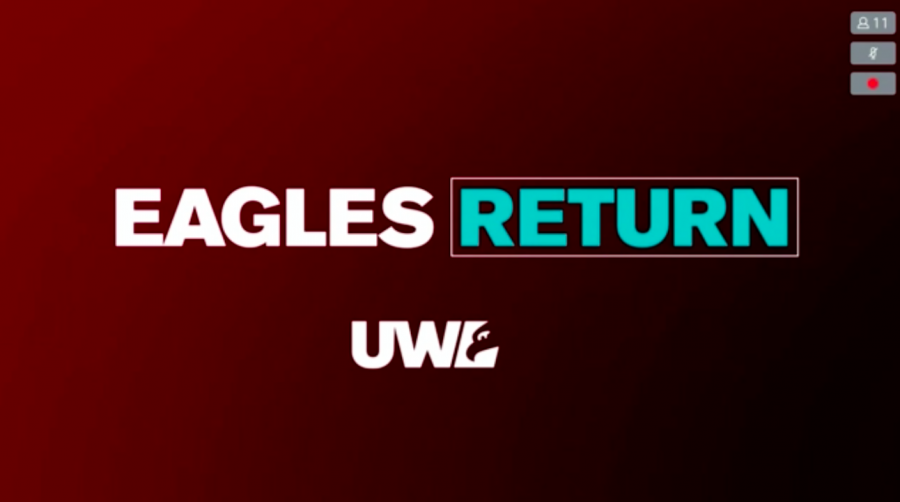 The University of Wisconsin-La Crosse campus will open for the 2020 fall semester in less than four weeks, amid the COVID-19 pandemic. To answer questions from students and parents about the safety of returning, Chancellor Joe Gow hosted a virtual open forum on Thursday, Aug. 13. 
Gow began the open forum by addressing the lack of an official statement made from the UWL administration to date, saying that although answers are not finalized, the school would be able to update its population by providing its most current planning details. 
Present was Vice Chancellor Vitaliano Figueroa, Vice Chancellor of Administration and Finance Bob Hetzel, Provost and Vice Chancellor for Academic Affairs Betsy Morgan and Student Health Center Medical Supervisor Abby Deyo, to answer questions about different aspects of university life and the logistics of returning to it.
Academic Affairs 
According to Provost Betsy Morgan, who presented on the state of academic affairs, 50 percent of undergraduate group instruction, which does not include labs or independent studies, will be hybrid courses. Thirty-six percent will be exclusively online, and 14 percent will be in-person.
Betsy said that students should be aware of the different types of online courses, and how they affect their course schedule. 
"We do make a distinction now in the schedule between online synchronous and online asynchronous. With online synchronous, there is an actual day and time associated with that class, and the student needs to hold that free. It doesn't necessarily mean that the student will need to be there every single day, that depends on the teaching pedagogy of the instructor. But that's the difference between synchronous and asynchronous," she said.
UWL has 570 faculty members who have committed to teaching courses this fall. Morgan said many instructors have completed training courses, such as Online Instructor Training (OIT) and flex training, to provide a foundation for their assimilation into an online setting. 
Morgan said that her office is receiving questions from students about when they will receive information about modes of instruction, and she says that while some faculty have begun notifying students ahead of time, instructors are not required to send out official statements until labor day. 
Morgan says for the next three Tuesdays she will be hosting an open forum for those who have specific questions about instruction. The link to access these forums can be found on the UWL master calendar.
Student Organizations 
According to Vice Chancellor Figueroa, the Student Association and the University Center have mandated that all student organizations host online meetings for the first six weeks of the semester. Exceptions can be made through official requests, with the requirement that meetings are held outside in open spaces and follow distancing and personal protective equipment regulations. Figueroa says that during the first month of school, the Student Association and the University Center will be exploring ways of safely integrating back into a physical setting. 
Residence Life
Students who are living in the dorms will be required to follow social distancing rules. Face masks will be required within all public spaces of residence halls, and only students who live in the residence halls will be allowed to enter the given residence hall. Figueroa says that they are also preparing to have a "more robust cleaning protocol."
Self-isolation and quarantine spaces will also be provided for on-campus students. "However, we will first encourage students to self-isolate or self-quarantine at their permanent homes, if it is safe and possible to do so," said Figueroa. "If that is not an option the spaces that we have designated for students who need to self-isolate or self-quarantine allow for one student in a room. Meals will be provided for students during this period." 
Students who do not feel safe living in the residence halls are given the option to terminate their housing contracts. 
Student Health Center 
Figueroa says that students who have tested positive will be required to self-isolate, and will be provided monitoring equipment, such as a thermometer and medication, by the Student Health Center. These students will also be monitored daily by contact tracers and Student Health Center professionals, to assess symptoms. Students in isolation will be assessed on day 14 to determine their eligibility to return to the classroom. Students who have been exposed will be provided a thermometer, medication, and a symptom checklist.
Figueroa says that UWL has hired four contact tracers and a case manager to work for the university as a case management task force. He also says that for the fall semester the student health center will also be operating a testing center out of the Student Health Center annex, a space near Carl Wimberly Hall. Counseling services, according to Figueroa, have also expanded to meet the needs of students and will be utilizing  Silver Cloud, an online counseling service, for students that feel more comfortable with virtual meetings. 
Dining Services
To promote social distancing, Figueroa says that dining service locations will be removing furniture from their venues. There will also be a mobile ordering option available to limit time spent in public spaces. 
"We will continue to work with our partner, Chartwells, regarding best practices and innovations to meet our students' dining needs," said Figueroa. 
Recreational Eagle Center (REC)
Students will be able to access the REC using a mobile app that will allow students to reserve time with equipment, to maintain social distancing practices.
Financial Affairs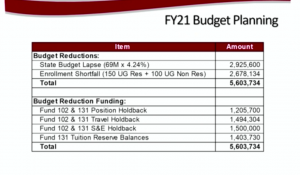 Vice Chancellor of Administration and Finance Bob Hetzel says that the UW System will be facing two major budget lapses, one of $49 million and another of $69 million. The portion of this that affects UWL and its operating budget will amount to $2.9 million. 
"In addition to that Gov. Evers told Gov. Tommy Thompson, who is now our system president, to plan on additional lapse after the November election," said Hetzel. "And it's probably going to be another 2 or 3 percent, which for UWL will amount to another million plus dollars."
Hetzel says the university plans to accommodate for this by holding back positions, freezing the travel budget, utilizing 20 percent of the $8 million expense budget, and utilizing some of the tuition revenue reserves to offset the projected $5.6 million shortfall from the lapse and the tuition revenue shortfall. 
Campus Preparations
Hetzel says that facility repair workers came back to campus on May 4, and have been working on altering the facility to be more conducive to COVID-19 demands. More drinking fountains with touch-less water bottle fillers and touch-less bathroom features have been installed. Plexiglass has been installed in working stations and office circulation spaces around campus.
Hetzel says the university has purchased over 49,000 disposable face masks, 11,000 cloth face masks, 1,500 face shields, and 700 gallons of hand sanitizer. Hetzel says that in every classroom and at every door entrance of every facility, there is going to be a hand sanitizing station, as well as disposable face masks in each of these locations. 
---
To access the recording of the Aug.13, live webinar visit https://www.uwlax.edu/info/covid-19/campus-update/.

About the Contributor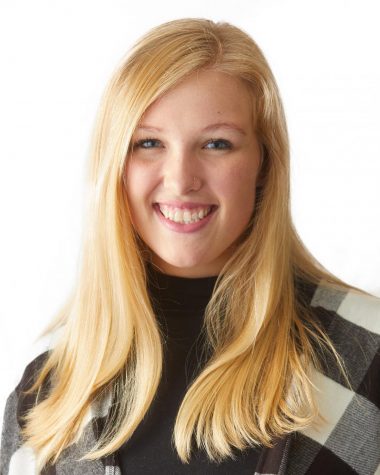 Maija Sikora, Managing Editor

Year at UWL: Junior
PGPs: She/Her/Hers
Hometown: Franklin, Wisconsin
Major: Communications with a Media Studies emphasis
Minor: International...