COVID-19 impacts on residence hall cleaning standards
COVID-19 has changed the University of Wisconsin-La Crosse campus facilities and operations, and it has also affected custodial operations in at least one residence hall. Eagle Hall accommodates 700 student residents on campus in semi-suite style housing, where students live in a triple room that shares a bathroom with another triple room. In total, six students share one bathroom that is then cleaned on a biweekly schedule by hall custodial staff. 
According to two Eagle hall residents, this biweekly cleaning schedule has been interrupted by COVID-19 related complications, meaning that some residents did not have their bathrooms cleaned until well over a month into the semester, posing a significant sanitation issue.  
Jordan Arteman is a sophomore currently living in Eagle Maroon. She said that her bathroom was cleaned for the first time on Tuesday, Oct. 13. "My expectation was that once every other week we would remove all of our personal belongings and it [the bathroom] would be cleaned. That expectation has not been met."
Arteman said that she assumed this was a result of the campus-wide shelter in place, which shut down most operations on campus. Arteman tested positive for COVID-19 during the second week of the semester and chose to quarantine at her permanent residence in Appleton, Wisconsin. She said that when she returned from her quarantine in late September and the bathroom had still not been cleaned, she was surprised. 
"It was kind of disgusting, to be honest," Arteman said that her and her roommates did their best to clean it themselves but didn't have all the supplies they needed. According to UWL residence life staff, cleaning supplies are available to check out from the front desks of every hall, along with many other supplies.
However, due to COVID-19, many of those available items and supplies are not being offered for temporary use. "My mom literally bought a vacuum because she thought we weren't allowed to check one out," Arteman said. "I understand how COVID-19 probably affected everything, I'm just glad it's finally been cleaned, and I'm hoping that the biweekly schedule will be followed from here on out."  
Bridget Wermuth is also a sophomore living in Eagle Maroon. She said that her bathroom was cleaned once at the beginning of the semester but has not been cleaned since. Wermuth lived in Eagle Hall during her freshman year as well. "I figured that it [bathroom cleaning operations] would be about the same as last year, but with the shelter-in-place that hasn't happened, which is understandable," she said.
Wermuth said that she has been cleaning the bathroom herself. "Going in I already had all my own cleaning supplies, but I would imagine someone who doesn't would have had to go and get some," she said. Wermuth said that she was also not aware that cleaning supplies could actually be checked out from the front desk of Eagle Hall. "It might have been in an email, but to be honest most people don't read emails because we're spammed with emails every day. It's hard enough to keep track of emails regarding classes," Wermuth said. "that's [availability of front desk supplies] not something I was readily aware of. They should make that more well known."
Wermuth said that she understands the delay in bathroom cleaning. "I feel like a lot of it is miscommunication between residents and staff, just because everyone is obviously under a lot of stress right now."  
Wermuth said that at the time of this interview, there had been a bathroom cleaning scheduled for the previous week that had not occurred. "Fourth floor Maroon was scheduled to be cleaned on a specific day, and we got an email to confirm it, but my room was not cleaned," Wermuth said. "I don't know if it was just my room or the whole community." 
According to Wermuth, this is a problem that other Eagle residents have been experiencing as well. "My friend who lives in a community down the hall has a Snapchat group chat for her community, and she said that they were texting back and forth all day trying to figure out if the cleaning had been done, and apparently no one came to some of their rooms."  
Wermuth said that she sees both sides of the situation. "It seems wrong to complain about it because it's obviously because of COVID-19, but at the same time, the people here [in Eagle Hall] paid for that service and pay a lot to be here. If they went in with certain expectations that were promised, those expectations should be met."  
The Racquet Press reached out to Eagle Hall Directors to inquire about bathroom cleaning and custodial operations and was then directed to a campus-wide residence life staff member. This staff member asked to not be named or quoted by The Racquet Press, but asserted that UWL residence hall cleaning standards have not changed due to COVID-19. To learn more about custodial services, visit the UWL website.  
About the Contributor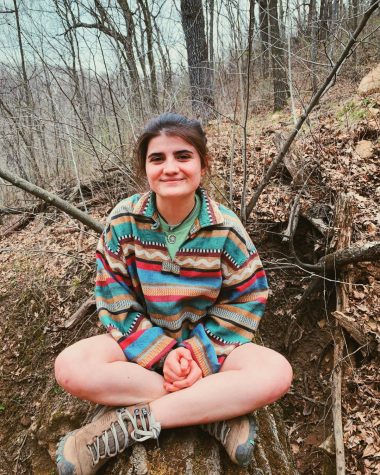 Sophie Byrne, Social Justice Reporter

Year at UWL: Sophomore
PGPs: She/Her/Hers
Hometown: Mazomanie, Wisconsin
Major: Political Science
Minor: Environmental Studies, Professional...