Alumna Jessica Rae discusses her time at UWL and the premiere of her film Raise Your Hand
From Oct. 21 to Oct. 25, the feature-length film Raise Your Hand premiered at the Social Justice Now Film Festival. The film was written and directed by the University of Wisconsin-La Crosse alumna Jessica Rae (McMunn) '05. Raise Your Hand was the first feature film in Rae's repertoire to premiere at a film festival. According to Rae, the film is about two women finding their voice and it deals with issues such as lack of money, lack of resources for families, police brutality, and sexual assault.  
"Ultimately, it is really about two young women who persevere and find their voice through the arts and of course that is very important for me because that's how I found my voice. Clearly, I made a little mirror film of what I went through and what was helpful for me to be able to share that with others," she said. 
One of Rae's first experiences with directing was in high school with Sam Shepard's play called Buried Child. Although the play dealt with heavy subject material, Rae discovered that her work on the play had initiated conversations. "I got to see how everyone was kind of going through some dysfunctional thing at home and so could connect in terms of other people working on the play. That spread to the audience and that invited lots of conversations," said Rae. 
Following the performances of Buried Child, Rae got connected with faculty in the theater department at UWL and made her decision to go to the university in 2001. 
While studying at UWL, Rae was involved with student organizations such as Student Association and Latin American Student Organization. She said that her time at the university contributed to her social justice activism and her work on her film Raise Your Hand.  
The Social Justice Now Film Festival was held entirely online and films were available to stream for free. Despite this format, Rae was still able to speak with other filmmakers about the importance of the festival. "I felt this is where we belong because our stories are warranted and need to be told. People are going to listen because there is credibility behind it," said Rae. "It was just a wonderful and overwhelming experience and it was even healing for me."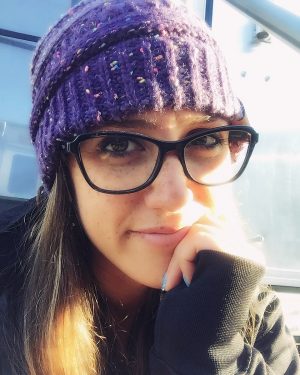 The film festival was held inaugurally and actor Michael B. Jordan and Black Lives Matter co-founder Opal Tometi are co-ambassadors of the festival. 
In 2017, Rae was awarded the Parker Multicultural Alumni Award. The award "recognizes outstanding alumni who have contributed greatly to improve multiracial culture and understanding on campus and in their careers."  
Regarding her return to La Crosse to receive the award, Rae said, "I was very humbled, I was very honored. Going back, it was nice to see some really good people. The theater department was really my family and those instructors were really like my parents while I was there, to be honest, and I couldn't have asked for a better support system." 
To pay for her films' productions, Rae has worked for television shows including American Horror Story and Trueblood as well as working with sports teams such as the Los Angeles Dodgers. The effects of the COVID-19 pandemic have affected some of her job opportunities, but Rae has made adjustments, including filming the George Floyd protests in Los Angeles. "I grew up in Minneapolis just a few minutes from where George Floyd was murdered. [Filming the protests] is really just to tell the stories of the people I know and the people I grew up with, whose voices haven't been heard because that's the right thing to do," she said. 
"With COVID-19, I've been able to slow down a bit because some of my jobs where I was working 14 to 16–hour days weren't happening, so I wasn't pulled away and I had more time to think. I've made more time for myself to be able to work on my projects. So, I'm writing two new scripts, we're trying to get [Raise Your Hand] sold—that's the big goal right now—and then hopefully I will be making another one," said Rae. 
When asked to give advice to students who might be interested in working in the film industry, Rae said that the film industry isn't as intimidating as it seems. "As a young person, I thought, 'oh, you know Hollywood is so far away and we don't do movies in the Midwest.' Now that I am out here and I have been doing it for 15 years, it's not scary at all. It just becomes a part of life." 
She also said that there isn't a right way or a wrong way to go after graduation and students should do what is best for them. "If you want to go to graduate school go and if you don't then don't. The only people who don't make it are the people that give up. You just have to have that perseverance and the ability to push on," said Rae. 
Rae attended graduate school at the University of California, Los Angeles (UCLA) and she said she is grateful for her professors in the theater department for pushing her to do so. "They were the people that were a huge part of me being able to go to UCLA and go to grad school and push for film and so I am really grateful to them. I shaped who I am with the help of teachers at UWL." 
About the Contributor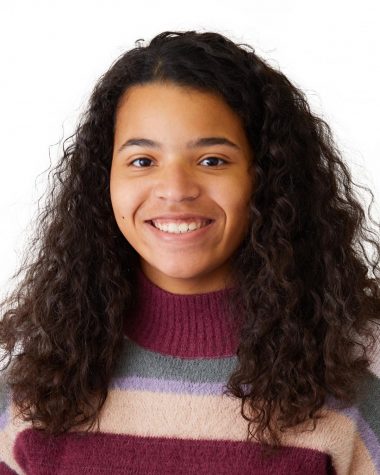 Alexia Walz, Multimedia Editor

Year at UWL: Junior
PGP's: She/Her/Hers
Hometown: La Crosse, WI
Major: Communication Studies with an emphasis in Media Studies
Minor: Creative...