Humans of UWL: Dr. Shelly Lesher
From the creation of the atomic bomb to environmental activism, one University of Wisconsin-La Crosse professor has a goal of helping people connect their daily lives to nuclear physics.  
"If it wasn't for the pandemic, this podcast wouldn't have happened," said UWL physics professor Dr. Shelly Lesher. During the fall 2020 semester, Dr. Lesher debuted a podcast called My Nuclear Life. The show has released six episodes and explains how nuclear physics impacts our lives on a day-to-day basis.  
As an experimental nuclear physicist, Dr. Lesher works primarily with undergraduate students at UWL, where she has taught for over ten years. During the summer, she conducts research at the University of Notre Dame.
Dr. Lesher was selected as Yale University Presidential Fellow during the 2019-2020 academic year. While at Yale, she taught a course on nuclear physics and society, an adaptation of a course that originated at UWL. Dr. Lesher was also elected fellow to the American Physical Society in 2020. 
"I didn't have a research lab over the summer, and I couldn't work with undergrads." Dr. Lesher's research lab at the University of Notre Dame was closed over the summer due to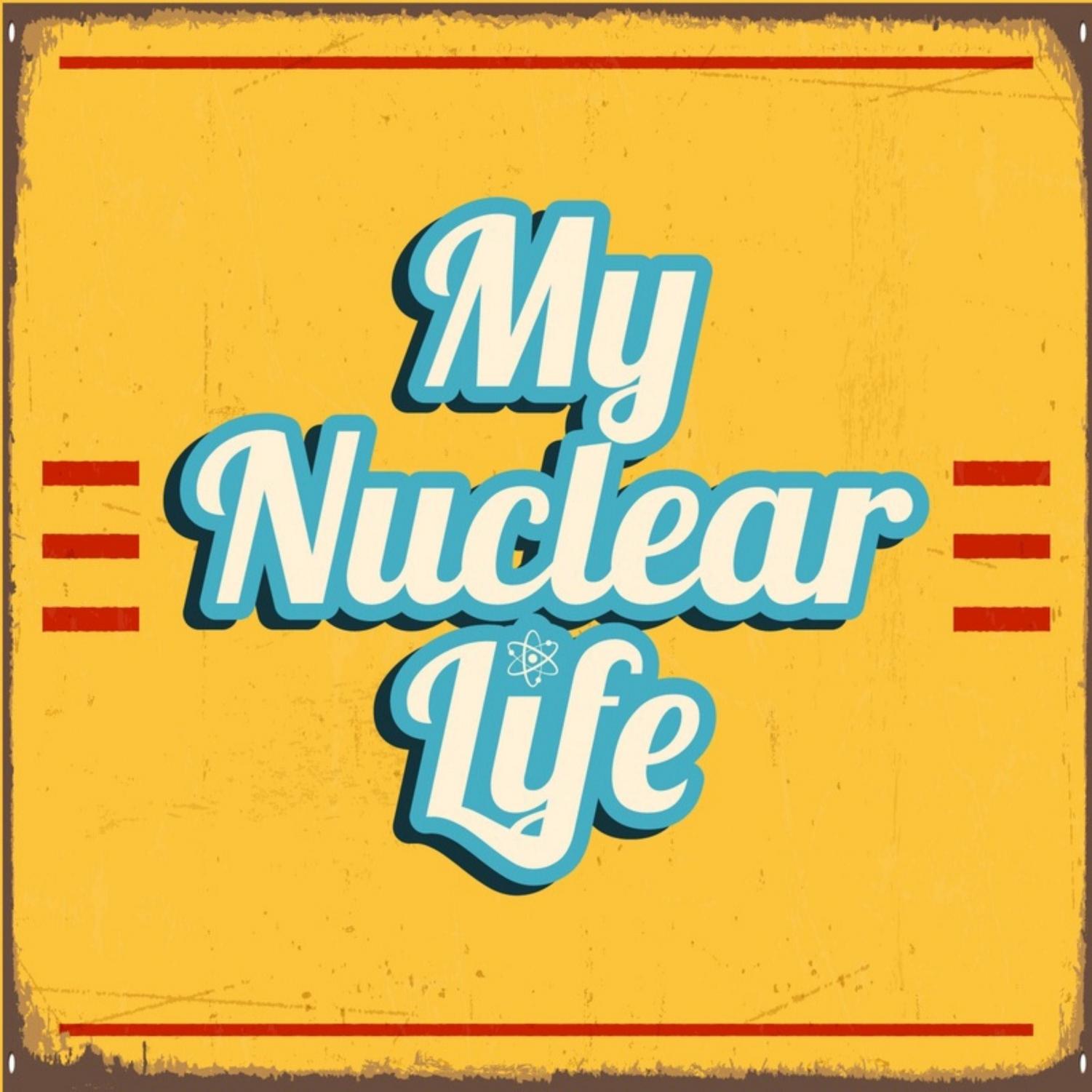 COVID-19. "It was really hard for me to do any research, but I wanted to do something, and I always had this idea in the back of my head," said Dr. Lesher.  
"I'm funded by the National Science Foundation, and I had some money left in my travel budget," said Dr. Lesher. "That money is for the dissemination of your research." When Dr. Lesher could not safely travel to share her work, she decided to create the podcast as a safe alternative. "I used my travel money to pay for getting the podcast started; all of the stuff that you don't realize a podcast needs the music, the cover art, the production. It's a lot of work." 
With the help of UWL senior and physics major Lexie Weghorn, Dr. Lesher has completed the first season of My Nuclear Life. "[Weghorn] finds articles, she finds people, and then we talk about different things that could be interesting," said Dr. Lesher. Weghorn works with Dr. Leasher to conduct research, gather information, and edit the finished products. "She's a second set of ears on the episode," said Dr. Lesher. 
The "My Nuclear Life" podcast team has already started recording for the second season. "There's so much excitement in the next season," said Dr. Lesher. "The third part of the Richard Rhodes interview is coming out." Richard Rhodes is the Pulitzer Prize-winning author of the book The Making of the Atomic Bomb as well as 26 other books about science and history.  
Other guests include nuclear engineer and entrepreneur Dr. Leslie Dewan, author Dan O'Neill, nuclear weapons and sanctions expert Richard Nephew, and expert in radium therapy and museum educator at Los Alamos Historical Society Dr. Aimee Slaughter.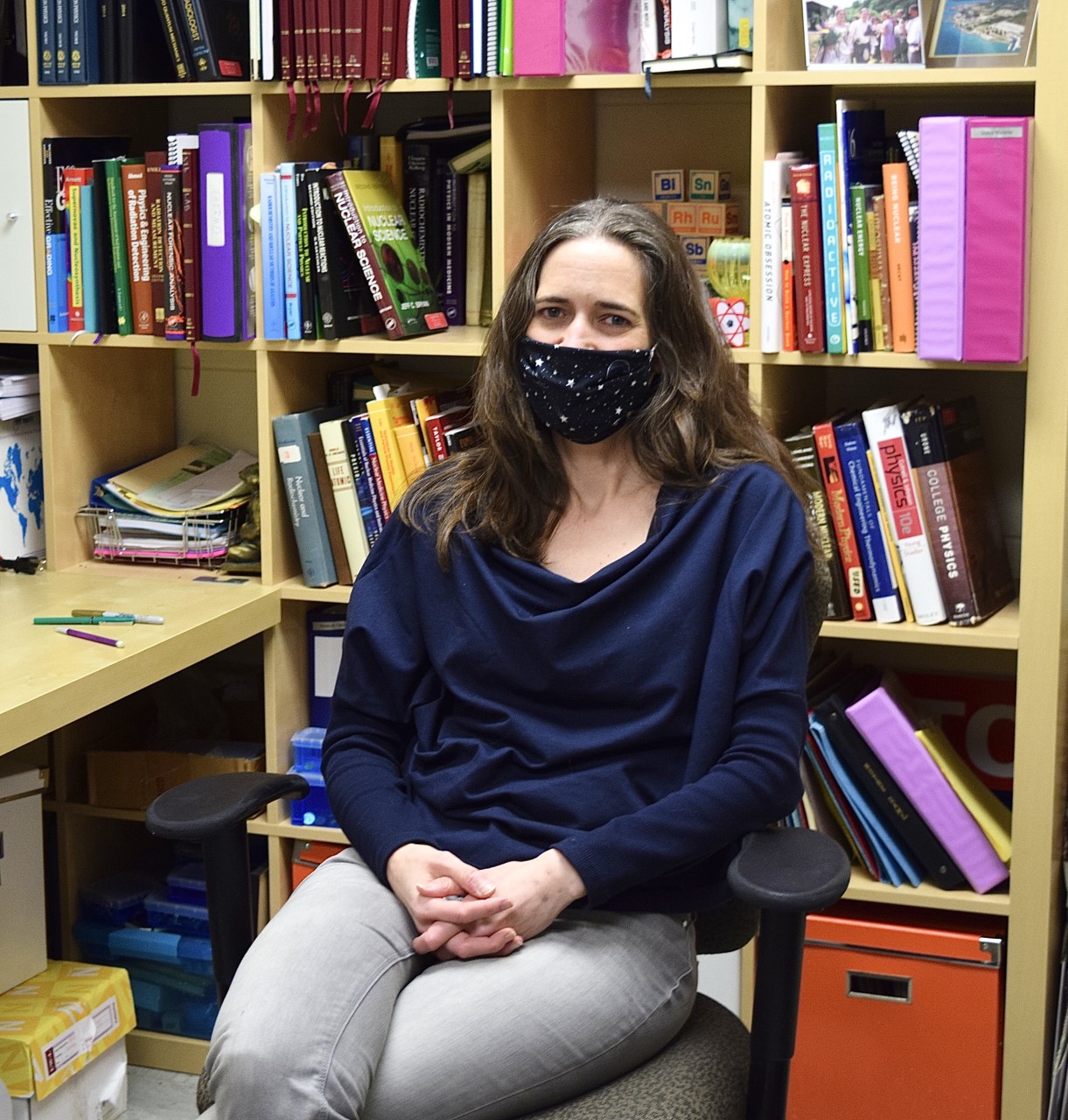 "We're going to look at the history, the sociology, the economics, and the cultural aspect. We're going to bring all of that together and show you how all of these subjects intersect one topic," said Dr. Lesher. "I've always been interested in policy and history. I was a history buff growing up. I got into physics, and I realized in physics there's not a lot of that background."  
Dr. Lesher said that the pandemic has created an opportunity for the nuclear community to share their work across a new platform. "Because of the pandemic, people who would normally be traveling weren't traveling. That holds true with the next season as well. Everybody's stuck at home." 
Other episode topics from the second season include nuclear science and music interactions and have an impact on the Cold War, radium, the history of the Hanford National Lab and its role in society, and nuclear and Queer Theory. "It's nuclear anthropology," said Dr. Lesher.  
"I'm just glad that people like it and I'm glad that [people] are listening to it and learning something. That's really all I want," said Dr. Lesher. "I just want to make this a little bit more accessible to people." One of Dr. Lesher's goals as an educator has been to help people understand how nuclear science plays a part in society.  
"When you hear nuclear people are scared. They automatically think of a bomb, and they just don't understand how much of our world is shaped by the Cold War, by nuclear weapons, by nuclear medicine," said Dr. Lesher. "It's infused into our daily lives. People don't see that it's all around us, and the more you know about something the less scared you are of it."  
"[The podcast is] a lot of information we're not taught in school," said Dr. Lesher. She said that she enjoys working with undergraduate students and sharing this social knowledge of physics with them. "Young people just give such life and excitement to your daily life, but also to physics," said Dr. Lesher.  
Dr. Lesher said there has been positive feedback from the community as well. "It's been a lot of fun to hear from people. I love it," said Dr. Lesher. "There have been people from the La Crosse community that have reached out, which has been really nice."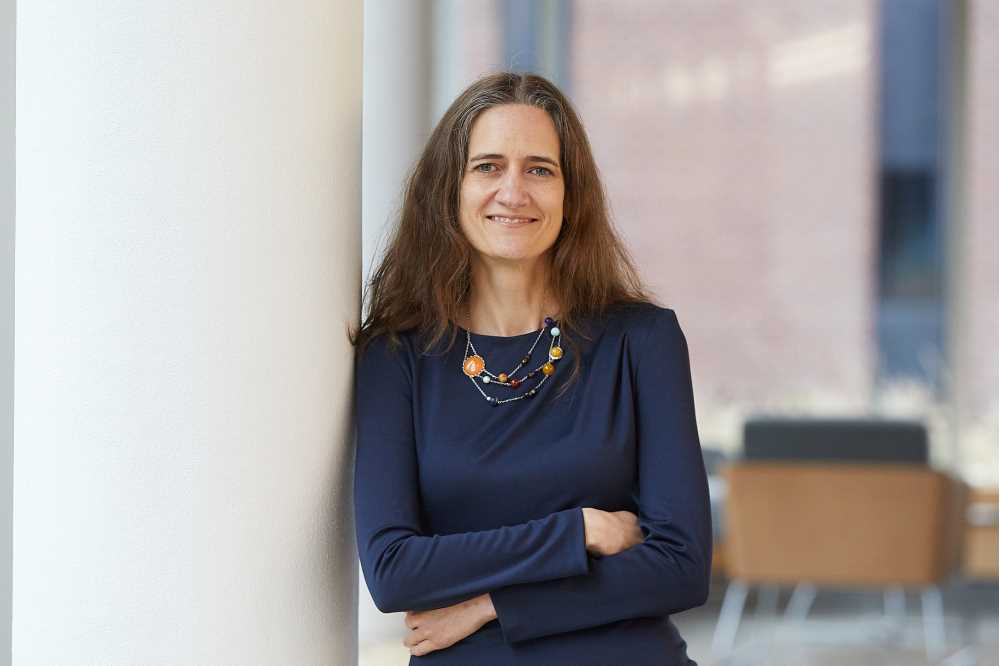 Looking ahead to after COVID-19, Dr. Lesher has plans in store for My Nuclear Life. "I'd really like to take the podcast on the road," said Dr. Lesher. "I hope that once COVID is gone and we can travel again, that I will actually be able to go places and interview in person." 
"[My Nuclear Life] is about how nuclear science has impacted the world. That's it." Dr. Lesher said that science is embedded into our lives more than we may think. "We're not going to run out of topics. [Nuclear physics] has impacted our society, our culture, our music, our medicine. You name something, it is impacted in some way," said Dr. Lesher.  
"If you're interested in learning new things, if you're interested in history, if you're interested in culture," this podcast was created for you, said Dr. Lesher. Season Two, Episode 1 of My Nuclear Life drops March 2 and is available everywhere you listen to podcasts.