"We all benefit from the end of the gender binary": Author, performance artist and fashionista Alok Vaid-Menon to speak at UWL
On June 2, 2020, author Alok Vaid-Menon published their book titled, "Beyond the Gender Binary". "I wanted to create a guidebook to dismantle the fallacious arguments that were being crafted against trans and gender non-conforming people and equip people with the language to support trans rights," they said.
Vaid-Menon said they want their writing to be a means of support for transgender and gender non-conforming people. "I wanted this book to be medicine to say: not only are you valid, but the world that you're dreaming of beyond gender norms is absolutely necessary for everyone. My hope is that readers understand that we all benefit from the end of the gender binary," Vaid-Menon said.
Vaid-Menon will speak more about their book, gender nonconformity and LGBTQ rights at 7 p.m. on Tuesday, Feb. 16. The event is sponsored by University of Wisconsin-La Crosse student organizations including Asian Student Organization, Campus Activities Board, Institute for Social Justice, Pride Center and others. The event will take place over Zoom and is open students, faculty and staff with the passcode: non-binary.
According to Pride Center Peer Educator Hope Carter, students can expect to learn about gender-nonconforming fashion at the event. "They talk about gender and its connection with fashion and beauty, which I think is super interesting. So, I think students can expect a message about how there is beauty in wearing something that you want to wear and being authentic in your choices and in your expression," said Carter. "We are just really excited to have them on campus."
Along with being an author and fashion designer, Vaid-Menon is also a poet, performance artist, and motivational speaker. They have been speaking to student crowds for nearly a decade and they said they both teach students and learn from students at these events.
"I believe young people have been on the frontlines of any meaningful movement for social change, and the LGBTQ movement is no different," they said. "It's an honor to do this work because it's not just that I'm teaching, I'm also learning new ways to organize, new ways to imagine."
Student Association Senator representing the Pride Center, K.C. Cayo said Vaid-Menon's appearance on a campus event is "landmark recognition". "UWL and La Crosse and Wisconsin, in general, are pretty queerphobic spaces so the fact that we have this person coming to a space to present to us is kind of amazing. It is landmark recognition," said Cayo.
UWL junior Madi Bing plans on attending the event on Tuesday. "I think this is really cool that they're a speaker. I've been following them on Instagram, and everything they bring to light is very important and interesting so I'm excited [to hear them speak]," said Bing. "I'm hoping though that it will reach out to more than just the LGBT community."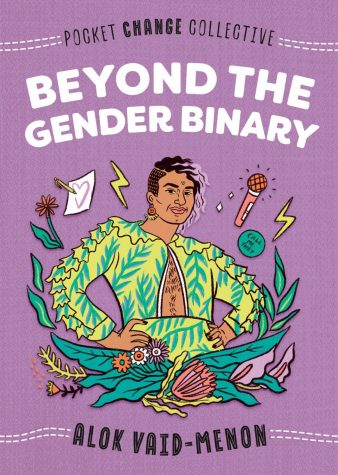 Cayo also said that they hope people outside the LGBT community attend the event. "There's just so much that falls into this piece that speaks to more than just the queer community and even if it doesn't to individual people, at the very least, it's just one more piece of advocacy that we can bring and hopefully people will make use of their time to go and see someone like this," they said.
According to Vaid-Menon, gender nonconformity is not included in some universities' curriculum and there are few openly transgender faculty members on campuses. They said campus events are important because they can educate students on topics that may be outside their school's curriculum.
"Because of structural transphobia, trans issues are very rarely integrated into curriculums. That's deeply concerning, and a loss for everyone," they said. "That's why I think these campus events are especially important—to give people a holistic education. As an undergraduate, I learned the most from outside speakers who supplemented my education. I hope to do the same for students today."
As a queer UWL student, Bing said they look forward to the event because Vaid-Menon is a role model for members of the LGBT community. "It can be hard to find role models in the LGBT community that are older than you. But Alok is 29, so not only are they experienced in their own wisdom as a human being but also as a member of the LGBT community," said Bing. "They're very themselves and they will be a very good role model for anyone, especially younger people or people who are still trying to figure out their sexuality."
"There are as many ways to be as there are people," said Vaid-Menon. "Your own way of coming into yourself is enough. Trust your intuition."
To learn more about Vaid-Menon's book, platform and lifestyle, follow their Instagram (@alokvmenon) and visit their website.  To learn more about UWL's Pride Center, follow their Instagram (@uwlpridecenter) or follow this link.