UWL Eagle Advocates led by student-athletes to enact change on campus
University of Wisconsin-La Crosse Athletics has created a new group on campus for student-athletes to join called Eagle Advocates. The group is comprised of student-athletes from a variety of teams, backgrounds, and experiences. The group, headed by athletic director Kim Blum, is looking to create a space to discuss issues on social injustice, the environment, mental health, and more.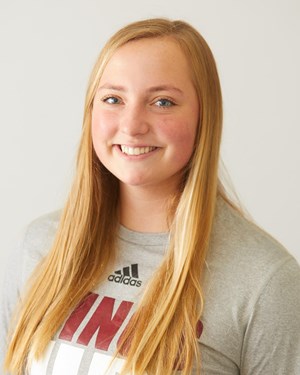 Member of Eagle Advocates and junior volleyball player Emily Jenewin said her reason for wanting to become an Eagle Advocate was to help create a space to discuss these issues and take action to create a more inclusive and cooperative environment on campus. 
 "Our goals for Eagle Advocates are to seek to understand, listen, and learn about issues important to our campus and community.  In turn, we will use this knowledge to advocate for change by using our collective voice," said Jenewin. 
 The group met once per week in the fall 2020 semester, and they have plans to implement some of the ideas discussed into the spring semester. During the spring 2021 semester, the group plans to meet every other week to continue these conversations.  
 Eagle Advocate member Sophie Quelle who is a junior on the women's volleyball team, decided to join the group to help foster positive change after seeing the social injustice and division occurring in our country.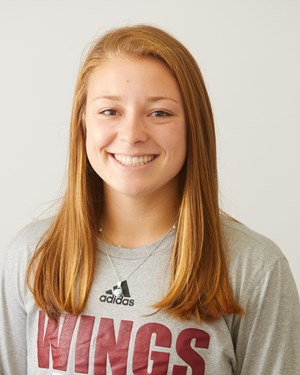 "The goals of Eagle Advocates are to learn and understand the issues that are happening on UWL's campus and use what we learn to help promote the changes that are deemed important," said Quelle.  
 Quelle also said that the group wants to hear from the students of UWL and create changes that are important to them. 
 "Being the voice of the students will help build the inclusiveness and social changes to help our campus and community," said Quelle. 
 Creating groups like the Eagle Advocates are important on college campuses, according to both Quelle and Jenewin.  
 Groups like Eagle Advocates can help create a generation of young adults who are willing to, "have a strong and shared voice to create real change that goes beyond our community," said Jenewin.  
 The group is currently working on education on toxic masculinity, as well as creating ways for the athletics department to become more environmentally friendly. While there are no concrete solutions to these topics, the group will continue to discuss and figure out ways to make the campus a more inclusive and accepting community. 
 Jenewin also said that the group is working towards speaker events on the topics the group has been discussing since the fall semester.  
 While there are currently no events that students can attend, more information about the club and events to come can be found on their Instagram account (@uwl_eagleadvocates). If there are any student-athletes who are interested in joining or learning more about the club can directly contact athletic director Kim Blum.