"Stigma is the Largest Barrier that People Face": UWL athletics hosts mental health presentation to empower student-athletes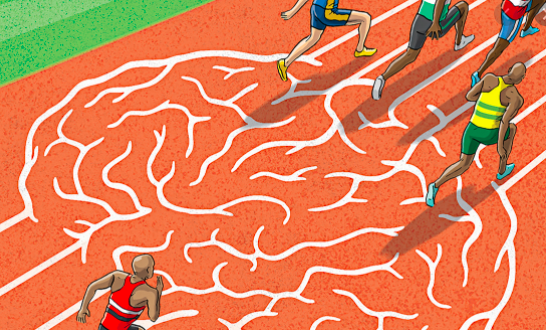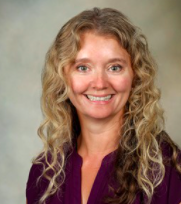 On Feb. 15, University of Wisconsin-La Crose Athletics hosted a presentation via Zoom for its participants led by Dr. Alecia Gende. Dr. Gende works in the Mayo healthcare system, specializing in sports medicine and emergency medicine. She also serves as the Medical Director/Head Team Physician for Saint Mary's University in Winona, Minnesota, as well as a team physician for the United States Ski and Snowboard team. 
The presentation that Dr. Gende hosted was called 'Identify & Empower: Mental Health for Student-Athletes." Dr. Gende said that the primary goal of the presentation was to empower and inform student-athletes with mental health information.  
With the impacts that COVID-19 can have on mental health, Dr. Gende provided context that this topic is one that needs to have light shed on it. "Everyone has been affected by COVID-19," said Dr. Gende. "You are not alone." 
Aside from providing information to student-athletes pertaining to mental health, Dr. Gende said other objectives of the presentation were to discuss signs of depression, anxiety, and suicidal ideation, providing resources for student-athletes on campus and in the community, as well as providing coping mechanisms for student-athletes to use.  
Within the presentation, Dr. Gende opened up the space for discussion within the attendees, with varying questions about depression, anxiety, and suicidal ideation. Dr. Gende also provided statistics for the student-athletes to learn more about mental health in athletes. 
According to Dr. Gende's presentation, there is a difference in depression rates between student-athletes and those who are not student-athletes. In the male-identifying student-athlete population, depression rates are 21%, while their non-student-athlete counterparts have rates of 27%. The female-identifying student-athlete depression rates are at 28%, while the non-athletes population has a rate of 33%.  When discussing anxiety later in the presentation, Dr. Gende revealed statistics for anxiety in student-athletes is also lower than the non-athlete counterparts. Dr. Gende said there could be a multitude of reasons for these lower levels in student-athletes. However, Dr. Gende says that these expectations and pressure can put stress on student-athletes. 
"A lot of expectations, a lot of pressure," said Dr. Gende. "You have to work every day to improve your performance." 
While Dr. Gende's presentation showed the lower levels of depression and anxiety, she also discussed how COVID-19 has played a role in mental health in student-athletes. The Wisconsin Intercollegiate Athletic Conference (WIAC) had canceled the remainder of winter sports in the 2019-20 school year, as well as spring and fall 2020 sports due to COVID-19. While the WIAC is competing in the winter 2021 competition, the National Collegiate Athletic Association (NCAA) released a statement on Feb. 3, canceling winter 2020-21 championships. These cancelations can abruptly end an athlete's career, and Dr. Gende said this could lead to levels of increased anxiety or depression. 
After discussing symptoms, signs, and red flags for suicidal ideation, depression, and anxiety, Dr. Gende discussed coping mechanisms for student-athletes to use. The types of effective coping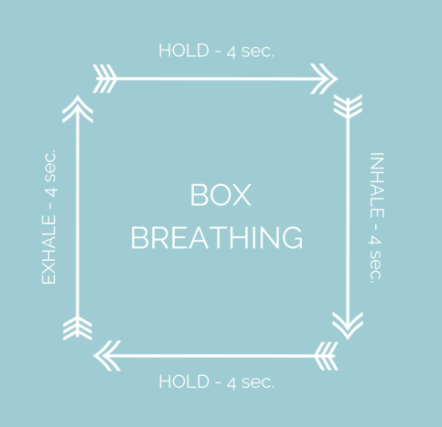 mechanisms that Dr. Gende talked about included gratitude journaling, motivation, and positive self-talk. However, Dr. Gende felt strongly about the benefits of box breathing.
"It's free. No one knows you're doing it, and you can do it anytime," said Dr. Gende.  
Dr. Gende concluded the presentation by providing resources for student-athletes. These can include friends, teammates, coaches, athletic trainers, counselors, and team physicians. More specifically, there are resources within the UWL and the La Crosse community that can provide the resources for those suffering from any mental health struggles. These resources include:
Gende's objectives were to inform student-athletes and open up a space for discussion about mental health. Moreover, Dr. Gende said that no one should feel alone with struggles, and one should not be afraid to reach out for help.  "No conversation is too difficult to have," she said.