First virtual Reflections of Ebony celebration hosts Humanize My Hoodie founders
"The Humanize My Hoodie Movement originated from a demand to end the killing of Black and Indigenous People across the world. As descendants of slaves, we recognize how hoodies have been used to amplify the myth of Black criminality. Our mission is to debunk that stereotype by designing revolutionary social justice campaigns for Black and Indigenous People of Color to be humanized, not criminalized."
On Saturday, Feb. 27, Humanize My Hoodie co-founders Jason Sole and André Wright were the featured guest speakers at the University of Wisconsin-La Crosse's 54th annual Reflections of Ebony event. Celebrations such as games and discussion of black culture happened on Friday, Feb. 26, the first day of the event. Black Student Unity (BSU) organizes Reflections of Ebony each year, however this year was the event's first virtual occurrence.
On Saturday evening, following the playing of the Black National Anthem, "Lift Every Voice and Sing", BSU's alumni coordinator Tatyana Norrington congratulated graduates: Sadie Szabelski, Alex Jeske, Kemmesha Thomas, Jazzma Holland, Tatyana Norrington, DeVonte Kuykendall, Mickey Redington, and Jesimiel Banjiram.
The theme of this year's Reflections of Ebony was perseverance in the face of adversity. BSU Senator Ian Carroll said this statement explaining the theme: "throughout decades of history, black people have continuously persevered no matter what we've been faced with. 2020 was especially tough for our communities and others. We're happy to bring a virtual [Reflections of Ebony] to you as proof of our perseverance and dedication to the students here at UWL."
In alignment with the theme, speakers Sole and Wright shared their past experiences selling drugs and being incarcerated in the 30-minute Humanize My Hoodie documentary during the event.
"I'm formerly incarcerated, survived the war on drugs, been shot. I've been through a lot," said Sole. "To be able to do Humanize My Hoodie with a friend [Wright], that's the meaningful, sacred piece in all of this."
After being released from prison, Sole went to school for a doctor of philosophy and has been a professor for over a decade. He is currently an adjunct professor at Hamline University.
Humanize My Hoodie began when Sole posted on Facebook in 2017 and said he would teach his classes while wearing a hooded sweatshirt to challenge the criminalization of the garment. Fashion designer and activist Wright responded to the post and the pair began collaborating.
The Humanize My Hoodie movement held a fashion show during New York Fashion Week in 2020. Clips from the documentary showed examples of sweatshirts worn by models at the fashion show, including a hoodie that spelled out "Humanize My Hoodie" in firearm bullets.
Wright said watching the documentary "brought back so many emotions. As I was watching the [documentary], the hairs on my arms stood up again, so for me to still get that feeling, I realize how special it is. I rarely get a chance to really dive in and talk about how I felt in that moment."
After the showing of the film, Wright and Sole took questions from the student audience. Topics such as Good Samaritan Laws, Sole's experience as a formerly incarcerated college student, and advice for future activists were discussed.
Along with selling hooded sweatshirts, the Humanize My Hoodie movement hosts online ally trainings to learn how to "reduce threat perception, identify micro-aggressions, debunk myths of Black criminality, understand allyship, and skills to effectively advocate for someone from a marginalized community."
The movement has also recently partnered with Warner Music to donate shop proceeds to NFL player and activist Colin Kaepernick's Know Your Rights campaign. To learn more about Humanize My Hoodie and to purchase the movement's merchandise, go here.
To donate to Black Student Unity, Venmo staff advisor Reg Hawkins (@Reg-Hawkins) and label the donation as "BSU donation". According to Vice President Chioma, funds will go to scholarships as well as programs and extracurricular events that will connect Black students with Black leaders from predominantly white institutions. For any questions about BSU donations, email BSU President Kemmesha Thomas ([email protected]).
About the Contributor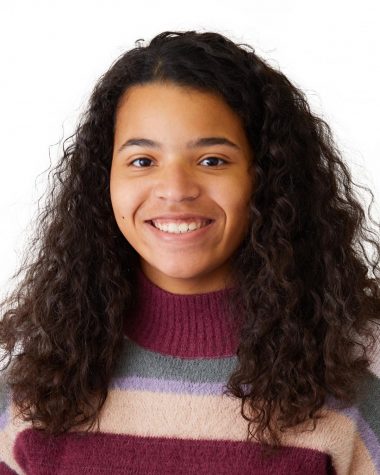 Alexia Walz, Multimedia Editor

Year at UWL: Junior
PGP's: She/Her/Hers
Hometown: La Crosse, WI
Major: Communication Studies with an emphasis in Media Studies
Minor: Creative...