Retention grant provides financial support to minority students
According to the University of Wisconsin System website, The Lawton Undergraduate Minority Retention Grant (LUMRG) Program is a state-funded program that seeks to provide financial assistance to minority undergraduate college students in order to improve their opportunities for retention and graduation and lessen the burden of student debt. 
Full-time students of sophomore or higher standing may receive a maximum grant of up to $4,000 per academic year and may not receive more than $16,000 cumulatively throughout their undergraduate career (or more than eight consecutive semesters in a row). The program was established in 1985, and any students of African American, Latino/a, American Indian, or Southeast Asian American (Vietnamese, Cambodian, Laotian, or Hmong) heritage may apply for consideration. 
Per the UW system policy statement, "Responsibility for promotion of the program and initial contact by interested students should be through the minority coordinator's office." However, it is the duty of the financial aid office to administer the program and disperse funds. The program is designed so that specific UW system schools may partially design their own eligibility criteria to best benefit their students, so different schools have slightly different requirements.   
At the University of Wisconsin-La Crosse, the program is promoted and overseen by the Office of Multicultural Student Services (OMSS). According to the OMSS website, "The Lawton Undergraduate Minority Retention Grant is available to sophomores, juniors, and seniors (30 credits or more), who have a minimum cumulative 2.0 grade point average, are United States citizens, and are Wisconsin residents. Students must complete 24 credits during the academic year to continue to be qualified for the Lawton Undergraduate Minority Retention Grant. "   
In order to receive the grant, UWL students must complete a few requirements each semester. OMSS partners with It Make$ Cents to provide programming, as one of the goals of the grant is to improve financial literacy. Interim Academic Advisor and point of contact on the Lawton Grant, Andrew Roberts, explained the requirements for initial and continued eligibility for the grant.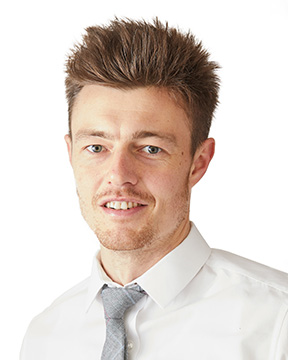 "You do the paperwork once per academic year, then an It Make$ Cents consultation every semester. In your first and last semester, you complete the pre and post-test. Students in their last semester before graduation meet with an OMSS staff member to go over things as they transition out [of UWL] and into the next chapter, whether that's grad school, loans, or other things like that," said Roberts. Students are also required to attend at least one OMSS workshop per semester, which focuses on developing professional and financial skills.  
According to Roberts, around 150 students currently receive the grant per semester. "It varies but there are around 150 students awarded each semester. That can change over the year depending on students' financial aid packages or if they're meeting requirements, which is why we sometimes mid-semester have students being awarded the grant." UWL's priority application date for the grant was March 15.  
Students must complete the FAFSA to be eligible for and receive the grant, after which the grant may appear in their financial aid package on WINGS. After a student accepts the award, the financial aid office then reaches out to OMSS, who then communicates with and oversees awarded students.  
Roberts said that the grant's funding is typically exhausted, but in the case of excess funds, it is dispersed to students next in line who were not previously eligible, for multiple reasons. "If there are additional funds then that's largely need-based and dispersed depending on eligibility, financial aid, and estimated family contribution on the FAFSA."  
When asked what UWL hopes to accomplish by awarding the grant, besides minority student retention, Roberts said, "We hope to connect students with other parts of campus, [foster] professional development, and work on skills for post-UWL life." 
Roberts said that he would encourage students to utilize campus resources and emphasized the importance of financial literacy. "Students can always reach out to myself and or the [OMSS] office if they have any questions. I always tell students that every student should have a money person—however you want to define that— someone that keeps an eye out for your financial aid opportunities, and someone who can advocate for you as well."