Dr. Loucresie Rupert discusses her work as an entrepreneur, blogger, and advocate in the La Crosse community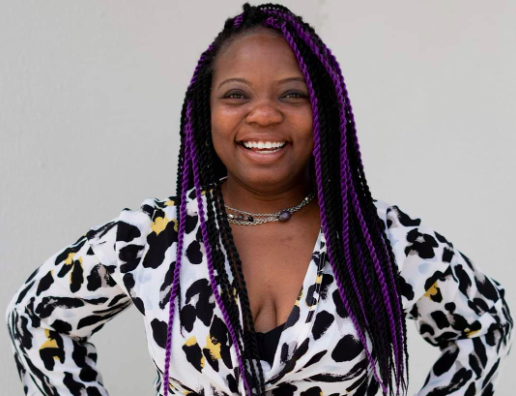 "We want to appreciate people's difference and use it," said child, adolescent, and adult psychiatrist Dr. Loucresie Rupert. Dr. Rupert practices at Gundersen Health System in La Crosse and was raised in Mississippi. She earned her bachelor of arts degree in Foreign Language from the University of South Alabama (USA.) 
While at USA in Mobile, Dr. Rupert went on to earn her doctor of medicine degree and completed her adult psychiatry residency. She then completed a child and adolescent psychiatry fellowship at the University of Alabama at Birmingham.  
"I just always wanted to be a doctor," said Dr. Rupert. "Around the age of four or five, I said I wanted to be a doctor like a lot of little kids do and my mom started taking me to the library, and we looked up what [doctors] did."  
Dr. Rupert said that her mother was very influential in her career and always supported her goals. "My mom was a unit secretary at a hospital, so I talked to different doctors that she worked with and anything that they'd let you do as a kid, she pushed me to do."  
 Dr. Rupert is the co-founder of the activism group Physician Women SOAR [Support, Organize, Advocate, Reclaim]. According to her, the organization is a progressive social activism group both for physicians and non-physician women. Founded in 2017 by Dr. Rupert and Dr. Kadijah Ray, the group supports and fundraises for diverse political and social causes.
"Physician Women SOAR has a private Facebook group that is only accessible to physician women. In that group, we do a lot of fundraising for progressive politicians; we do fundraisers for other organizations who are on the ground doing work," said Dr. Rupert. "Over the past three years, we've raised 250 to 300 thousand dollars."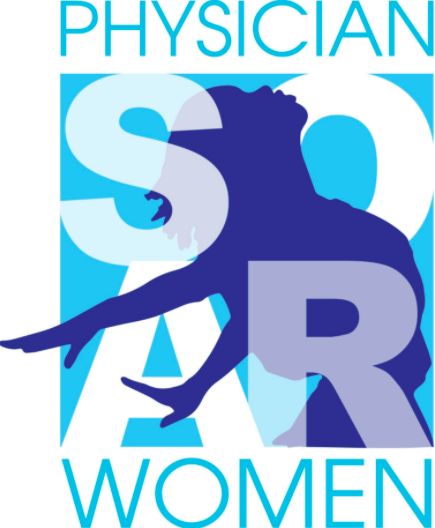 "There's the fundraising arm, but then there's the other arm of it which is just education," said Dr. Rupert. Among various topics and social issues, Physician Women SOAR's public Facebook page has posted articles about environmental justice as racial justice, problems with comparing the Capital Riot to the Black Lives Matter Protests, and an official response to Indiana University Health's statement regarding the treatment of the late Dr. Susan Moore.  
"If you're not a physician, but you want to follow what we're doing, we have our Facebook public page, Instagram, and Twitter pages." Dr. Rupert and Dr. Ray also recently held a public discussion about COVID-19, the vaccine, and racism in medicine.  
Along with Physician Women SOAR, Dr. Rupert is also the author of the blog Under One Umbrella. In her blog, Dr. Rupert explores the topics of intersectionality, neurodiversity, mental health, and adoption through her personal experiences and worldview.  
"My blog [is] pretty much me. It's my life. I'm someone that has ADHD, so I'm neurodiverse, and I'm autistic [so] I talk a lot about that," said Dr. Rupert. "I am an adoptive mom, and I try to talk about adoption from the adoptee point of view. I talk about racism and sexism and being a black woman. I am LGBTQ," said Dr. Rupert. "My life is full of all of the things that you can be."  
Dr. Rupert also owns and runs Insightful Consultant LLC. Insightful Consultant is a company that is focused on empowering people with mental health diagnoses and neurodiversity. "One of the things I've always wanted to do was to go into different organizations like hospitals, churches, really any kind of organization, and help with intersectionality." 
"Intersectionality was originally coined to specifically talk about black women's issues in different spaces," said Dr. Rupert. "Now it's used to talk about just any and all minority or underrepresented issues. I use intersectionality to mean race, religion, sexual orientation, just any sort of underrepresentation."  
Dr. Rupert said that understanding intersectionality is important in the medical field. "[Intersectionality] is important in medicine in general, but specifically psychiatry, because psychiatry looks so much at the whole person."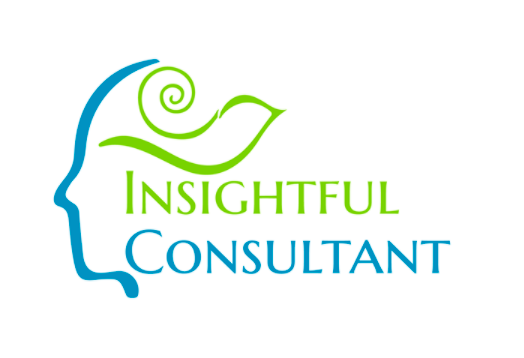 For young women considering entering the medical field, Dr. Rupert's advice is to find a medical school that is a good fit for you. "You want to really look at their diversity. You don't want to be the only woman there. You don't want to be the black person," said Dr. Rupert.  
Dr. Rupert's other advice for students: seek out a good mentor. "Find somebody that you can really talk to." Dr. Rupert said, "I just got lucky that in medical school, in residency, in fellowship, there was always at least one person I could go to when I was going through things that I felt was discrimination."  
"It's really good to have people that have your back," said Dr. Rupert. "You're going to run into issues just like you do everywhere else in life, and you just want to have that support to get through it."   
To learn more about Dr. Rupert and her life check out her blog Under One Umbrella. To contact Physician Women SOAR, email [email protected]. To get in touch with the Insightful Consultant email; [email protected], or visit their Facebook pages.