Love/Sick, a play about love and loss, comes to UWL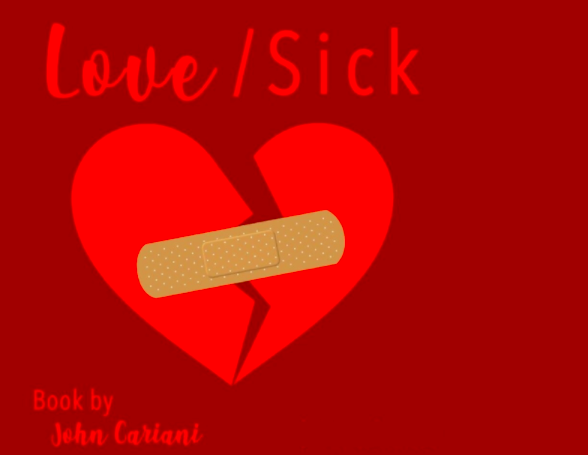 Sam White, Arts and Entertainment Reporter
November 2, 2021
The University of Wisconsin-La Crosse Theater Department is currently rehearsing their second production for the fall semester. The show, titled Love/Sick, tells the stories of nine different couples, who are all experiencing love and heartbreak. Each couple's story is told in a single scene, and the final scene of the show ties all nine couples together. 
The show is directed by Professor Mary Leonard, who proposed the show during the annual season selection meeting where the department brainstorms shows for the upcoming year. Leonard said she wanted to do Love/Sick after working on another show, Almost Maine, by the same playwright, John Cariani.
Each actor in the show plays 2-3 characters, and each character is only shown in one scene. Senior Lauren Dochnahl plays three different characters, each with their own challenges in love. Her first character is a woman who has "obsessive impulsive disorder" a disorder which makes her act without thinking. She meets a man at a supermarket who happens to have the same disorder and the two impulsively start making out. 
"At the end of the scene, you want so badly for it to work out between them, because you know they both have this disorder and they've made this connection, but your heart kind of breaks and they're not together and you want it so badly to happen and that's kind of the whole theme of the show," said Dochnahl.
The supermarket where the first couple met becomes the thread weaving the rest of the scenes together. While the first and last scene take place at the store itself, the rest of the scenes mention the store in some way, tying everything together. The final scene connects all the themes from the different scenes when a divorced couple runs into each other at the store. 
"There's certainly a lot of humor in it, but there's some very poignant moments as well, and I think that's the beauty of why it's called Love/Sick. Love is never 100% a happy ending, love is never perfect, and we all come together for different reasons," said Leonard. 
Leonard explained that doing a show after two years without a live audience has its challenges. During rehearsals the cast wears masks so facial expressions can be difficult to read. The cast will be tested for Covid-19 before the performances and the audience members will be required to wear masks. 
"We're glad to be back, we're glad to see humans and have human interaction, but it's just not the normal that we're used to, it's very different, and I think that's been kind of hanging over us," said Leonard.
Similarly, Dochnahl said, "I feel very out of practice, but I just have to remember that everybody else is in the same boat, and I think people are just going to be really happy to be seeing live theater again."
Despite the challenges of being on stage and in person again, Dochnahl said she is excited to have a live audience and encouraged people to attend. "After the past year and a half, we have all gone through this collective trauma and pain together, and I think seeing this play and feeling that pain together, but also laughing about it is super healing."
The show runs November 5-6, 2021 at 7:30 p.m and November 6-7, 2021 at 2 p.m. The 2 p.m. and 7:30 p.m. shows will be held in Frederick Theatre in Morris Hall.
Online tickets are not available due to technical difficulties, but can be purchased at the box office in the Center for the Arts or by calling 608-785-6696.