Photo Series: Local Consignment Shops offer affordable and fashionable second-hand apparel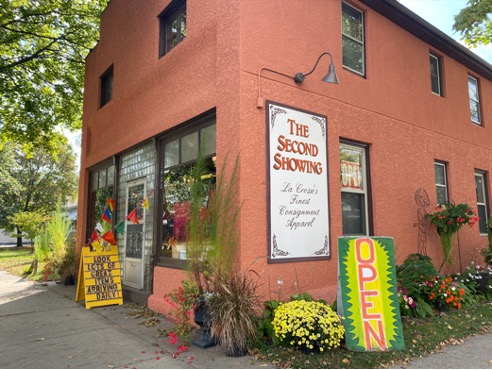 Second-hand shopping is becoming a broadly-preferred alternative to purchasing new clothes, and it's no surprise why. "Thrifting" as it's referred to, is often far more affordable than shopping for first-hand items and may offer more variety and uniqueness for the fashionable consumer. Most thrift shops are donation-based, such as Goodwill or The Salvation Army.
Consignment shops, meanwhile, sell items that were sold to them by the original buyer, or items that the shop has agreed to sell for the original owner in exchange for a percentage of the profits. This means that the original owner and the small business both profit from a single purchase. While consignment shops might be a little bit more expensive, they typically have a more curated inventory as well. For the second-hand shopper who's interested in finding the right price, the right style, and putting their money back into the community, consignment shops might be just the right choice.
Oolala! Consign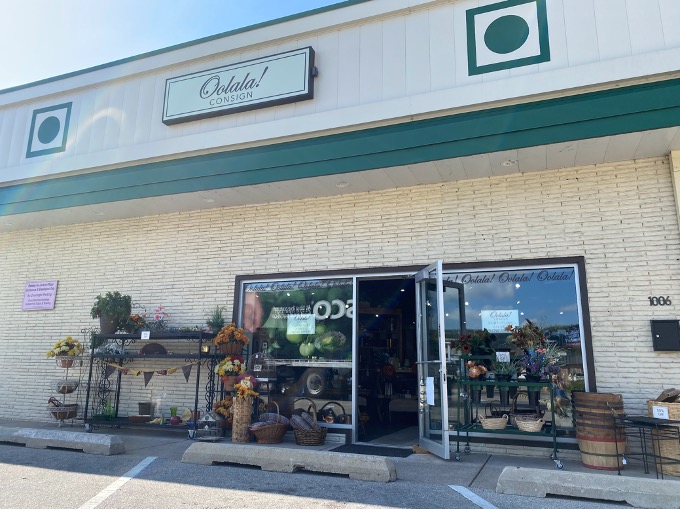 Location: 1006 19th Street South, La Crosse, WI 54601 (Jackson Plaza)
Hours:
Sunday-Monday: Closed
Tuesday-Friday: 10:00am – 5:00pm
Saturday 9:00am – 3:00pm
Offerings: Men and women's clothing, accessories, and shoes; home decor, furniture, artwork, music, and plants.
Consignment Process: Appointments are required to consign, and items are expected to be in excellent condition. For detailed info, visit the website.
Oolala! Consign opened in late spring of 2021 and is all about community. Oolala! provides an array of high-quality pre-loved items, and owner and founder, Kay Mazza, is passionate about helping customers find the perfect fit for their unique style.
Mazza says being in Jackson Plaza draws a unique crowd to Oolala! "It's been great to be here because we're around educators, students, and residents. It's just a wonderful, different location instead of being downtown or in a mall." Mazza said Oolala! keeps it fresh. "There's always something that's on promotion of some sort, in order to turn over seasonal things. Whatever we can do to make it a unique experience, for the consigner and for the customer, we try to do that."
Mazza is committed to helping students wherever she can. "I'd like to be able to help them [students] if I can give a discount or something I'll always try to do that."
Nikinana Resale Store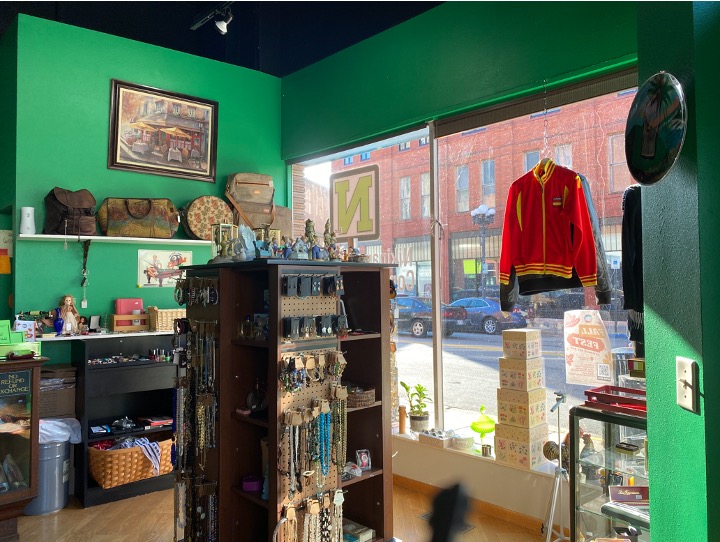 Location: 500 Main Street, La Crosse, WI 54601
Hours:
Sunday: Closed
Monday-Saturday: 10:00am – 6:00pm
Offerings: Men and women's clothing and shoes, accessories, jewelry, and home furnishings.
Consignment Process: Items can be consigned during normal business hours and are shown for thirty days. The consigner is reimbursed if the item(s) sold and returned the item if not. For high-quality items, Nikinana may purchase the item(s) upfront.
Nikinana Resale Store is a 501(C)(3) non-profit intended to, according to the Facebook page, "help pay immigration attorneys' fees on behalf of migrants and immigrants in our communities; [in order] to help them legally settle and work in the United States and build a different, better life."
Owner and founder Dim. Sunni AaronsWuche says that he's had positive experiences since his grand opening in April of this year. "It's been beautiful. It's more or less like a tourist place; we have a bunch of people coming in from in and outside the state. I've seen people here from across the country."
Nikinana does not offer student discounts, however, AaronsWuche is committed to keeping prices low in accordance with the short consignment period.
The Second Showing
Location: 1400 West Ave S, La Crosse, WI 54601
Hours:
Sunday-Tuesday: Closed
Wednesday-Friday: 10:30am – 5:00pm
Saturday: 10:30am – 3:00pm
Offerings: Women's clothing, accessories, shoes, handbags, and jewelry.
Consignment Process:
Ahna Clason has owned and operated The Second Showing boutique for nearly 40 decades, showing "trendy, up-to-date, things that it's hard to find elsewhere." These include a mixture of casual and more business-oriented women's fashion.
Clason is particularly proud of décor in the two-story, coral-painted boutique, and holds a degree in fashion merchandising.
"I hopefully benefit everyone with the consignment process," said Clason. "I try to keep our prices as low as possible, with t-shirts starting at $1.99"
"We run specials periodically, and I also have a [phone number] rewards program where customers can learn about sales," Clason said that sales typically happen around Thanksgiving and Christmas, and January and July are clearance months.