Explained: Pandemic vs endemic and the most recent CDC guidelines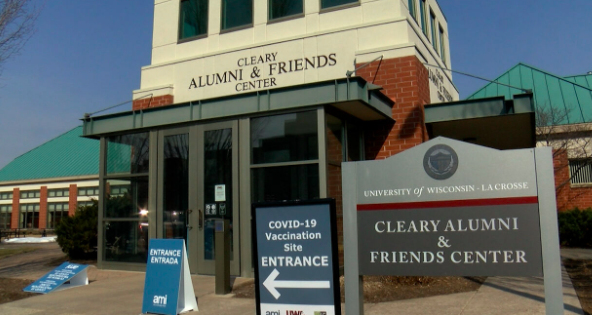 Julia Wille, Student Government Reporter
February 7, 2022
As the second semester at the University of Wisconsin-La Crosse begins, questions regarding COVID-19 regulations continue to arise. UWL continues to follow CDC guidelines and regulations this semester.   
Over the past year, UWL has worked to keep students and faculty protected from the COVID-19 virus by implementing mask mandates, vaccine incentives, social distancing guidelines, and quarantine requirements.  
COVID-19 is an infectious disease caused by the SARS-CoV-2 virus. This virus is what has caused the global pandemic that started in 2020 that has continued to exist. And as of this year, it has crossed the threshold from being classified as a pandemic, to being classified as an endemic.
According to the Center for Disease Control (CDC), an endemic is a constant presence or usual prevalence of a disease or infectious agent in a population. While COVID-19 is still a pandemic, scientists have accepted the possibility of its transition into an endemic. The distinction between the CDC's current and past perception of the COVID-19 virus and its classification as an endemic is its irrevocability from society. Similar to Malaria in some parts of Africa, and HIV in the US, the COVID-19 virus would join a list of diseases that will continue to maintain a presence in the lives of American people with no hope of eradication.
Throughout the past two years of this pandemic, there has been a vast amount of information that has been released and adjusted as more research has been discovered. There have also been different variants of COVID-19 that have been proven to have different levels of contagion and symptoms.   
Currently, the US is experiencing the Omicron variant, which according to the CDC, "…will likely spread more easily than the original SARS-CoV-2 virus." This variant is part of what caused a spike in cases in the US over December and January. The CDC said that vaccines are expected to protect people from getting more severely ill or hospitalized. In the case of the other COVID-19 variant, the Delta variant, the vaccines have helped individuals avoid severe illness and prevent hospital stays. Because of this, the CDC is continuing to place major importance on people continuing to get vaccinated and boosted.  
As a result of the differences in the contagion levels of the omicron variant, and the continuous research being put into the disease, the CDC has also changed its isolation and quarantine guidelines. There are now essentially three categories for vaccination levels that determine an individual's quarantine guidelines.  
The first category is those who are completely unvaccinated. Meaning they have never received any dose of the COVID-19 vaccine.
The second category is those who are considered partially vaccinated. To be qualified for this category an individual would have received the full dose of Pfizer BioNTech or Moderna vaccines longer than six months ago or the Johnson & Johnson dose longer than two months ago.
The third category is those who qualify as fully vaccinated. Individuals in this group have received the full Pfizer BioNTech or Moderna dose within the past six months or the Johnson & Johnson dose within the past two months, or have received the booster in addition to their original vaccine.  
UWL is making quarantine exposure guidelines based on these three categories in accordance with CDC recommendations. All of the following are based on the assumption that an individual is not experiencing symptoms after being exposed: 
If a 'fully vaccinated' individual is exposed to an individual who tested positive for COVID-19, they do not need to quarantine, but they need to wear a mask around others for 10 days and after five days they should take a COVID-19 test. If an individual who is either 'unvaccinated' or 'partially vaccinated' is exposed, they need to quarantine for five days and then take a rapid test and then continue to wear a mask around other individuals for five days.   
If an individual were to test positive for COVID-19, the guidelines for isolation are the same, regardless of vaccination status. The new guidelines state that the infected individual must quarantine for at least five days if they are not experiencing symptoms then they can be done with isolation, but must wear a mask around others for five more days. If they are continuing to experience symptoms, they must finish the original 10-day isolation period.  
 UWL is continuing to follow these guidelines and recommend these isolation tactics to students when they are exposed to COVID-19, both on and off-campus.  
UWL is also continuing to provide free COVID-19 rapid and PCR testing on campus that is available to all students, staff, and faculty. Along with the testing site, UWL is also providing vaccine and booster shots to students on clinic days. 
As far as vaccination guidelines and recommendations go, the CDC is recommending that all individuals get fully vaccinated and receive their booster shots when needed.  The CDC also recommends receiving mRNA vaccines (Pfizer BioNTech or Moderna) rather than the Johnson & Johnson vaccine.
The booster shots for Pfizer and Moderna are recommended to be received five to six months after the second dose of the original vaccine was received. If an individual received the Johnson & Johnson vaccine first, they are recommended to receive the booster shot two months after the original dose. Everyone that is five years old and older is now eligible for the vaccine, and everyone 18 and older is eligible for the booster.  
COVID-19 vaccines and boosters are free to everyone, and appointments can be made at numerous locations in the country and La Crosse County. For more information visit https://www.vaccines.gov/ to find places near you to get vaccines.
For more information regarding CDC guidelines and recommendations, visit,
https://www.cdc.gov/coronavirus/2019-ncov/variants/omicron-variant.html?s_cid=11734:omicron%20variant:sem.ga:p:RG:GM:gen:PTN:FY22 
https://www.cdc.gov/csels/dsepd/ss1978/lesson1/section11.html 
https://www.cdc.gov/coronavirus/2019-ncov/vaccines/your-vaccination.html 
https://www.dhs.wisconsin.gov/news/releases/122821.htm