Conversion therapy, and its presence in Wisconsin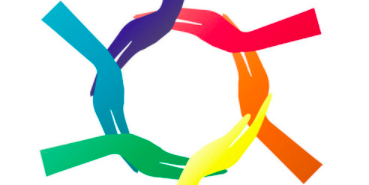 Laws throughout the country bind us to the constitution and are intended to create a safety net for all people, but there are times when it becomes necessary to evaluate the efficacy of some of these statutes in protecting its citizens.
In the United States, some laws are regulated by the federal government, and some are controlled by the State. Conversion therapy is one subject law that falls under the latter category. This means that there are no federal regulations regarding conversion therapy, and it is up to each state individually to control the policies around its existence.  
Conversion therapy, according to the Gay and Lesbian Alliance Against Defamation (GLAAD), is an attempt to alter a person's sexual identity, sexual preference, or sexual expression. According to GLAAD, those in support of conversion therapy "claim they are helping clients explore their "sexual fluidity," or they emphasize that their clients struggle with "unwanted same-sex attractions" or "gender confusion."  
According to statistics from across the country, in 2018 The William Institute found that "698,000 LGBT adults (ages 18-59) in the U.S. have received conversion therapy, including about 350,000 LGBT adults who were subjected to the practice as adolescents. Though conversion therapy alters the lives of many, national laws banning conversion therapy have yet to make it past Capitol Hill.  
In Wisconsin, conversion therapy is not banned. Similarily to our nation, laws regarding conversion therapy are dependent upon the individual decisions of cities across the state. As of June 2021, Governor Tony Evers, "signed an order banning the use of state and federal funds to subject minors to the practice, and he pledged to veto anti-trans sports legislation if it reaches him." In 2021, Governor Evers signed Executive orders #120, #121, and #122 in support of LGBTQ+ around the state. These executive orders discussed the flying of the pride flag during pride month, using gender-neutral language at the state level, as well as condemning the use of state funds to services that are harmful to minors.  
Executive order #122 discussed how Wisconsin is "committed to the principles of self-determination and celebrating the diversity and resilience of its people, including LGBTQ young people." The executive order goes on to discuss the known statistics regarding conversion therapy and LGBTQ youth. The order discussed the Trevor project's findings regarding conversion therapy. According to the executive order and the Trevor Project, "Two in three LGBTQ youth have reported that someone has tried to convince them to change their sexual orientation or gender identity."  
The Wisconsin Assembly also introduced Bill 312 in May of 2021; the bill prohibits certain mental health providers from engaging in conversion therapy with a minor. Though the bill remains in committee, there is still a chance it could make it to Washington.  
Governor Evers further established his support for LGBTQ+ youth in Wisconsin in his executive order, and said, "My administration is committed to ensuring the health, safety and well-being of all young people, including LGBTQ young people, and taking action to stop the harmful practice of conversion therapy on minors in Wisconsin."  
In the city of La Crosse, Conversion therapy is not banned. Recently UWL Student Association student senators Ryan Sperling, Lindsey Stryzewski, and Cait McReavy introduced a resolution that called for a ban on conversion therapy. The resolution condemns the use of conversion therapy and called on the city of La Crosse to enact legislation banning conversion therapy for minors.  
McReavy also discussed the resolution and said, "The resolution urges La Crosse's Common Council to pass an ordinance banning conversion therapy for minors. It was passed unanimously by our student body, and the 7 Rivers LGBTQ+ Center in La Crosse issued a statement in support of it."
With the support of the entire Student Association, "My co-authors and I have reached out to members of the City Council with the resolution and I'm excited to say that a city ordinance is currently being drafted," said McReavy. "Advocates should keep an eye out for future public forums on the ordinances, where people will get a chance to share their opposition to conversion therapy." 
In regard to what individuals can do to oppose conversion therapy, McReavy said, "The first thing everyone can do is stay educated." She elaborated and said, "Be aware of local, state, and national laws impacting conversion therapy. Vote for legislators who will fight for LGBT+ rights and lobby your current legislators to establish anti-conversion therapy policies if they don't exist in your area."  
McReavy further discussed her thoughts and said, "The welfare of our community's youth is in the interest of all La Crosse's citizens, including students. An ordinance banning conversion therapy for minors not only protects LGBT+ youth but also makes our community a more inclusive, welcoming place." She elaborated and said, "As an education major, I've had the honor of working with LGBT+ youth both in and out of the classroom. I've seen how much they thrive in affirming, supportive environments. I hope this resolution will help protect their ability to live authentically."