Explained: Biden-Harris administration's student debt relief plan
Student loan debt is one of the many stressors college brings, and it's something that impacts many people. With rapidly rising tuition costs, cumulative federal student loan debt is skyrocketing. Around 43 million borrowers owe a combined balance of 1.6 trillion, an almost 10% increase from 2012.
Student loan payments have been paused since March 2020 to help borrowers stay afloat through the economic hardship stemming from the COVID-19 pandemic. Payments were set to resume in September of 2020, but former President Donald Trump extended the freeze three times, and now Biden has four additional times.
A return to repayment is on the horizon. The last pause on student loan payments ends on Dec. 31, 2022, and payments will then resume again in January of 2023.
To buffer the financial blow as people start re-paying loans the Biden Administration is following through on its campaign promise and has developed a student loan forgiveness plan. Announced on Aug. 24, 2022, the plan is predicted to erase the entirety of student loan debt for 20 million borrowers.
The highlights of Biden's student loan forgiveness plan are as follows: Borrowers are eligible for up to $10,000 in debt cancellation if their annual income does not exceed $125,000, or $250,000 for married couples. Pell grant recipients with outstanding loans can qualify for up to $20,000 under the same conditions. And most borrowers, even if they qualify, must fill out an application to prove it. The plan also includes a cut to monthly payment rates, which affects both current and future borrowers.
The U.S. Department of Education said the application will be available coming up in early October. The process is said to be simple for those whose income data and other relevant data are not in the U.S. Department of Education's possession already. To be notified when the application opens, potential recipients must sign up for emails on the U.S. Department of Education subscription page. The Biden administration recommends that applications are completed before Nov. 15 in order to have forgiveness granted before payments resume in January.
Katie Paul, director of the Tech Transparency Project (TTP), a nonprofit organization that monitors tech companies, told NPR, "It's a ripe environment for scammers to really prey on that kind of desperation," The application is meant to be a straightforward process, without the need for money upfront or third party authorization.
Students at the University of Wisconsin-La Crosse are not immune to the student debt crisis. The average student debt among borrowers who completed their undergraduate degree at UWL is $22,297, not far from the national average of typical undergraduate students, which is $25,000. For many UWL students, the plan will erase nearly half of their student debt.
What does this mean for current and future borrowers? A part of Biden's student loan forgiveness plan is a renovation of the income-driven repayment (IDR) plan. The new IDR, proposed by the Department of Education, will lower the average annual student loan payment by $1,000 for both current and future borrowers. Now monthly payments on the undergraduate debt will be capped at 5% of discretionary income, down from the usual 10% to 15% in existing plans. Borrowers who make their qualified monthly payment no longer accumulate interest on that loan. Eliminating unpaid interest means, "no borrower's loan balance will grow as long as they make their monthly payments—even when that monthly payment is $0 because their income is low."
Biden's student loan forgiveness plan provides up to $10,000 in relief and an additional $10,000 to Pell grant recipients. The Pell Grant program is the largest federal grant system available to UW undergraduates that provides financial aid to those of expectational need. Just about one of three UW undergraduates received a Pell grant award in 2017-18, with the average award being $3,950.
Dr. Keyimani Alford, who serves on Governor Tony Evers' task force on student debt, said, "The plan does provide some steps in the right direction specifically to reduce the wealth gap that is between minorities and their counterparts…also being able to position folks as they enter back into the workforce or attempt to make a living wage for themselves and their families."
For UWL-specific information on loans, click here. For more information or questions, contact the UWL Financial Aid Office at [email protected].
Leave a Comment
About the Contributor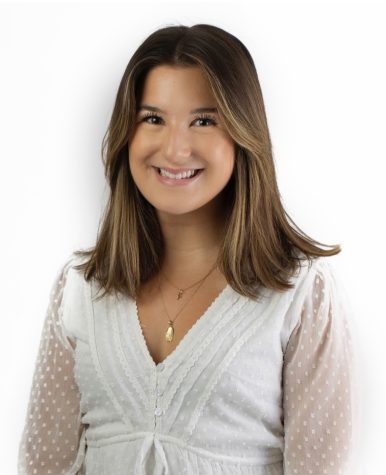 Isabel Piarulli, Executive Editor
Year at UWL: Junior

PGPs: She/Her/Hers

Hometown: Menasha, WI

Major: Psychology and Political Science

Minor: Communication Studies

Other...