Photo Series: UWL's new E-Zone
Along with some repairs being done to La Crosse street in front of the Student Union, on the eastern side of campus, a 140,000-square-foot fieldhouse is under construction. Set to open around the beginning of the second semester, this new facility will give more space to athletics and exercise and sports science (ESS) students outside of Mitchell Hall.
In addition to the fieldhouse, there are some other new spaces around campus that are available for students right now. Inside the Recreational Eagle Center (REC), two empty spaces were adapted for Outdoor Connection and the E-Zone.
"[Outdoor Connection] is a service that helps people go on adventures big and small," said Nathan Barnhart. Barnhart, the associate director for programs for REC sports, is heavily associated with the Outdoor Connection. Barnhart continued, "Outdoor Connection is something to ease the barrier for people to get into outdoor activities without having to worry about the price of getting involved."
The Outdoor Connection is not something that is new to campus, however, and has moved around quite a bit before finding its new home in the REC. "Where the E-Zone is today is what used to be the Fitness Center," said Barnhart. Eventually, after all of the Fitness Center equipment was moved to a larger space in the REC, that space became open.
Barnhart continued, "Initially, the Outdoor Connection was going to move into that space because of the windows and the increased exposure on the inside because we had, up to that point, always been behind a little wall." Since there was a demand for an E-Sports venue, the E-Zone took the place that was intended for Outdoor Connection, and a location was found for Outdoor Connection nearby.
This new space, as Barnhart described, "has increased the visibility of the space so people can now see from the lobby instead of having people questioning what is behind that door."
"The E-Zone is an area on campus for anyone that wants to play games, no matter the skill level," said Tyler Lappe, an E-Sports representative at the E-Zone. "My main job is checking people in, giving them time on the computers, and troubleshooting any problems they may have," Lappe said.
To use the E-Zone, students can check in at the front desk and will be given an option of what types of games they want to play. Students can come in and sit at a computer and rent out some equipment to play on a console, which includes Xbox One, PS4, and next-generation consoles. Or, as Lappe said, "We even have a streaming room available for those who want to stream."
Aside from the new space that the E-Zone inhabits, there are also a lot of new features this semester. "One new thing that we added was a new software over the computers that allows for better access when it comes to playing games," said Lappe. Along with this, Lappe continued, "This semester, we have intramurals for Madden, Rocket League, and Valorant along with other games."
With both of these new spaces open in the REC, there are more options and places for students to spend their free time.
The Outdoor Connection is open every day of the week with differing hours. Along with having equipment to rent, the Outdoor Connection takes trips every weekend. These trips range from sunset kayaking to overnight camping and are open to all students. Additionally, there are longer winter break trips. Visit the Outdoor Connection page under REC Sports to learn more.
The E-Zone is also open every day of the week with varying hours based on the day. Along with intramural E-Sports, there are plans for certain games to have tournament-style competitions in the E-Zone. To know about what equipment is available or what is going on in the E-Zone, visit the E-Zone page under REC Sports to learn more.
Leave a Comment
About the Contributor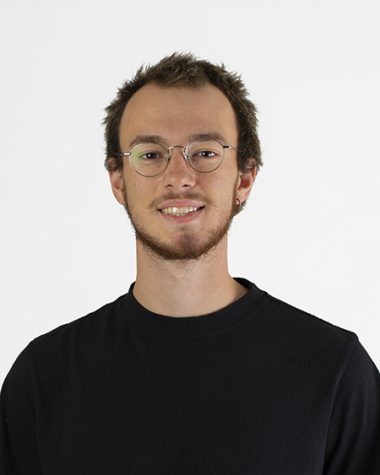 Henry Anderson, Photojournalist
Year at UWL: Senior

PGPs: He/Him/His

Hometown: West Bend, WI

Major: Archaeology (Cultural Anthropology Emphasis)

Minor: Art History

Other...