Letter to the Editor: ESL students and their research at UWL
At the University of Wisconsin-La Crosse, one English as a Second Language (ESL) class, reading the region (ESL 111), according to Lecturer Jennifer Pierce, spent the fall semester working on "something of importance to them to investigate either in La Crosse as a whole or at UWL."
"I wanted them to explore something that they could research and put into their own words as either a UWL student, an international student, or speaking from their own cultural and language backgrounds," said Pierce.
The students were only in La Crosse for one semester, and they had discussions about the similarities and differences between their homes and Wisconsin and put that information into short articles.
Below are eight short pieces on various topics that interested international students during their time at UWL:
Food Waste at UWL by Risako Ishimoto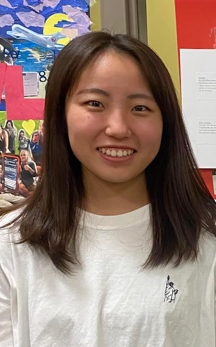 Do you have leftovers when you eat at UWL? The purpose of this article is to learn more about food waste here at UWL from the perspective of an international student. Food waste is a major problem in the world, therefore I decided to research food waste at UWL. I interviewed two professionals to answer my questions: Associate Director of University Centers Mary Beth Vahala and Marketing Manager of Dining Services Christy Ihrke.
The amount of food thrown away in the Whitney Dining room is approximately 100 lbs per day. This is the food that students take to eat but do not eat all of it, instead throwing it in the garbage. Leftover food from students is the most thrown-away food. We often take too much food, but we should only take as much as we can eat.
Second, I researched what UWL is doing to reduce food waste. I learned from the interview that they educate students about waste. In addition, I found these articles from the UWL homepage about vermicomposting. This program began in collaboration with Hillview Urban Agriculture Center (HUAC) as an innovative means of reducing the amount of food waste produced on campus. Examples of foods that have been composted would include vegetables, non-citrus fruits, eggshells, and coffee rinds.
After researching food waste here at UWL, I think more students should be aware of this and work to reduce our waste.
Sports and Exercise by Takehiro Kanda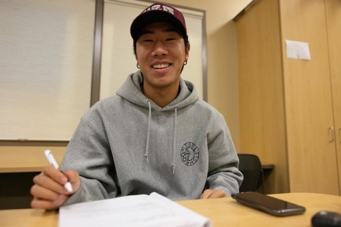 I think the sports clubs, gyms, and outdoor events are valuable opportunities for students at the university. I wanted to know about facilities, events, and student resources at UWL, so I researched and interviewed Professor Susan Bramwell, who is teaching exercise and sport science. The purpose of this article is to learn more about sports and exercise here at UWL from the perspective of an international student.
The Recreational Eagle Center (REC) is the main place to exercise, work out, and play sports at UWL. The REC is provided to UWL students and designed to help meet the recreational, social, and wellness needs of the campus community. The REC includes many facilities that are very fulfilling, such as a fitness center, multi-purpose courts, a climbing wall, racquetball courts, EZONE, and outdoor connections. Professor Bramwell said that a lot of students go to the REC, and the busiest days are Monday and Tuesday. So, if you want to work out or exercise alone and calmly, you should avoid these days, and if you want to do it while building up with other students, you should go on the busier days! Professor Bramwell said you should go there and exercise three to five days a week to stay healthy.
I don't see many students going to the gym to work out and exercise at the university where I study in Japan, so I think that UWL students have a high awareness of exercise and health.
Sexism at UWL by Hitomi Kozen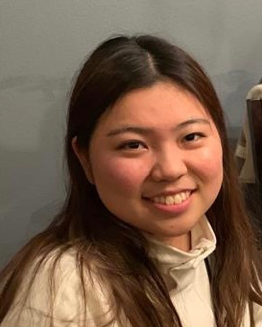 The purpose of this article is to learn more about sexism here at UWL from the perspective of an international student.
I interviewed a professor of communication studies, Dr. Beth Boser. First, I asked if she believed that sexism is a problem here at UWL. Dr. Boser answered that sexism is a problem everywhere, that sometimes it's more obvious, sometimes it's more hidden but because it is a part of the U.S. historically and even now, where men hold most of the power, sexism exists in all aspects of our lives. Structurally, sexism exists within our system. I then asked Dr. Boser what she believed was preventing sexism from getting better, and she said that while we don't have a direct answer, a big challenge is that so much of our culture still supports sexism. Women are still underrepresented in many places, and because our cultural institutions still hold sexism, it can be difficult to make positive changes, but that we can do better.
There is still a lot of sexism in the world, and the system and society need to change in order to make improvements. The same structures exist in both America and Japan, my home country, so I hope that in the end, more people take sexism seriously to improve our conditions.
Underage Drinking and Alcohol Abuse in La Crosse by Aiko Kuno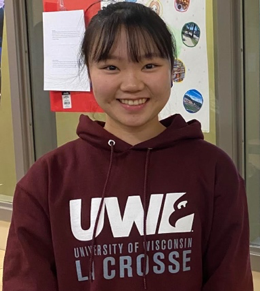 Did you know that binge drinking has been on the rise in recent years? It is very important to our lives as students, so I interviewed Student Wellness Coordinator Issy Beach located in the Office of Student Life. Growing up with alcohol is normal for many in Wisconsin. Some begin drinking from a young age, and parents can consent to their children having a drink in a restaurant. There are many bars in La Crosse, which can increase the likelihood of consuming alcohol. Oktoberfest is very rooted in the tradition associated with alcohol use and underage drinking.
Next, I looked into how we can prevent alcohol abuse and underage drinking. Students over 21 are allowed to bring alcohol back to their dorms. I was surprised when I heard that. Any situation where there is more access to alcohol could open a door for underage drinking behavior. It is difficult to completely end underage drinking and alcohol abuse, so it is important to educate students on safer drinking strategies. Some strategies include limiting the amount of alcohol you drink, keeping track of your drinks, spacing them out over time, and drinking water.
Although underage drinking and alcohol abuse are on the rise in Wisconsin, we can do better for ourselves. Students should try to keep alcohol out of the dormitory as much as possible and avoid going to bars. It's difficult to stop underage drinking and alcohol abuse, so I recommend drinking safely and responsibly. Keeping this in mind, we can make Wisconsin an even better state.
Tuition by Mei Nohara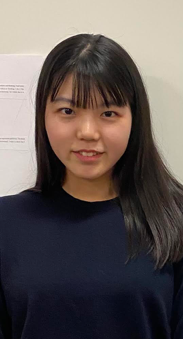 The purpose of this article is to learn more about tuition here at UWL from the perspective of an international student. Have you ever thought that tuition fees are too high? I interviewed the International Articulations & Admissions Coordinator Heather Pearson about tuition.
To begin, I asked why tuition in the U.S. is so high. She said she didn't know the exact answer. However, possible reasons are that the classes are small, and we are working to have many opportunities for study volunteer experiences, internships, and academic programs. According to her, tuition hasn't changed at UWL, but the dorms and dining are getting more expensive every year.
Second, I interviewed about why was tuition important to a university. Public universities are funded by tuition and money from the state government. The money pays for administrative staff and professors, as well as for electricity and maintenance on campus, the REC center, and the library's excellent electronic resources. Much of the tuition is spent on support to help students succeed.
Compared to Japan, tuition in the U.S. is expensive, but I feel that the support and services offered to students are more than worth the cost.
Employment of People with Disabilities by Riko Odagiri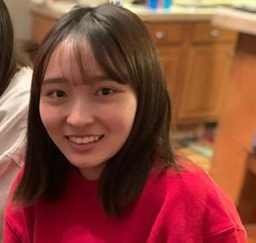 The purpose of this article is to learn more about the employment of people with disabilities here at UWL from the perspective of an international student. When I lived in UWL, I saw more people with disabilities working there than in Japan, so I was curious about employment for the disabled, so I did some research and interviewed Anna Mayer.
First, the United States passed the Americans with Disabilities Act [ADA] in 1990. Americans with disabilities are a minority group in the United States, making up a fifth of the overall population and over half of Americans older than eighty. The civil right act prohibits discrimination against people with disabilities and ensures that people with disabilities have the same opportunities to live their lives in the United States as everyone else.
Second, I know that people of all abilities work all over campus, so I was curious about UWL's hiring and employment practices for people with disabilities. They employ people of all abilities at UWL.  UWL hires staff with disabilities for all positions. They hire from all distinct kinds of places based on their qualifications for those jobs to the employer. Also, I see employees working in the school cafeteria, even on weekends. They also work on weekends but have legal vacation time.
UWL has good hiring programs for people of all abilities.
Mental Health Issues in Japan and the U.S. by Nagisa Sone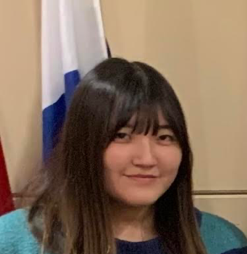 The purpose of this article is to learn more about mental health issues here at UWL from the perspective of an international student. My home university in Japan has a support center for students and counseling. But I can say that it is not familiar to students. And in the U.S. and Europe, 52% of people have seen a counselor, while in Japan the figure is a low 6%. I think we hesitate to go to counseling. On the other hand, UWL has counseling services, but I think more students use them than in Japan. When I interviewed UWL students, many people said they go to counseling when they have mental health issues. I think that is a big gap.
    Japan has the highest number of suicides in the global north. It is said that the reason why people do not go to counseling or psychiatry is that in Japan there is a culture in which enduring depression and mental illness is considered a virtue. On the other hand, it can be said that in the U.S., people tend to resolve mental illness as soon as they feel it. However, it can be said that mental health issues have become more important at UWL since COVID-19. We are less connected to others, and it is easier to have more problems. Both have counseling services in common, but they differ in the way they deal with mental health issues due to national and cultural differences. I hope both countries treat it as something important.
About Campus Dining Here at UWL by Aoi Yamaguchi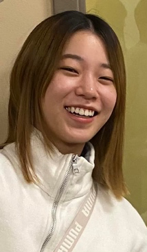 Are you interested in campus dining here at UWL? It is very relevant to our lives as students, so I interviewed Mary Beth Vahara, an associate director at the university center, and Christy Ihrke, a marketing manager doing dining service.
    First, who decides the menu and when do they decide on them? They said, "A chef for the university decides the menu and works with a dietician. They can also take student requests and suggestions to see if they can be used." The smoothies were suggested by vegetarian students. In addition, they decide on the menu before the semester, so the chef is starting to look at the spring semester because they need to order ingredients ahead of time. They make an effort so that students get a variety of what they want.
Second, I asked about which menu is the most popular that they would recommend. The most popular menu item is macaroni and cheese. Also, grilled cheese sandwiches, chicken strips, and hamburgers too. On the other hand, they recommend students eat to make sure they eat healthy food. There is an app students can use called "Dining Campus." We get how many calories, how much protein and how to eat a balanced meal so students eat something healthy like salads and not just dessert.
Thanks to the dining center for our meals, I recommend students keep eating balance in mind while enjoying campus food.