Cardiac events like Damar Hamlin's aren't uncommon in athletes
On Monday, Jan. 2, Damar Hamlin, a safety for the Buffalo Bills, fell to the ground after making a tackle against Cincinnati Bengals player, Tee Higgins. Hamlin tackled Higgins who hit Hamlin in his chest with his right shoulder, according to ESPN. Hamlin got up after the tackle and was standing for around three seconds before he collapsed to the ground. 
Athletic trainers rushed to the field to administer Cardiopulmonary Resuscitation (CPR) and Hamlin was given oxygen once he was in the ambulance. He was transported by ambulance to the University of Cincinnati Medical Center where he received further treatment. Hamlin's family members were in attendance at the game and were able to be with him in the ambulance. Hamlin's team members were beside him on the field as he received care. Once Hamlin was transported by ambulance, Bill's players knelt in a circle together.
The Bills versus Bengals game has been canceled after a 90-minute delay from Hamlin's emergency. The National Football League (NFL), the National Football League Players Association (NFLPA), and the National Football League Referees Association (NFLRA) all agreed with postponing gameplay. 
Several members of the NFL tweeted about Hamlin's emergency. Josh Allen, quarterback of the Buffalo Bills said in a tweet: "Please pray for our brother."

To see what Roger Goodell, NFL Commissioner, said in a statement on Jan. 6., click here.
The Buffalo Bills went to Twitter on Jan. 3., and said: "Damar Hamlin suffered a cardiac arrest following a hit in our game versus the Bengals. His heartbeat was restored on the field and he was transferred to the UIC Medical Center for further testing and treatment. He is currently sedated and listed in critical condition." 
During a cardiac arrest, there is an electrical malfunction in the systems of the heart. The definition of a sudden cardiac arrest by Mayo Clinic is stated as: "Sudden cardiac arrest (SCA) is the sudden loss of all heart activity due to an irregular heart rhythm. Breathing stops. The person becomes unconscious. Without immediate treatment, sudden cardiac arrest can lead to death." The American Heart Association also said: "Sudden cardiac arrest (SCA) is the sudden loss of all heart activity due to an irregular heart rhythm." Mayo Clinic defines a sudden cardiac death (SCD) as: "Sudden cardiac death is the swift and unexpected ending of all heart activity. Breathing and blood flow stop right away." 
After some initial speculation about what exactly happened to cause Hamlin's cardiac arrest, an article by NPR said: "While Hamlin's team and family have yet to confirm exactly what happened, many of the doctors following his case online have narrowed it down to one likely cause: commotio cordis (kuh-MOH-dee-oh KOR-dis)." A commotio cordis, according to the National Library of Medicine, is defined as: "Commotio cordis is ventricular fibrillation precipitated by blunt trauma to the heart." When the chest is hit over the heart at a specific moment in the heart's system by a strong force, that's when commotio cordis occurs. National Public Radio quoted Dr. Christopher Madias who said: "It happens within a critical period within the cardiac cycle. We're talking about 20 to 30 milliseconds within the cardiac cycle that the heart is vulnerable to this."
In February 2020, Jay Bouwmeester, a hockey player who was playing for St. Louis Blues, collapsed at the Blues game against the Anaheim Ducks from a sudden cardiac death. Bouwmeester had been on the ice and had come off when he collapsed on the bench. Other members of the National Hockey League (NHL) have also had similar cardiac events to Bouwmeester. These hockey players include Chris Pronger, Jiri Fischer, Rich Peverly, and Ondrej Pavelec. 
In April 2018, Michael Goolaerts, a Belgian cyclist suffered a cardiac arrest during a cycling race in France. He was found on the side of the road during one portion of the race, where he was unconscious and not breathing and later pronounced dead. 
The National Library of Medicine said: "Sudden cardiac death (SCD) is the most frequent medical cause of sudden death in athletes, and estimates vary widely based on the population." 
CPR is an important procedure in the event of a cardiac arrest. The Center For Disease Control (CDC) said in an article that: "Currently, about 9 in 10 people who have a cardiac arrest outside the hospital die. But CPR can help improve those odds. If it is performed in the first few minutes of cardiac arrest, CPR can double or triple a person's chance of survival." CPR allows blood to circulate to the body's organs, and when oxygen isn't present, the cells of the organs die. It is important that the brain has continuous blood flow, according to a Medical Harvard School article. The article cited Robert Graham, who has taught at George Washington University and has been a chair of the National Academy of Medicine. Graham said: "If you can continue blood flow to the brain for those five, seven, or ten minutes until the first responders get there, you have given that person the best chance that they have toward recovery."
Automated External Defibrillators (AED) are also key in saving lives during cardiac arrest, according to the U.S. Food and Drug Administration (FDA). The FDA defined an AED as: "An AED is a type of computerized defibrillator that automatically analyzes the heart rhythm in people who are experiencing cardiac arrest. When appropriate, it delivers an electrical shock to the heart to restore its normal rhythm.  The conversion of a ventricular arrhythmia to its normal rhythm by an electrical shock is called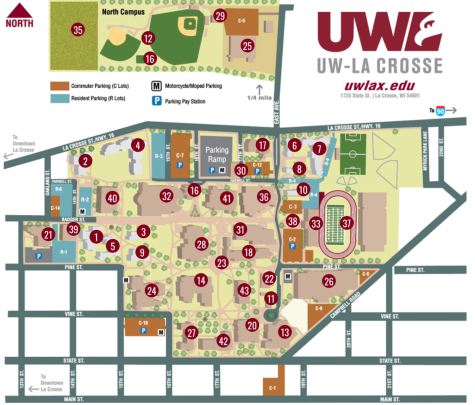 defibrillation." The American Heart Association also said that: "Cardiac arrest victims who received a shock from a publicly-available AED had far greater chances of survival and being discharged from the hospital than those who did not; 66.5 percent versus 43 percent." At the University of Wisconsin-La Crosse, there are 43 AEDs located across campus.
The NHL has an emergency action plan for situations that occurred like Bouwmeester and other players. This includes having three physicians, two ambulances, AEDs, and removable benches at all arenas, an NBC article said. 
The NFL has an emergency action plan and The National Football League Physicians Society (NFLPS) said there are over 30 medical team members at games. Each NFL team must have an emergency action plan that is approved by the NFL, NFLPA, and another third-party expert. The team must practice the emergency action plan before the season begins.  
In a Washington Post article, writer Daniela J. Lamas, who is a pulmonary and critical-care physician at Brigham and Women's Hospital in Boston, said: "For Mr. Hamlin, the quick initiation of chest compressions and shocks restored his heartbeat and allowed him the chance to return to normal life."
Hamlin made an appearance as a special guest at the Buffalo Bills game on Sunday afternoon, where he watched the game and held up a heart to his fans and teammates. The Bills lost to the Bengals on Sunday, but Hamlin tweeted: "We'll be back… don't even trip."