"I think everyone should have a job while in college": UWL students Jacob Zacharias and Ava Jambor talk about working in La Crosse
Getting involved at the University of Wisconsin-La Crosse can happen in a variety of ways. Alongside student engagement in over 200 clubs and 21 intercollegiate athletic teams, some students like Ava Jambor and Jacob Zacharias choose to become involved by working in La Crosse.
Zacharias is a full-time sophomore at UWL where he majors in exercise and sports science- fitness and minors in nutrition. Upon graduating he hopes to attend graduate school to study human performance. He then plans on becoming a strength and conditioning coach or sports nutritionist.
Zacharias works at Animal House, a bar in downtown La Crosse. He said his job has taught him how to treat clients/customers and establish professional relationships.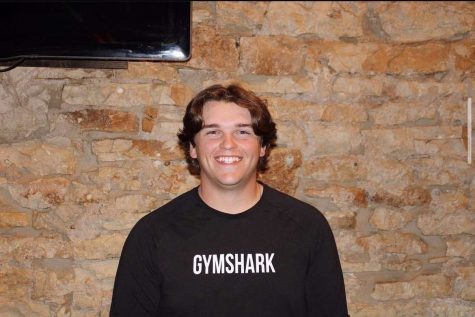 "The hiring process was very easy and was more of a formality," said Zacharias as he was offered the job almost immediately. He continued, "I applied there because I had a connection with the current general manager, and I was interested in experiencing the nightlife of La Crosse while not being 21 years old."
Zacharias said that the best part of working at Animal House is his co-workers. "That's easily the best part of the job. For me, coworkers definitely make the experience better, and to see some of the seniors graduate and leave this summer is going to be hard."
Zacharias said that the most difficult part of his job can be split into two categories. He said, "The most physically difficult thing I do is the cleaning at the end of the night and really scrubbing the sticky floors. The most mentally difficult thing is learning to deal with people that are intoxicated."
Zacharias said that the hours at Animal House are flexible and that management tailors around your academic schedule. He said, "If something comes up and you need someone to cover your shift, people are usually quick to respond and help you out…It also works really nicely because it's a nighttime job, so it never conflicts with classes."
Some advice that Zacharias gave was to limit working while being a student. "It's definitely important and I think everyone should have a job while in college, whether you will be in student debt or not. At the same time, I think it's also important that you experience college life and not work all the time."
Zacharias recommends working at a bar or restaurant in the area. He said, "I find it very useful to have cash on hand from making tips in the service industry and it enhances your communication skills, memory, and overall social skills." 
Ava Jambor is a full-time sophomore at UWL where she majors in public health and community health education with a minor in Spanish. Upon graduating, she said she hopes to teach fire safety and health to elementary and middle school classes.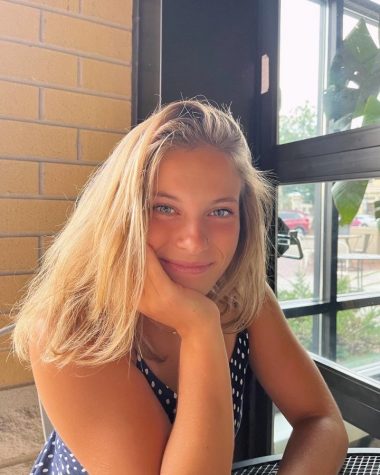 Jambor works at both Mayo Clinic and the Dahl YMCA. She said she started working to help pay for college and other living expenses.
Applying was "relatively easy," said Jambor, "but starting the process of working was more difficult because of all of the HR papers, background checks, and other forms of paperwork that followed prior to starting work." 
At Mayo Clinic, Jambor said she serves patients food while also keeping a sanitary and safe kitchen environment. At the Dahl YMCA, she said she ensures people stay safe by following pool rules and regulations, along with carefully observing each patron during their water-based activities.
Jambor said that she enjoys the flexibility of both her schedules and how understanding the management of both companies are. "[It's] ​​sometimes difficult with being able to find that balance of maintaining good relationships with friends and family, as well as making sure I am taking care of myself outside of work and school." 
To manage a work-life balance, Jambor says that she works in increments of 4 to 5 hours during the week and in the evenings. On weekends, Jambor works longer shifts. In total, she works around 15-25 hours a week. "This is a good balance because I am able to socialize with my friends in the evenings during the week and weekends as well which keeps me in a positive mood."
Jambor recommends that students who choose to work in addition to school use a calendar. "Being able to see what you have to do each day will keep you from becoming stressed because you are able to check things off as you go." To continue, "Having a good social life and work-life balance is important to maintaining a healthy mental state." 
Jambor said she believes it's important to establish friendships in the workplace because it makes it more enjoyable and less stressful. "I have made some of my best friends through my jobs."