UWL Alumnus and Archaeologist Gregg Jamison discusses his work recovering MIA soldiers from WWII
Gregg Jamison, UWL alumnus and lead archaeologist of the University of Wisconsin Missing in Action Recovery and Identification Project (UW MIA RIP), presented his discoveries on Tuesday, March 7 in Centennial Hall.
To begin his presentation, Jamison said that since 2015, UW MIA RIP has partnered with the Defense Prisoners of War/Missing in Action Accounting Agency (DPAA), located in the U.S. Department of Defense. DPAA's mission is to "provide the fullest possible accounting for our missing personnel to their families and the nation."
Jamison said the goals of both the UW MIA RIP and the DPAA are to "identify, recover, and repatriate American MIA lost in Europe during World War Two (WWII)." Jamison said that the UW MIA RIP has been the most successful partnership with the DPAA to date.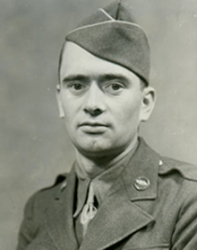 Jamison said, "Our first case actually started in 2014 that involved the loss of Private First Class (PFC) Lawrence S. Gordon. He was killed in action (KIA) in August of 1944 and initially, he was buried as an unknown American soldier."
He continued, "Later on he was disinterred from the cemetery and he was reburied as a German soldier. And then a lot longer after that he was disinterred again, and we at the [UW Madison] Biotechnology Center helped identify his identity as PFC Lawrence Gordon through DNA analysis." Jamison said this discovery was where the UW MIA RIP and DPAA partnership began. 
The UW MIA RIP has also helped identify First Lieutenant (Lt.) Frank B. Fazekas, who was KIA on May 27, 1944, in France when his Republic P-47 Thunderbolt aircraft was shot down. Jamison said this discovery took place in 2016 and 2017.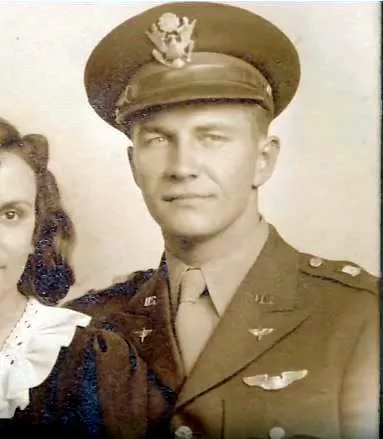 "Not only were they able to successfully relocate the site, [but] this was an aircraft crash that happened nearly 80 years ago [on] a farm," said Jamison. "The farmer filled [the crash site] back in so he could start farming again." He continued that the team did not know where the aircraft crash site was, so they had to find it. Jamison said the task was very difficult.
Upon finding the crash site, the team had to excavate up to five meters (16 feet) deep to find the aircraft. Jamison said the team found personal identification media, Fazekas's dog tags, and his remains. Those remains were confirmed to belong to him by DNA analysis and repatriated back to his family.
"An incredible part of this story is that [Fazekas'] son was on the team," said Jamison. He continued, "His son did not know what happened to his father and he got to go and participate in the excavations." 
In 2018, Jamison joined the team as the lead archaeologist and scientific recovery expert. He was recommended based on his experience in cultural resource management, but he also gave credit to UWL for providing him with the education and opportunities necessary to be successful. "Without my experience [at UWL], none of this would be possible," said Jamison. 
Jamison said that his experience with the UW MIA RIP has "ended up being by far the most challenging but most rewarding experience of [his] archaeological career." 
"My first case was in 2018," said Jamison. The discovery was involving the loss of Second Lt. Walter Stone who was KIA in France on Oct. 23, 1943. Jamison's team did one season of excavating and excavated an aircraft crash crater. Unlike the Fazekas case, this crash site was not filled back in, allowing the team to visibly see the crash site.
While on a discovery mission, Jamison said the team uses standard field methods. "We do surveys, we do a variety of excavations, we sift and screen all of the soil that we excavate and we document/analyze materials that we find." He said the team does a lot of the work by hand, which "is an invaluable skill if you want to go into something like archaeology."
Jamison said the recovery missions work on a compressed time scale, about three to four weeks. He continued that the team does not get to do any post-field work analysis. "[The recovered materials] ultimately [go] back to DPAA's forensic laboratories." Once this happens, the team does not see their work. 
"Increasingly in the United States, the general public is forgetting about (WWII)," said Jamison. He said these discovery missions are important to highlight our nation's fallen heroes. 
During Jamison's 2018 mission, his team found the remnants of machine guns, .50 caliber ammunition from either 1942 or 1943, safety equipment, seat fabric, and possible human remains. After the discovery of the items, Jamison and his team turned everything over to the DPAA.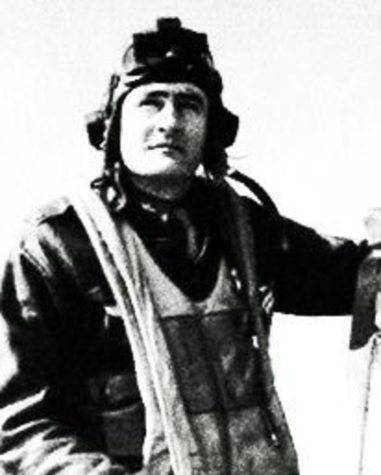 On Feb. 25, 2019, the DPAA lab analysis confirmed the remains belonged to Second Lt. Walter Stone, providing answers to his family after 80 years. Jamison said, "I can't describe the feeling of pride that this gets you." He said these missions are mainly for families who lost their loved ones.
When evaluating future sites, Jamison said, "It's expensive [and] it's time-consuming." He continued, "All of this stuff takes time to plan out," so the UW MIA RIP team does a lot of surveying of different areas. 
Jamison said that scouting a site can be dangerous and that teams have to be careful of unexploded devices, or bombs that were never activated. He said there are a variety of hazards the team must be mindful of, and that scouting a site is crucial before an excavation occurs. 
Jamison discussed the future goals of the program, such as connecting recovery missions with academic research questions, contributing to conflict and battlefield archaeology in different ways, focusing on Wisconsin's MIA soldiers, and more. Jamison continued to say that there have been over 1,500 MIA soldiers in Wisconsin since WWII. 
"This is the most rewarding thing I have ever done or ever will do," said Jamison.
For more information, contact Dr. Gregg Jamison through his email: [email protected].