UWL softball team competes in Arizona for spring break tournament
This past week for spring break, the University of Wisconsin-La Crosse softball team is in Tucson, Arizona to compete in a softball tournament.
The 2023 spring softball season started for the Eagles at the beginning of the 2022 fall semester. There are tryouts at the beginning of the season, where everyone has to try out. The fall season includes games and practices for four weeks.
"We have a few games in the fall after a couple of weeks of practice. But then it's considered off-season so we cannot contact coaches but still have optional open gyms and lifts," said sophomore pitcher Ally Eden. Spring season begins at the beginning of February and goes until June.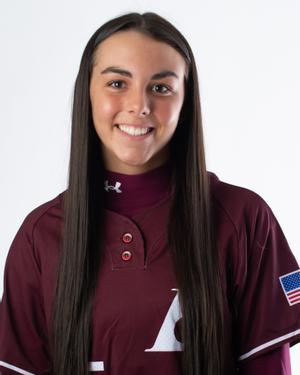 The Wisconsin Intercollegiate Athletic Conference, otherwise known as WIAC, has the WIAC softball championships set for mid-May. The beginning of June is when the National Collegiate Athletic Association (NCAA) softball championships take place at Taylor Field, in Marshall, Texas.
"The first goal is to win the regular conference season and go on to win the conference tournament to get an automatic bid to the NCAA tournament," said Hannah Lalk. Lalk is the senior catcher for the 2023 season. "Each week of the postseason, a new game series begins with regionals and super regionals and finishes with the championship series. Keep winning to keep playing, but if you lose, you're out!" said Lalk.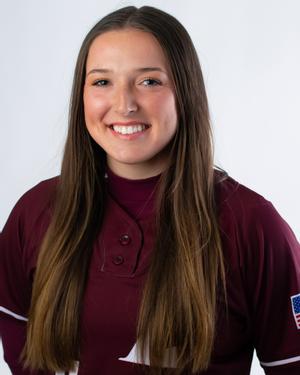 The UWL softball team departed from Mitchell Hall at 7:15 a.m. on Thursday, March 9. The bus ride is 30 hours and includes stops every four hours in order for the bus drivers to rotate in and out of driving, along with stops for food. The softball team arrived in Tucson, Arizona on Friday, March 10, where the team got lunch and then began to practice.
The softball tournament included seven days of gameplay, with two games per day, except Wednesday, March 15. Wednesday the softball team had off from playing. The UWL softball team is set to play teams including Rensselaer Polytechnic Institute from New York, the University of Redlands, from California, Webster University from Missouri, Rochester Institute of Technology from New York, Dickinson College from Pennsylvania, and Sul Ross State University from Texas. The UWL softball team will also play teams from Iowa such as Central College, Coe College, and another Wisconsin team, Concordia University Wisconsin.
Today, on Friday, March 17, the softball team will play their last game, shower, and then return to the bus to make the trip back home to UWL.
"Our spring trip to Tucson, Arizona is a chance to get out on the dirt and experience beautiful weather that we otherwise would otherwise not have access to here in Wisconsin," said Lalk.
This is not the first year that the UWL softball team has traveled for gameplay over spring break. "This will be Coach Helixon's 14th time taking the team down to Tucson in his 18 seasons with UWL softball," said Lalk. Last year, the softball team traveled to Leesburg, Florida where they played against teams from New Jersey, Massachusetts, New York, Connecticut, Michigan, and Maine. The softball team won 10 out of the 13 games played in last year's spring break tournament.
Besides gameplay, the softball team has other events planned for their trip. On Sunday, March 12, the softball team went to Sabino Canyon in the Coronado National Forest to hike and swim after their games. Another event included a team dinner on Tuesday, March 14, where the softball team dressed up. In addition, on Tuesday, March 14, they went to a show called "The Ballad of Two-Gun McGraw."
"I believe the trips are very beneficial for team bonding. We really get to see who we all are outside of softball. We get way closer and work together as a team and as friends," said Eden.
The trip to Tucson also allows the softball team to work out the roles on the team, according to Eden.  "It really brings us together and we all figure out our roles on the team," said Eden.
Lalk said, "Spring trips also allow us to find our strengths and weaknesses on the field, get our minds right, and get locked in for conference season."
The spring tournament trip also comes with its challenges, according to Lalk.
"One of the most challenging parts of a spring trip is overcoming adversity and embracing what it means to be a teammate. Everyone is battling for their spot in the lineup each year while learning to navigate college life. Balancing schoolwork, softball, and the glorious feeling of uncertainty creates the pressure that will ultimately make or break a team," said Lalk.
The UWL softball team motto is "Mudita," which is "the feeling of having pure joy for someone else's success," said Lalk, "This means that no matter who is in the starting nine or completing the charts in the dugout, we are there for each other through and through. It's a game of failure; whoever makes the least errors wins."
The UWL softball team began their first game at 9:00 a.m. on Saturday, March 11, against Rensselaer Polytechnic Institute from Troy, New York. The full schedule of games for the 2023 season can be found here.
"No matter what, we are one team, one family, and we would not be as successful as we are today without each other," said Lalk.