Letter to the Editor: Janine Latus speaker event on April 5
April is Sexual Assault Awareness Month and the Violence Prevention Program at the University of Wisconsin-La Crosse has some cool events planned, for which all students, faculty, and staff are welcome.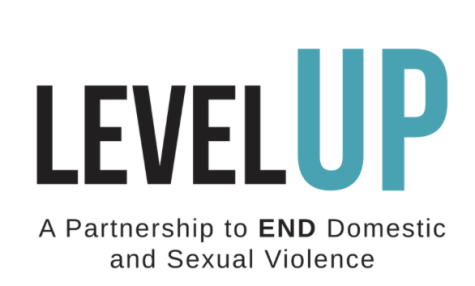 Sexual Assault Awareness Month (SAAM) occurs annually in April. It is an opportunity to call attention to the fact that sexual violence is a widespread public health issue that impacts every person in our community, even if they don't know it. SAAM aims to raise public awareness about sexual violence and, even more importantly, educate on how to prevent it.
Our keynote SAAM event is a lecture from Janine Latus. On Wednesday, April 5 at 7:00 p.m. in the Graff Main Hall Auditorium. Violence Prevention and Level Up La Crosse are super excited to host nationally recognized speaker Janine Latus who is the author of the bestseller If I Am Missing or Dead: a sister's story of love, murder and liberation.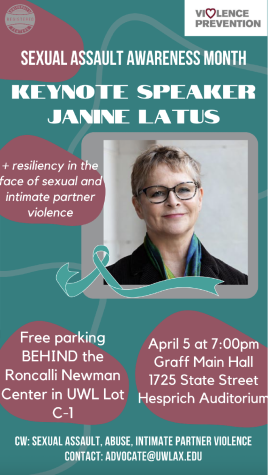 Janine has spoken around the world about sexual assault and intimate partner violence. She advocates for people to tell their stories and thus free others to tell theirs.  Janine uses her own heart-breaking story to illustrate the insidious signs of abuse, to help audience members recognize them in their own lives and in those of the people around them, to intervene or ask for help, to break free or help others to do so, and then to build a life of respect and freedom from fear. Her talks are part story, part strategy, and full of practical action items.
Join us on April 5! If you have questions, contact me, Blythe McConaughey, at [email protected].