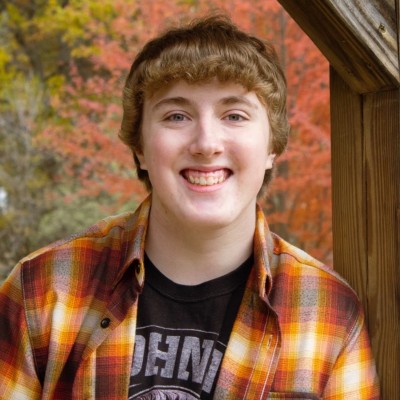 On Tuesday, Nov. 7, The Racquet Press sat down with Third-year Student Justin Poley to inquire about his position as the district five supervisor for the La Crosse County Board. 
Poley is a political science major with a double minor in legal studies and public administration. As a student at the University of Wisconsin-La Crosse, Poley said that he is in a unique position to represent UWL students on the La Crosse County Board. Poley said his new position as the district five supervisor is a great opportunity to put his public administration skills to work in a practical setting.
"I didn't know if anyone else was going to be applying for it and I wanted to make sure there was a student voice in that group of people. It's 30 people, so to have just one student, it's really important to have that student seat filled," said Poley. 
As a supervisor on the La Crosse County Board, Poley attends three meetings over the course of two weeks each month. These meetings include the Veteran's Aging and Long Term Care Committee meeting, a planning meeting, and the county board meeting. 
On running for office and being the district five supervisor, Poley said, "It was something that I really never saw myself doing… being in that position and being on that side of campaigns especially." He continued, "I think it's important that we have a government that runs smoothly, an effective government, an equitable government, and I think I can play a small part in that." 
"I wanted to make sure there was a voice for students," said Poley. One of Poley's priorities while on the county board is to represent students and ensure they are valued members of the community rather than statistics that attend UWL. 
Poley also spoke about the unsheltered population. He said, "I just think that as a society, we owe it to them to help them out where we can. There's a lot of people out there that want the help, they just don't know how to get the help." He explained that although the city of La Crosse has attempted multiple solutions to this issue, none have been successful thus far. 
Sustainability was another topic that Poley spoke to The Racquet Press about, bringing up the Mississippi River, as well as the parks and bluffs that are in La Crosse County. He said that passing legislation that is both sustainable and effective can be difficult. One example he mentioned was the wetlands. "Changing zoning policy for something like our wetlands is a really big issue in the La Crosse community," said Poley.
"The county board is older," said Poley. He continued, "For them it's really difficult, I think, to consider the long-term impacts of the decisions they're making." 
Poley said, "There's no class you can take to become a politician." He explained that it is difficult to jump into the county board seat with no prior experience, but is embracing it and excited to continue his work as he represents the students at UWL. 
He continued, "I do think being involved with the government is important because if you want to see a change in something, you have to be a part of that change." 
Students can send emails or call their county board supervisors if they are interested in becoming more involved in the decision-making process. A complete list of La Crosse County Board members and their contact information can be found on the county board website along with the maps of each district. 
Each county board member is eligible for re-election every other year in April. The next election is April 2, 2024.