Viewpoint: Deer hunting, Why I still do it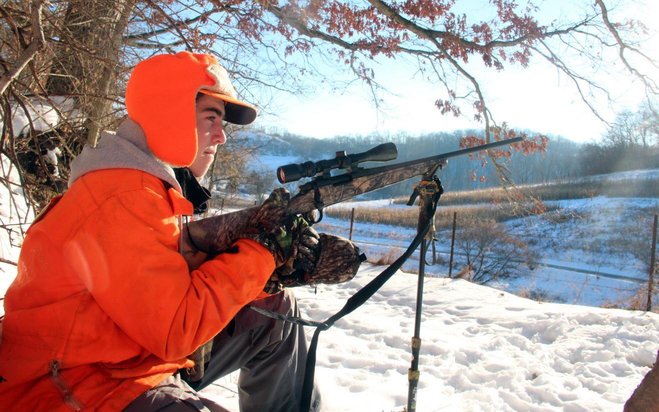 Noah Finco, Staff Reporter
November 21, 2016
It is that very special time of year again. Men and women across the state this weekend will be waking up hours before the first light of day to lumber through the snow head to toe in blaze orange in hopes to find the "thirty pointer". Yes, ladies and gentlemen, it is finally deer season.
Deer hunting is a cherished Wisconsin tradition that has been around since 1851 when the first "open season" was created. Now, it has turned into a massive revenue generator for the state and ensures a healthy deer herd.
Economically, deer account for 90% of all animal related agricultural loss in the state with the peak damage in the 1985 with $15 million. After culling the herd and improving protection, deer now only account for $1 million in agricultural damage. Hunting has also increased the safety of our roads by lessening the number of vehicular collisions. At its worst in 1995, there was an average of 36,000 vehicular collisions will deer per year. The average has decreased since then despite as well as fatalities due to deer collisions have decreased.
Last year, over 600,000 deer hunting licenses were sold which generated an estimated $22.7 million in revenue for the state of Wisconsin. However, the overall economic impact of hunters generates around $1.3 billion in revenue for the state. This is due to hunters paying for gas, food and lodging as well as firearms, ammo and other hunting essentials.
Despite the many economic and ecological benefits, the sport still has a fair number of critics.
Often the question hunters hear is "Do you enjoy killing animals?" As a hunter, I do think this is a reasonable question. I cannot speak for every hunter but my answer to the questions is "Not as much as you think." If there wasn't some sense of enjoyment or accomplishment with the act, then I wouldn't keep doing it. However, it is important to remember that the actual killing of the animal is not what hunting is all about.
For myself and many of my fellow hunters, I enjoy it because it is an escape. Gun season is a perfect excuse to get away from everything to sit in a tree for hours and not have a worry in the world outside of "Where's the deer?" This is especially true during my college years. Somehow, the week before gun season I have multiple exams and papers due and I just about reach my breaking point. Hunting allows me to leave all those worries for a short time and to have some much needed time to myself. At the end of the day, it is an opportunity to spend some much-needed time with friends and family away from the chaos of the every day.
The season officially opens at daybreak of Saturday, November 19th, and you can expect myself and over 600,000 of my orange counterparts to trek into the forest with the hope of bagging the big one. If we come out empty handed like I have for the last eight years, nothing is lost and it is still a successful season.