Wishmakers Work to Grant Knoble Family a Wish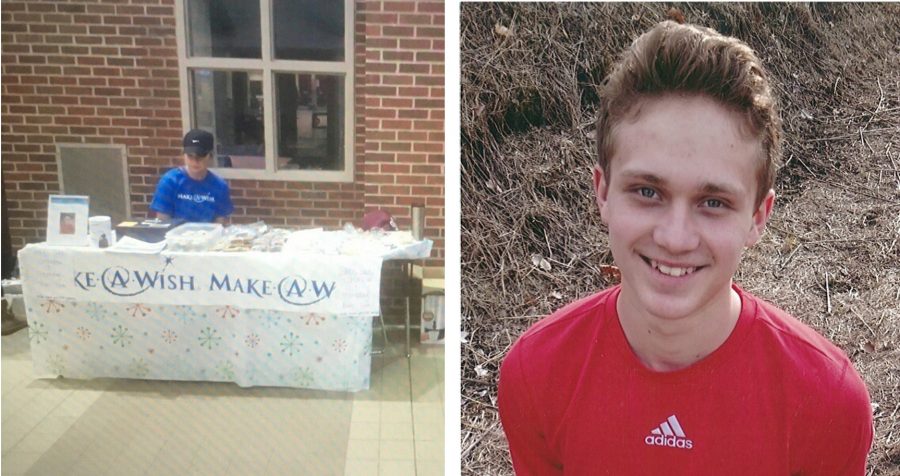 Noah Finco, Viewpoint Editor
December 28, 2016
Myles, Knoble, a senior at Logan High School, is in remission from stage four Hodgkin's Lymphoma. Diagnosed in March of 2016, he underwent five rounds of chemotherapy before going into remission in June. 2016 is the second of his years' worth of checkups to ensure his cancer does not return.
"He was really amazing during chemo," stated Kristy Knoble, Myles mother, "He always had a positive attitude and kept the rest of us strong."
During treatment, Myles was contacted by the Make-A-Wish Foundation about the possibility of granting him a wish. The Make-A-Wish Foundation is a non-profit organization that raises money to grant wishes, an activity or thing that the child desires, to children with life threatening conditions.
"I wanted to take my family on a vacation to Florida," Myles explained "I felt that they suffered through the treatment as well and deserved a break."
This past Fall semester, University of Wisconsin La Crosse Junior, Cortney Kosiak was searching for opportunities to increase her involvement on campus. Kosiak stumbled upon the Make-A-Wish Foundation's "Wishmakers on Campus" program. This program allows college students to work with the Make-A-Wish Foundation to fundraise for local children's wishes.
"I wanted to start something that would connect UW-L to the community," said Kosiak. The Wishmakers on Campus UW-L chapter originated this past October. The club was then matched up with Myles and continued planning various fundraising events to help grant his wish.
In the first week back from Thanksgiving Break, the Wishmakers on Campus Club organized a bake sale in Murphy Library to raise money for Myles' wish. The following week, club members arranged a miracle minute at a wrestling tournament hosted by Logan High School. These events, plus a $250 donation by Merchant Bank, raised almost $1000 for Myles.
"We were very excited to be matched up with someone local to rally behind," proclaimed Kosiak "Already we have seen incredible enthusiasm during donations and fundraising."
Since ending chemotherapy, Myles has returned to school and is once again playing hockey with plans of doing track and field once the Spring starts. He is currently awaiting responses from college applications and hopes to attend either the University of Wisconsin-Eau Claire or the University of Minnesota-Twin Cities next fall to pursue a degree in finance.
The Wishmakers on Campus Club will begin accepting new members starting spring 2017. They plan on hosting a concert benefit as well as working with the Coulee Region Chill hockey team to host a fundraiser game for Myles.
"We have a lot of interest from fellow students here at UW-L and we are fundraising far more than we expected which is really exciting for being such a new club," stated Kosiak.