Viewpoint: Sports Club Need Recognition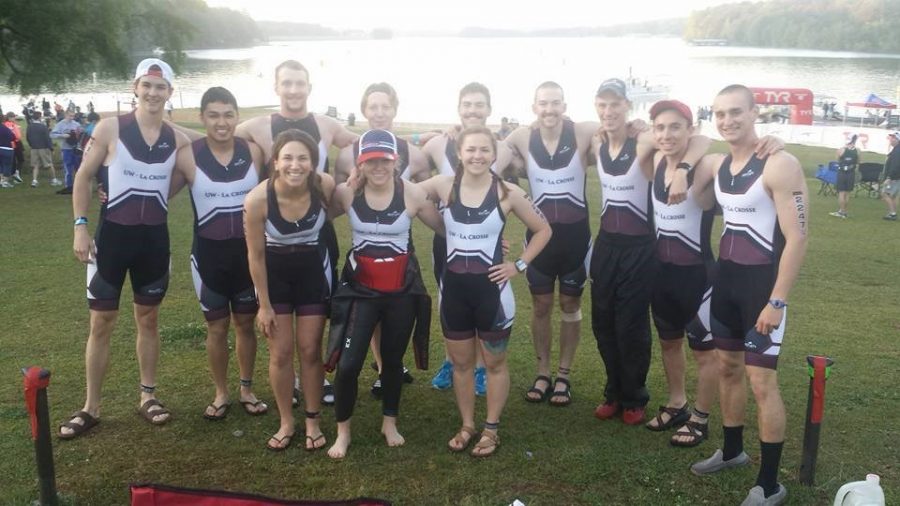 Noah Finco, Managing Editor
March 5, 2017
Here at UW-L, we take pride in the performance of our athletics. This is evident with our 69 National Championships and 388 WIAC Conference Titles. The achievements of our NCAA student athletes are something that should be admired and praised. However, they are not the only student athletes on campus.
Nearly 600 students at UW-L participate in the Sport Clubs Program, making it the largest student run organization on campus. There are 25 different teams that compete regularly throughout the school year and even the summer. These competitions are between other universities throughout the country, whether that be at tournaments or national championships. Collectively, the 25 clubs racked up over 50,000 miles in the 2015-2016 school year.
Some sports included in the Sports Club Program are more popular sports such as Hockey, Soccer and Volleyball but also less popular sports such as Rugby, Table Tennis and Triathlon. Often, members of the club join with little to no experience. This was my case when I join the UW-L Triathlon Team.
I originally came to UW-L with the intention to run for the Track and Field team. Unfortunately, those plans did not come to fruition and I was in search of a different competitive outlet. I found the Triathlon Team on the UW-L Sports Club page and contacted the president. I had no experience swimming, biking or running long distance, but the members of the club were open to teaching me. I am now the Treasurer of the Club and have completed seven triathlons including a race at the Triathlon Collegiate Club Nationals last year.
Michael Cooper, a Senior at UW-L and active member of UW-L Ultimate team has seen similar cases to mine on his team.
"We've had people join the team who have never once thrown a Frisbee but are now team captains. All this is because they were given a space to learn and grow."
Don't let the fact that clubs are open to beginners lead you to believe that they aren't serious. These clubs are viciously competitive with seven clubs representing UW-L at a national level competition. Clubs have practices and tournaments just like our NCAA brethren, however, there is one great difference and that is who foots the bill.
Uniforms, travel and registration is covered by the club members. While true, a great deal of money comes from UW-L from student fees, much of it comes out of pocket from the athletes. To alleviate some of the costs, teams volunteer on behalf of UW-L. Between the 587 members, Sports Clubs accumulated nearly 1,600 hours of community service. All of this funding, practice, volunteering and competing is accomplished while acting as a full-time student.
"Ultimate has given me a sense of comradery with my teammates. I've made many new friends which helped with the transition from high school to college. It also attracts a diverse group of people that I wouldn't have had the chance to meet previously," stated Cooper.
We must continue to support and expand the Sports Club program so that students like Michael Cooper can meet that new group of friends or so that "failed" athletes like me can find a new venture that ignites a new passion. We should aim to host more Sports Club events here at UW-L and the surrounding community. Lastly, we should aim to have Sports Club athletes recognized as student athletes alongside those who compete in the NCAA and celebrate every athlete's accomplishments.