Student's and Chancellor's Response to Fehr's Open Letter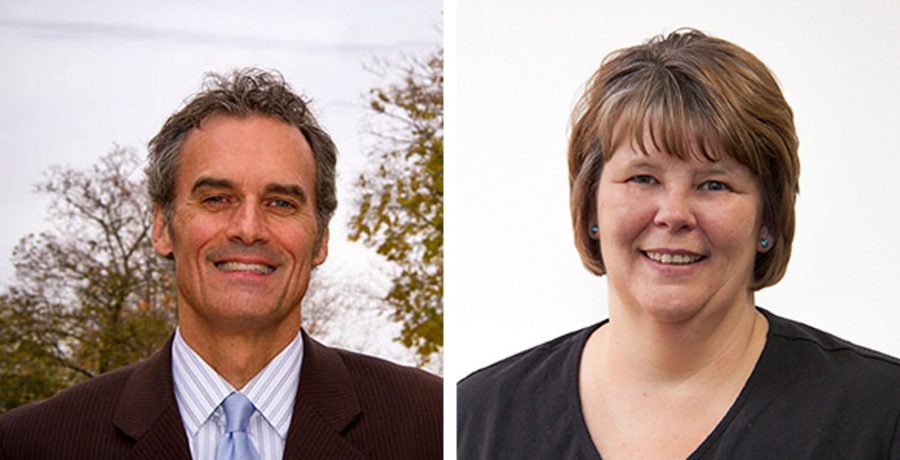 Noah Finco, Managing Editor
April 10, 2017
On March 25, 2017, Lee Fehr, terminated and reinstated UW-L Police Dispatcher Kimberly Dearman's attorney, wrote an open letter to students, faculty and Wisconsin taxpayers. A group of UW-L students have written a response letter to the situation surrounding Dearman.
Dearman was notified of her termination on March 13, 2017, by the UW-L Human Resources Department for comments she made towards a student employee on Feb 1, 2017. In the official investigation, Dearman is quoted supporting the Trump travel bans stating, "Immigrants don't belong here," before telling the student, who is of Asian descent, "No offense to you."
The student subsequently resigned and reported the incident to UW-L Police who initiated the investigation. During the investigation, Dearman is quoted saying, "'It was nothing. She better get used to it [because] it could happen to her the rest of her life.'"
"Comments like these really affect people sense of belonging on campus as well as their sense of belonging in their own skin," stated UW-L Freshman William Villaflor, one of the drafters of the open letter from students to Dearman and her attorney.
Dearman was later offered her position back after it was found that UW-L failed to provide adequate due process. "It upsets me that she is still in her position because she is still in a role where she has to reassure everyone's safety here on campus," explained Villaflor.
"A lot of people were initially happy that UW-L took a stand and saw it as a message that they weren't going to tolerate this behavior," stated recent UW-L Graduate Matt van Druten, another drafter of the letter, "When they backed down it was incredibly disappointing."
According to a response letter signed by nearly 60 UW-L students "We come to this campus, not only in search of a good education, but hoping to thrive and bloom in a community of excellence… Unfortunately, ignorance and hate provided by others can make us feel unsafe and unwanted; can make us feel ashamed of our ethnicity and culture [and] can make us wish we were someone else."
According to Fehr's letter, "This matter is about the rights of all workers and citizens to have fair opportunity (due process) to work in the public sector. It is about whether your government should be able to control your speech contrary to the first amendment. It is about whether work rules are applied equally to all government employees. People want to become Americans because we have 1) due process, 2) equal protection under the work rules in the public sector, and 3) a right to free speech."
Dearman and Fehr are now seeking a $250,000 settlement from the university for damages during the termination process. They also want Gow's conduct in his Jan 30 and Feb 1 emails to be reviewed by the Board of Regents for violating the same workplace guidelines as Dearman.
In response to Fehr's letter UW-L Chancellor Joe Gow stated, "I can't tell whether this letter is satire, or the author is serious. I encourage everyone to read it and make up their own mind. As they say, you can learn a lot about a person's integrity by analyzing their writing."
As political polarization and tensions seem to intensify, there is concern that more incidents such as this will occur.
"The university is here to facilitate the educational process for our students, an important part of that is exposing students to a variety of views and allowing them to engage with someone with different views from theirs," explained Director of Affirmative Action Nizam Arain, "We are in tumultuous times, my hope is that through understanding, we can have folks engage in more constructive and helpful conversations."
As for the authors of the student response letter, they hope that the letter will open the eyes of the majority to the struggles of the minority.
"Seeing as UW-L is a predominantly white campus, we hope our letter can provide an insight as to how a white person's comments can impact a person of color," explained Villaflor, "If you see this discrimination happening on campus, I encourage you to be an up-stander. We've learned since elementary school to stand up when we see someone getting bullied, so please do that now."