Perkins Loan Program Ends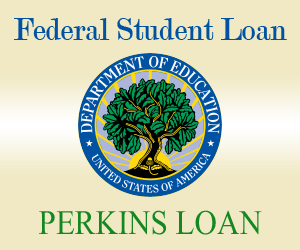 At midnight on Oct. 1, 2017, the Federal Perkins Loans Program officially expired after the legislation introduced to extend the program was blocked on the Senate floor. The Federal Perkins Loan Program provided 773 University of Wisconsin La Crosse students with over $1.6 million in financial aid last year. 
A bipartisan bill by U.S Senators Tammy Baldwin (D-WI), Rob Portman (R-OH), Bob Casey (D-PA) and Susan Collins (R-ME) to extend the program an additional two years was introduced Sept. 15. Congress last extended the program in 2015 and Senators had until Sept. 30 to approve of the extension.  
"The Perkins Loan assists the students who are most vulnerable and in need of financial aid," stated UWL Senior and Vice Chair of College Democrats of Wisconsin Sarah Semrad. "There are students across this country, and on this very campus, who would not be able to attended college without it." 
According to the Federal Student Aid Office, the Perkins Loan Program is the nation's oldest federal student loan program. It provided low-interest loans to students of high financial need that cannot borrow or afford more expensive private student loans.  
UWL isn't the only University of Wisconsin System School to be affected by the program expiration. According to the eCampus-Based Report, UW Eau Claire awarded 1630 students with over $3.5 million in aid, UW Stout awarded 2569 students with over $5.6 million in aid and UW Madison gave $14 million to 6370 students.  
"UW-La Crosse students and students across Wisconsin were depending on Washington to act and they were let down," stated Baldwin following the legislation's failure. 
According to NBC4i, Senator Lamar Alexander (R-TN) explained his reasoning for voting against the bill "We need a much simpler process for federal student loans. Perkins loans have a higher interest rate and the default is higher," Alexander went on further to call for a more streamline approach to the student loan process. 
"I am deeply saddened by this clearly partisan attack to make it harder, or even impossible, for students to have access to higher education," explained Semrad. "I am thankful for Senator Baldwin's constant efforts to save this necessary program." 
"There is bipartisan support for taking action on my legislation to save the Perkins Loan Program and students can count on me to continue fighting for this critical program," declared Baldwin. "Washington needs to get the job done for the hundreds and hundreds of UW-La Crosse students who depend on this program to make higher education affordable." 
Perkins Loans at UWL are split throughout the year, with half awarded each semester. Students who have already been awarded their fall awards will also receive their awards for spring. Following that, there will be no awards for the 2018 – 2019 academic year and beyond.  
The Racquet reach out to UWL College Republicans about the bill and they have no comment at this time.