Eagle Voice: Chancellor Joe Gow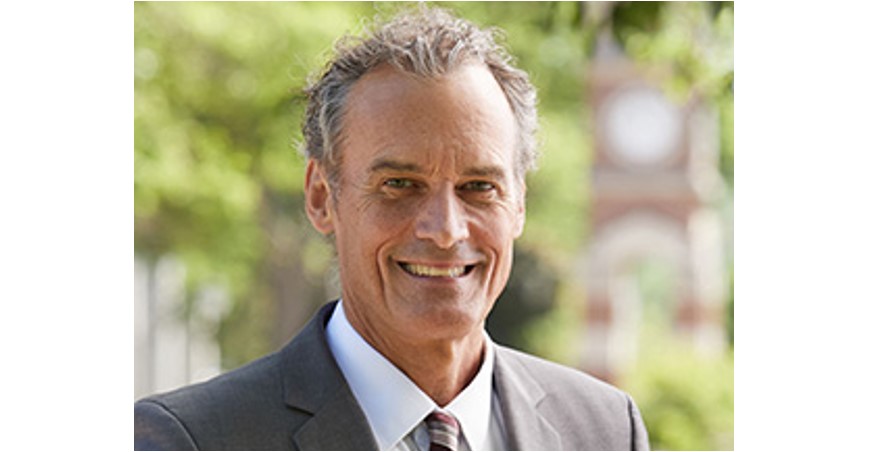 Noah Finco, Managing Editor
October 17, 2017
Chancellor Joe Gow celebrated the 10-year anniversary of his tenure as Chancellor at the University of Wisconsin La Crosse on Feb.1 of this past year. It has been 11 years since the rigorous interview process for the position began.
"I was fortunate enough to have been nominated for the position," recalled Gow. "I was incredibly excited about that because I had worked previously at Winona State [University] so I knew how great the school and the community was."
Gow states that in his tenure, the biggest change has been the dwindling support from the state government. He assures that this is a trend among universities throughout the country.
"Despite the decreasing support, we've made some great strides in the quality of our academics as well as a number of upgrades to our facilities since I've been here," said Gow.
As compared to the students from 10 years ago, Gow states that the only difference he sees between students now and then is more concise, to-the-point communication which he attributes to the emergence of social media.
Delving more into Gow's own post-secondary experience, he started his education at Westchester University near his home in Pennsylvania before transferring to New York University. He then started at Penn State for his Junior year and even spent time abroad at Manchester University for a time before attaining his degree from Penn State.
"I was what they called a "swirler", which is much more common today that it was back then," explained Gow. He graduated with a degree with Journalism before attending the University of Alabama for his Masters in Speech Communication and later a Doctorate in the same subject at Penn State once again.
After graduation, Gow's first opportunity at administration came when he was offered a position as the Director of Communications at Alfread University. This led to him pursuing roles as Associate Dean, Dean, then later Provost. He was the Interim President at Nebraska Wesleyan University in Lincoln before coming to UWL.
Outside his role as Chancellor, Gow is an avid guitarist and often plays for UWL students at events.
"I started playing when my mother bought me a guitar for my 10th birthday," Gow said. "I primarily play blues and I love listening to hard rock from the 1970's."
In addition to music, Gow is a prolific runner who tries to run five to seven miles a day. He also hosts the annual Run with the Chancellor during Family Weekend.
The final question for Gow was regarding his hope for the future with the current students at UWL.
"I am lucky that I get to congratulate everyone on reciving their degree at commencement," explained Gow. "I believe in the education they've received and I know it will lead to a bright and prosperous future."
Click the SoundCloud link to hear the full interview with Chancellor Joe Gow and remember to submit a nomination form for Eagle Voice if there is someone on campus you believe should be the topic of our next show.