Free Hygiene Products Placed in All Restrooms
Hang on for a minute...we're trying to find some more stories you might like.
Dispensers and baskets in restrooms across campus will soon be offering free feminine hygiene products. This effort reflects the university's work towards inclusion and equality. The resolution was passed last spring semester and is currently in the works of being implemented.  
UWL Student Association President, Jacob Schimmel, explained where the funds for these dispensers and products are coming from. "The money is coming from the remainder of each building's operating budgets for their facilities." 
Schimmel elaborated on the implementation of these dispensers. "This took a good number of meetings with administration in order to get it to be implemented, as well as a resolution supporting the initiative from the Student Senate." Schimmel noted, "I think that after administration examined things itself they realized that this was an issue and that they had the ability to fix it."  
UWL student, Emily Faivre, explained why she supports the university funding these dispensers and products. "Feminine hygiene products are not only a necessity, but will be widely utilized by students and faculty at UWL. Put into context, I support UWL spending students money on this policy." 
 Faivre said that she thinks this initiative showcases UWL's commitment to equality and inclusion. Faivre also noted,  "…UWL is acknowledging the fact that these products are not and should not be considered luxury items."  
In addition to providing free feminine hygiene products in women's and gender-neutral restrooms, the dispensers will also be available in men's, too. Faivre commented, "I think that by providing free feminine hygiene in men's bathrooms, UWL is acknowledging that not only those who identify as women get their period and are in need of these products." 
Faivre went on to say, "It is inclusive of the LGBT+ community and strengthens UWL's commitment to inclusion on our campus. I really appreciate the acknowledgement and provision of these products in all bathrooms, not only women's." 
Schimmel noted that the Student Association has been working with administration to ensure that the dispensers will be available in men's restrooms. Schimmel explained that, "The addition to the men's restrooms is something that we're still working on with administration, as they will be fully capable of providing products in the women's and gender neutral restrooms."  
Schimmel stated that if administration is not able to provide funding for the dispensers in men's restrooms, then the Student Association, "…will work with University Centers to try to start covering the men's restrooms in the Student Union." 
Schimmel said that the Student Association has, "…received nothing but positivity from UWL students and employees so far on this." Schimmel added, "I sense a feeling of relief that student government and UWL administration have been able to be proactive about this particular issue, and I know our student government couldn't be happier to serve students in such a concrete way." 
Faivre reflected this positive feedback. "I absolutely think that this policy will positively affect the UWL community! It is a step in the right direction of equality not only on our campus and community, but in our society."  
Faivre added, "This policy acknowledges that feminine hygiene products are not a luxury item, rather a necessity, and should be provided for free to all UWL students and staff." Faivre went on to say, "I think that this policy also shines a positive light on our campus and will hopefully positively influence other institutions as well!" 
Schimmel ended with a request for the UWL community. "…we encourage students to come to us if this initiative is not being implemented the way that they think it should be. Implementing everything has been a little slower than predicted but we'll be getting everything set up shortly." 

About the Contributor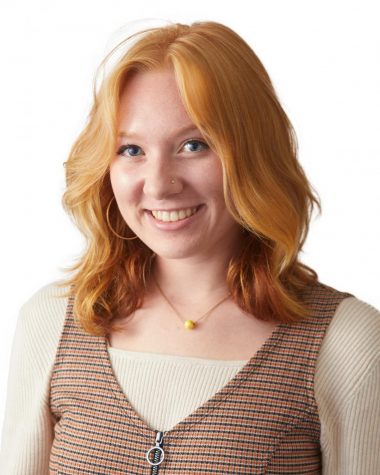 Karley Betzler, Executive Editor

Year at UWL: Senior
Hometown: Anoka, Minnesota
Major: Communication Studies with an emphasis in Media Studies
Minor: Professional and Technical...