Eagle Voice: Dr. Alan Bigel
Hang on for a minute...we're trying to find some more stories you might like.
UWL Professor Dr. Alan Bigel is embarking on his 33rd year teaching at UWL. He spends much of his time reading and leads a quiet life. He's taught American National Government 141 times and enjoys all of his classes for different reasons. However, this wasn't always the plan. Dr. Bigel stated, "I came to UW-L unexpectedly."   
"I was born and raised in Brooklyn, New York and went to graduate school in Manhattan. I still have very warm feelings for those places and times," Dr. Bigel recalled. The professor began his college career as a Psychology major and recalls enjoying the coursework. However, it wasn't his passion.  
"The Watergate scandal in 1973-74 got me interested in Constitutional Law…I knew very little about Government but, like most Americans my age and older, was fascinated by unfolding events in the Richard Nixon Administration." Dr. Bigel went on to say, "A Court ruling brought down a President of the United States, and this is what focused my attention on Constitutional Law." 
Dr. Bigel changed his major to Political Science and took all the Constitutional Law courses that the Department offered. "It became obvious that this was my passion, and studying this subject has been an intellectual joy in the ensuing 40 plus years."  
With his passion found, Dr. Bigel began a new, unexpected journey which led him to UWL. Dr. Bigel noted, "[UWL] felt like a large family atmosphere when I came here. There was a lot of socializing among faculty, staff and administrators, and teaching excellence was emphasized."  
Comparing his earlier years at UWL to more recent years, Dr. Bigel said, "Changes in any institution are inevitable over a 33-year period, and UW-L hardly resembles the place I saw when I arrived." 
Dr. Bigel explained, "I regret that UW-L has gotten worse. The atmosphere now feels like a very efficiently run corporation…" Dr. Bigel noted that, "…there is pressure to agree with an ever widening but undefinable mindset of political correctness; and the domination of social media in young people's lives has changed the human interaction I once saw here to a formal electronic connection." 
Despite this, Dr. Bigel stated, "At 63, retirement does cross my mind, but I love young people so much for the energy and vitality they give me, which would make it hard to leave." Dr. Bigel added, "The "little voice" that tells us to retire is not yet talking to me."   
When asked about accomplishments he's particularly proud of, Dr. Bigel said that the expected response is that he earned his tenure when he was young, has high faculty evaluation scores, and has been published various times. Dr. Bigel recalls his proudest accomplishments differently. "While I am proud of these accomplishments, one thing stands out: I know in my heart that I treated all of my students with dignity and respect, have been unfailingly evenhanded with grading exams and written work, and have very generously given of my time with long office hours. This is what I treasure most in my 3-plus decades at UW-L."  

About the Writer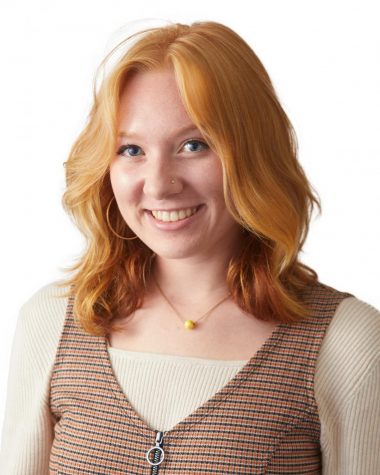 Karley Betzler, Executive Editor

Year at UWL: Senior
Hometown: Anoka, Minnesota
Major: Communication Studies with an emphasis in Media Studies
Minor: Professional and Technical...